On 4-5 April, the South East Europe (SEE) Internet community gathered in the coastal town of Split, Croatia - the same country where we held the first SEE meeting over a decade ago. Over 100 participants from 19 countries joined to discuss developments in IPv6, BGP security, DNS, peering, IXPs, and the local telecommunications market.
---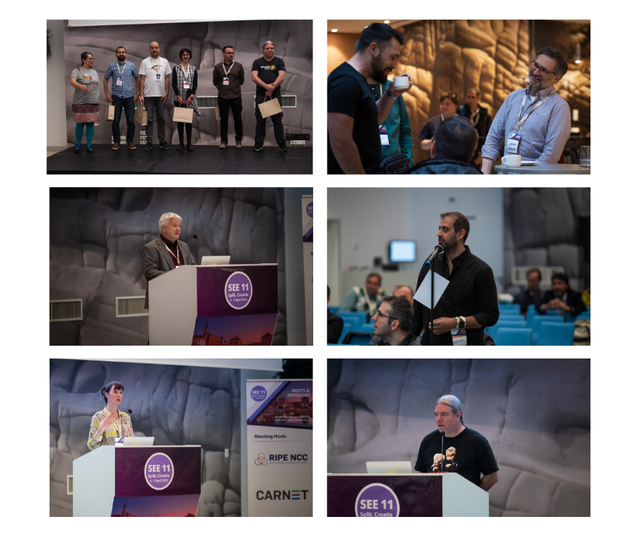 An early start with IPv6
Before the official programme started, the participants had already gathered to attend two workshops on IPv6. The adoption of IPv6 in the region is relatively low except in Greece, and the network operators face challenges adopting this technology, especially with regard to IPv6 security. Since there was a high interest in the topic, our L&D team prepared two workshops ahead of the event.
Regulation and competition: Balancing the needs of big and small Telcos in SEE
The presentation by Jelena Cosic from RIPE NCC and the following panel on the evolution of the SEE telecommunications market was one of the highlights of the meeting. The whole session was built on the previous discussion from SEE 10 about the region's Internet history and was aimed at exploring how economic and political factors continue to impact its development.
The overall trend of the current market is the significant decrease in small operators due to mergers and acquisitions, leaving only a few major operators in each country.
The representatives of Romanian IXPs mentioned that while there were once over 8,000 small operators in Romania, there are now less than 500. Meanwhile, in Bulgaria, the number of operators has fallen from a couple of hundred to three or four major operators.
Although mergers and acquisitions are legally compliant for all, such activities present challenges for smaller operators who face competition from larger operators. A some of the participants argued, equal treatment isn't always fair treatment.
From the regulatory perspective, it is not easy to find a solution, as decisions are made on different levels including the EU, BEREC, and local competition regulators.
After some lively discussions on current issues, the panellists also noted that, overall, the situation is improving: Internet usage and coverage are going up, and investment flow is increasing.
They concluded that moving forward, it is going to be important to maintain healthy competition and provide good services for customers. Some of the solutions could be the privatisation of national telcos, greater agility in terms of legislation, and international cooperation.
Watch the panel on YouTube:
BGP security and networking
Current research into security issues was one of the central topics across presentations at SEE 11. RACI candidate Alexandros Milolidakis (KTH Royal Institute of Technology), talked about BGP Hijackers who evade public route collectors, while Mehmet Tahir Sandikkaya (Istanbul Technical University) gave a presentation on Moving Target Defense, a collection of technologies that seek to improve security and increase resilience.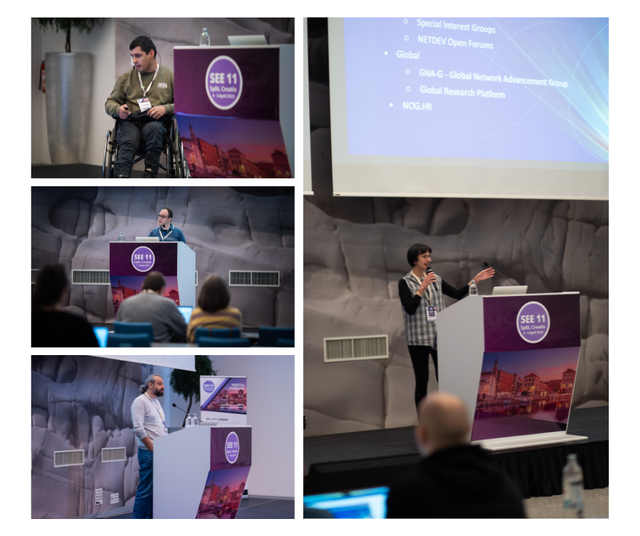 BGP hijacking is indeed a growing concern. Hisham Ibrahim (Chief Community Officer at the RIPE NCC) touched on developments in RPKI that help prevent hijacking and encouraged users to validate their networks during his RIPE NCC Update presentation.
The research community also presented some network monitoring solutions. We heard from the participants of the GÉANT project on how to monitor "the hidden" via TimeMap Jitter and Latency Monitoring Service, requirements for an active monitoring system, as well as about automation and orchestration in the network service management platforms.
Other members of the GÉANT project presented on different global network collaboration groups and Network eAcademy. Check them out!
Community support in times of crisis
The importance of collaboration and a strong sense of community in ensuring network resilience has been highlighted by recent events, such as the war in Ukraine and the COVID-19 pandemic. In times of crisis, network operators need to work together to ensure that critical services remain operational.
Olena Kushnir (CEO of Web Pro) presented success stories that have emerged during the war in Ukraine with regards the ongoing resilience of the country's Internet. She shared innovative solutions that Ukrainian network operators have been developing to keep the Internet running in these difficult times.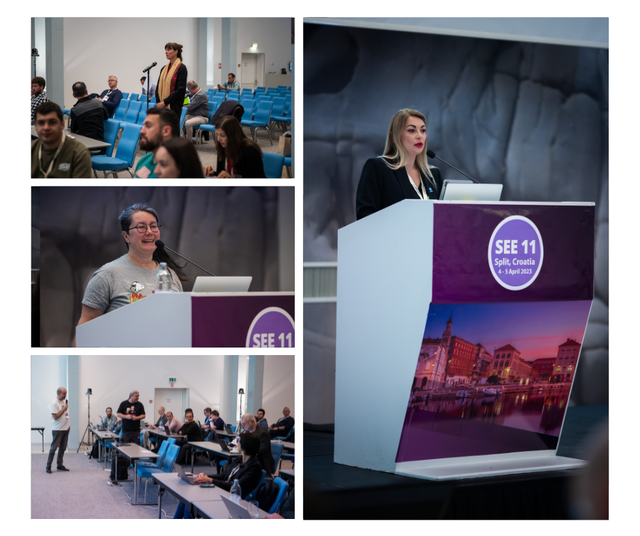 Attendees discussed the importance of initiatives such as Keep Ukraine Connected - that helps provide vital infrastructure to network operators in Ukraine - and the Best Current Operational Practices (BCOP) Task Force - that could potentially help make sure lessons learned in Ukraine can be used to keep the Internet stable in times of war or natural disaster. It is sad that we have to learn this way, but sharing community experience for a more resilient future is key.
Other highlights
Collaboration across the Internet community often starts with people coming together to get involved in volunteer projects like hackathons that, as Vesna Manojlović (RIPE NCC) shared in her presentation, are "awesome"! One PC member, Vladislav Bidikov, added that he actually got involved with the RIPE community through a hackathon, hacking a RIPE Atlas probe back at RIPE 71.
Similarly, it's also often the case that international community efforts start with local endeavours. At the event, we heard some updates from "young" network operator groups such as BHNOG and the newest Croatian NOG.HR. Hear from Branimir Rajtar, the President of NOG.HR.
Wrapping up, we want to thank our host CARNET and the whole South East Europe Internet community for welcoming us in Split, and we're looking forward to meeting again soon!
---
Watch the full recording of the event at this link.
For updates in the region and future events, follow the SEE Regional Mailing list.