RIPE Labs is a place for network operators, developers and industry experts to share and discuss Internet-related news, ideas, analyses and tools for the benefit of the RIPE community. It's the place to showcase new and interesting things. Anyone can:
Share operational experience
Present research and analyses
Showcase new tools
Exchange ideas
This page contains the information you need to start creating your own articles on RIPE Labs. If you have any questions, you can always contact the RIPE Labs Editor.
Creating Content on RIPE Labs
Creating an article or managing your RIPE Labs profile is easy. There are main two steps:
Once logged in with your RIPE NCC Access account, manage your RIPE Labs profile or create an article by clicking the appropriate icon at the top right of the landing page.
Create and manage your RIPE Labs Profile
Before you publish your first article, you'll be asked to publish your RIPE Labs profile.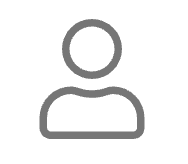 Log in with your RIPE NCC Access account
Click the Go to RIPE Labs profile icon
Hit the Manage Profile button
Before you can publish a profile, you'll need to agree to the terms and conditions
You can edit your nickname (this will appear in the url for all your articles)
Choose a profile picture and add a biography to let readers know more about you
Choose to add your email and/or social media details so that RIPE Labs readers can get in touch to discuss your articles or follow you on social media
When you're happy with your draft, please remember to submit your profile for approval
Create an Article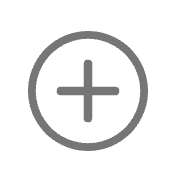 Log in with your RIPE NCC Access account
Click the Create an article icon
Add a title and summary in order to start saving a draft version of your article
Add a cover image for your article (alternatively, the RIPE Labs editor will provide an image)
Click the 'Content' tab and open your first paragraph to start drafting your article
When you're happy with your draft, submit your profile for approval - you'll receive an email to confirm we received it.
Content Guidelines
Anyone can contribute to RIPE Labs. All articles are reviewed prior to publication.
What We Do
As part of our editorial process, when an article is submitted for publication, we always:
Make a decision on whether the article is right for RIPE Labs
Check whether the content is relevant to the topic covered
Carry out a full review to make sure that:

Ideas are clearly expressed
Terminology used is accurate
Links work properly
Images, and other media are properly displayed
Any typographical errors are rectified prior to publication

We do not publish content that we deem to be offensive or inappropriate
What We Expect from Authors
We ask all RIPE Labs authors to confirm that:
All articles submitted by you for publication on RIPE Labs are your own original work.
For any possible elements in your articles that are not your own original work, you confirm that you have the appropriate licence to publish them.
When using images, videos, or any other (media) content in your articles, you have all rights (including copyrights) to reproduce such content in your articles for an unlimited duration.
The information contained in your articles is accurate to the best of your knowledge.
The articles may be edited by the RIPE NCC before publishing.
The articles will be published on the RIPE Labs website and RIPE NCC reserves the right to remove your articles at its discretion.
You will Inform the RIPE NCC immediately if it comes to your attention that any of your articles do not meet any of the above conditions.
You indemnify the RIPE NCC for any third party claims regarding the content of your articles.
Style Guide
RIPE Labs articles are written in the voices of their authors, and we are glad to be home to a variety of different writing styles. That said, here are a few simple conventions we tend to adhere to during the review process:
Article Summary
Summaries for articles should be concise (ideally no more than 300 characters) and should not contain links.
Acronyms and Terminology
We don't expect our authors to avoid either. That said, for acronyms, we tend to provide the full phrase at first use followed by the bracketed acronym – e.g. Internet of Things (IoT). As for lesser-known terms, a short description of the term (or link thereto) is preferred.
Headings
With few exceptions, title case is used for headings with major words capitalised and all articles, conjunctions, prepositions, and other 'minor' words appearing lowercase. No full stops on headings please.
Descriptive Links
We prefer descriptive links - e.g. please see this guide on self-description - as opposed to bare URLs.
UK English
We prefer UK English spellings to US English alternatives (-ise rather than -ize). Of course, this is open for discussion if you as the author have very strong feelings about this.