RIPE Atlas probes are now active on five continents. After the big run on the measurement probes during the recent RIPE Meeting, the deployment is a little slower than expected; but there is a steady stream of probes coming online. We expect to make our initial goal of 300 active probes well before the end of 2010. Probe hosts can win an iPad by keeping their probes up during December.
---
10 Days After the RIPE Meeting
10 days after the RIPE meeting we have about 300 RIPE Atlas probes distributed and 150 active and measuring: 
The number of requests exceeded our expectations by a fair margin and we distributed all the 240 probes we brought to Rome. However, the number of active probes today is slightly less than we expected at the RIPE meeting:
The slower deployment curve is of course a reality check for our enthusiastic optimism. On the other hand it is also a consequence of aiming for a wide geographic and topological spread. We have consciously given probes to hosts from afar rather than just from northern Europe. This map shows that we are doing quite well in terms of geographic spread and that indeed we have reached five of the six continents, or 6 of the 7 if you prefer separate Americas: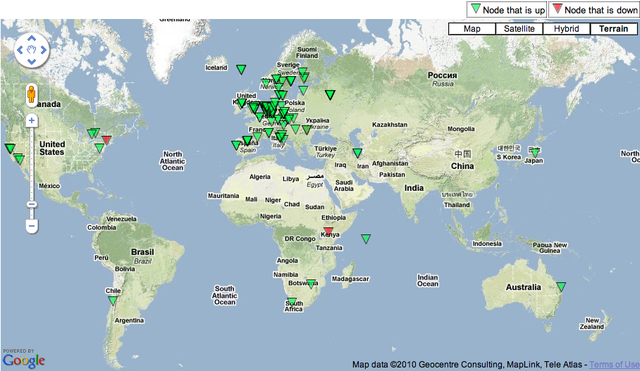 And zooming into the RIPE NCC service region: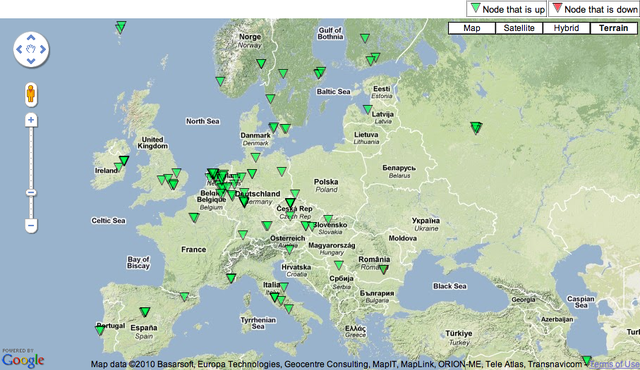 Asking around has revealed that some probe hosts have just not gotten home yet, or have not yet visited the sites at which they intend to deploy the probes. We have not heard about any significant problems with installing the probes or with taking measurements. So we expect the green curve to continue steadily upwards. 
You can visit
http://atlas.ripe.net
to view the zoomable map which is updated hourly. Note that most of the probes that are shown as "Down" on the map are in fact happily taking measurements. We are working to eradicate some bugs and improve the accuracy of reporting and the maps. 
100 More Probes
We will shortly distribute 100 more probes to hosts who pre-registered earlier. Although requests are highly concentrated we will aim for an even distribution again: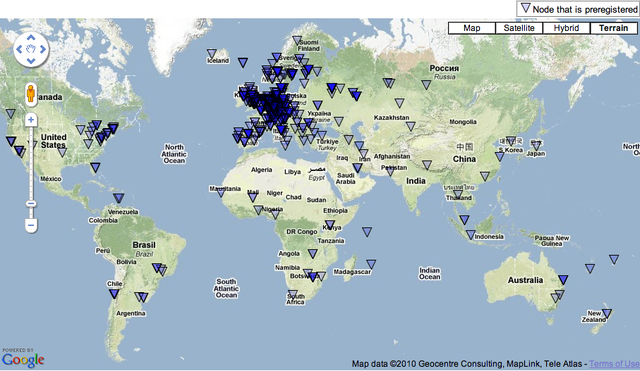 1000 More Probes
We are currently working with our hardware manufacturer to obtain 1000 or more additional probes in order to satisfy demand. Stay tuned if you have requested a probe. 
1 iPad For You ?!! 
And if you already have a probe, please keep your promise and get it online. As promised by us, all hosts of a probe that is taking measurements in December 2010 will have a chance to win an iPad. The drawing will be in January and your chances are proportional to the up-time of your probes.