Read below how I added PoE-capability to RIPE Atlas v3 probes - cheap and easy!
---
Powering a RIPE Atlas probe is a challenge in some places. A USB wall-wart is not always possible and certainly awkward at times.
The RIPE Atlas FAQ mentions PoE using a PCB solution which would need casing, cabling and all that. A lot of work.
Recently, on eBay I stumbled on a number of PoE adapters advertised for Rasberries. PoE Ethernet in, Ethernet and USB-micro out. The RIPE Atlas v3 probe sports a USB-mini power connector but another search found an adapter - plug and play!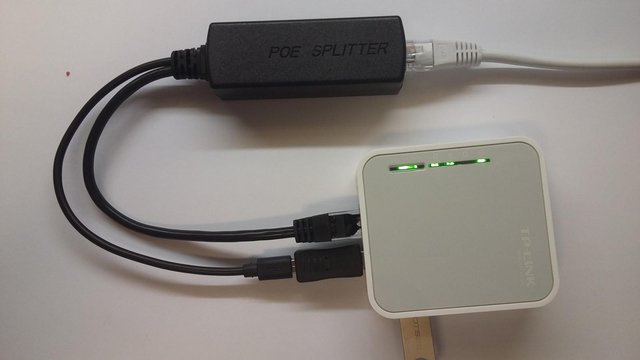 Total cost: US$ 6.04, and that includes "free shipping".
As usual on Ebay, there are numerous suppliers - mainly from Asia - selling the same kit. I had good results with item 192261167130 and item 112385426312.
Note that these adapters don't do gigabit Ethernet (but neither does the RIPE Atlas probe), and the PoE adapter also exists in a 12V version, so be careful what you order.

I hope this helps.