The RIPE NCC has trained thousands of Local Internet Registries for more than 15 years. Please find some more details in this article.
---
The RIPE NCC started providing training courses to Local Internet Registries (LIRs) in the mid nighties. Since 2000 we have kept exact training attendance statistics showing the number of people trained in various topics: since 2000 15,856 people attended RIPE NCC training courses.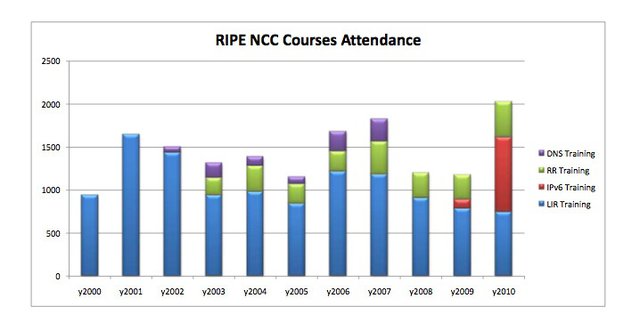 Figure 1: Participation at RIPE NCC Training Courses since 2000
You can see that the number of people who attended RIPE NCC training courses increased dramatically from 2009 to 2010. This is due to the new IPv6 for LIRs training course which is now our most popular training course, overtaking the LIR Training Course .

The attendance for the Routing Registry training course has always been lower, since it is a more technical course and doesn't discuss IP address request procedures. However the number of attendees has almost doubled this year.

The DNS for LIRs training course was only given between 2002 and 2007. We are creating online e-learning modules that cover this topic.

Due to great interest for the IPv6 for LIRs training course the RIPE NCC has steadily increased the number of those courses and is constantly updating the training material and making it more practice oriented to better respond to the needs of the LIRs in the RIPE NCC service region.

Notes: The values for the first half year 2010 are extrapolated for the whole year.
As the number of attendees have been evenly distributed over each year in the past few years, this is a safe assumption to make. The statistics don't identify individual attendees, if someone attended two training courses, they are counted twice.
---
This article and the work behind has been done by Ferenc Csorba, Trainer at the RIPE NCC.