While many have been taking the time to get some much needed rest and relaxation over the summer, the community as a whole has continued its work on various activities and events. Now, as we head into September, preparations for the next RIPE Meeting are well underway.
---
I hope many of you enjoyed a break and are back at work full of new energy and inspiration. I spent a few weeks in the German countryside, which was very relaxing and quite different than life in the city.
Session on RIPE Community Resilience and Wellbeing
As a follow-up to the Community Wellbeing Survey and RIPE 82 presentation, which received very positive feedback, we organised a session about wellbeing, mental health, resilience and community care. In order to provide a safe space for everyone, the session was not recorded.
Many of us shared the challenges we've been facing during the COVID crisis. The second year especially seems to create a lot more difficulties with the extended requirements to work from home and the resulting isolation and work load. During smaller break-out sessions we came up with some great ideas that can help us to stick together as a community.
I really enjoyed the session and am looking forward to the next one.
RIPE NCC Services Working Group Interim Meeting
On 28 July, the RIPE NCC Services WG organised an interim meeting to allow for a focused discussion around the RIPE NCC's cloud strategy. Also see RIPE NCC and the Cloud: Principles, Requirements and Strategy Framework for more details from the RIPE NCC. The WG is planning a second session on the same topic on 6 September. In the meantime, discussion continues on the RIPE NCC Services mailing list.
Community Engagement
I would like to encourage you again to consider WG interim sessions. If there is a topic you would like to discuss with the wider community, please don't hesitate to bring it up on the mailing lists or contact the relevant WG chairs directly. RIPE NCC staff facilitates WG interim sessions by setting up the meeting logistics and taking minutes.
Especially in these times where we are not able to meet in other in person, it is important to interact as much as we can on other channels such as the RIPE mailing lists. Don't feel isolated. Talk to each other.
RIPE 83 Meeting
Together with the RIPE NCC, we unfortunately had to decide that RIPE 83 will take place fully virtually from 22-26 November 2021. We had hoped to hold a combined physical+remote meeting, and see at least some of you in person again. However, there are still too many uncertainties as far as COVID-19 and travel restrictions are concerned, and we cannot yet risk holding a face-to-face event under the circumstances. We are now discussing the meeting plan with the RIPE WG chairs and the RIPE Programme Committee. You can get the latest updates on the RIPE 83 meeting website.
RIPE Task Forces
The RIPE Database Requirements Task Force published its draft report and is now incorporating any changes and comments received. A final report will be published before RIPE 83.
The RIPE Code of Conduct Task Force published an updated draft RIPE Code of Conduct. The Task Force held an open session on 1 September to discuss the changes made in the latest draft. You can find the recording on the Task Force webpage. There is still time to send feedback to the ripe-list or directly to the Task Force before 17 September. Until now I've seen support for this new version and I very much hope we will have consensus so that we can have the new code in place for RIPE 83.
Industry Events
I was invited to a seminar originally called "Towards Climate-Friendly Internet Research". The discussion quickly moved on to questions of how best to go back to hybrid meetings. The main take-away for me was that we need to carefully manage expectations and maybe even refrain from using the the term "hybrid". Even with the best remote participation tools, we have to accept that people will experience the meeting differently depending on if they are in the room or participate online. We will have to make sure to bridge these two groups as much as possible without disappointing anyone.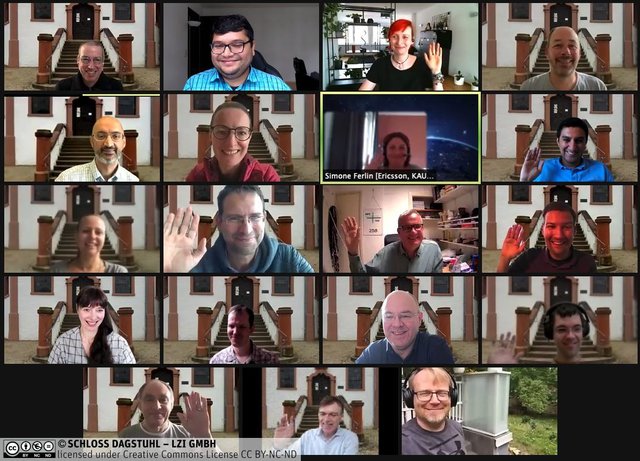 I participated in a webinar organised by the RIPE NCC: LIRs and the Internet Ecosystem where I took a few minutes to introduce the RIPE community to the new RIPE NCC members and encouraged them to participate.
What's Next
We'll be publishing the meeting plan for RIPE 83 and the call for presentations soon and registration will open shortly after. Please start thinking about topics you would like to present or discuss during the meeting. Even though this will be yet another online meeting, I am already looking forward to an engaging week where I will see many of you at least on the screen.
There are a number of events in the upcoming weeks that might be of interest to you: SEEDIG 7, the RIOT Summit, and the South East Europe Meeting, SEE 9.
Stay healthy and positive!