We're about to start using a third-party product to handle our email communications for cases where we need to contact people outside of mailing lists and ticketing systems - like meetings and training invites. This will allow us to develop a better service for you while making things more efficient on our end. This article looks at what's changing and why.
---
What's changing?
Because we send a lot of emails, it's probably worth making it clear what we're talking about before we start. Many of the emails you receive from us will have been sent via our ticketing system (Zendesk) or our mailing list software (Mailman). Neither of these will be affected by this change.
There is also a mass-mailer tool that we developed internally for when we need to email a specific group of members or send personalised emails to a large group. This allows us to send an invitation to members from a specific country or send a GM registration link only to those members that are eligible to attend, for example. We've been using this tool for a long time now and we think it's time to move to something better.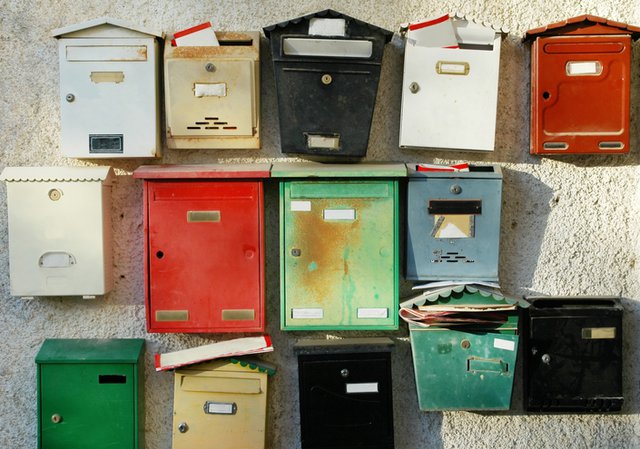 Why change? Because standing still can be harder than moving
While our existing tool gets the job done, there are a few drawbacks:
Collecting and managing contacts requires a lot of effort.
There's no link for people to unsubscribe easily. We need to unsubscribe recipients manually after they email us separately. This is a slow process that can be prone to error.
We can't see which emails are bouncing or why.
Our old mass mailer is also missing a lot of features, such as adding attachments or sending emails in both plain and rich text format to name a few.
It no longer scales with the number of contacts we now have to reach on a regular basis (our biggest headache).
Recently, when analysing the requirements for upcoming projects, such as sending RIPE NCC Certified Professionals vouchers to LIRs, we found that our current tool couldn't do many of the things we need. Adding the required features would take a disproportionate amount of development time, and we'd essentially be doing this work so that we could continue using a product that is sub-optimal compared to today's off-the-shelf services.
Looking at third-party options, we found a number of products that could meet our needs and also come with additional features such as easy unsubscribing, optimising delivery by time zone and automatically removing invalid email addresses. We finally settled on a product called Sendinblue.
What are some of the benefits?
When we ran our survey last year, most of you said that email was your preferred communications channel. As we consider where we can improve our services and become more efficient, it makes sense that we should be looking at email as well.
Some of the things we are interested in:
Scaling and efficiency: As our contact list grows, we need a tool that can scale as well. We also would like to be more efficient in terms of the amount of work needed to send out email communications.
More automation: If you schedule a RIPE NCC Certified Professionals exam, it seems obvious that you should automatically get an email with your exam instructions without human intervention on our side (for example).
Fewer redundant emails: If we send an email followed by a series of reminders, we shouldn't be bothering you if you've already taken action (by registering for the meeting, filling out the survey, etc.). Better ability to track responses will allow us to eliminate much of this.
Basic analysis: When inviting members to a meeting in their country, it would be helpful to know how many of them actually received our email. The ability to note out-of-office replies and bounces, and to see whether emails were opened, will allow us to see if our approach is working.
More personalisation: There are pretty wide differences in terms of what our members want from us. Ideally, we should only be sending information that you are interested in receiving. The ability to easily opt-in and unsubscribe from emails should make it easier to develop a more targeted and fluid approach. On an aesthetic note, we can incorporate images and buttons for those who want them – though you will receive a clean plain-text version if you prefer, provided your email has HTML disabled.
In a nutshell, we want to send information that is relevant to you, when you need it, and we want to see if our communications are effective.
Paying close attention to privacy and security
Since we will be working with contact details, data security and privacy compliance is very important to us. Before selecting this service, we followed an internal process that included a detailed security and legal review to check for GDPR-compliance and robust security measures.
Also, the addition of automated unsubscribing and contact list management means we will be able to handle 'unsubscribe' requests faster, ensuring more efficient compliance on our part.
Next steps
We plan to roll out the new tool after an internal trial period where we use it to send vouchers to our members for RIPE NCC Certified Professionals. We will then look at what services or tools we can apply this to on a case-by-case basis. Some initial areas where we expect to employ this include: Member Lunch invites in specific cities or countries; RIPE Atlas emails that need to be personalised per host or ambassadors; and RIPE Meetings.
Although this system will only affect a small subset of the mails we send out, we think that giving more control to recipients and having a few additional tools at our disposal will help to improve the way we engage with our members and community.