The wait for the next generation of RIPE Atlas anchors is at an end. The RIPE NCC is ready to start approving applications for the new RIPE Atlas v3 anchors...although at a steady pace to start.
---
Back in July 2017, the RIPE NCC published an article on the next generation of RIPE Atlas anchors in which we said we were seeking a new anchor hardware solution. We also told you we'd aim to continue processing new applications for RIPE Atlas anchors in September.
Just two months after that article went out, we can now confirm that we've selected the new hardware and that the application process for RIPE Atlas anchors is no longer on hold.
The Hardware
The hardware we opted for is the APU2 system board designed and manufactured by PC Engines. This device met almost all the requirements we laid out in our initial article. To mention just a few: the APU2 has no moving parts; it is 19" rack mountable; it has more than one onboard GB NIC; it is supported in CentOS 7; and it is considerably cheaper than the v2 anchor hardware.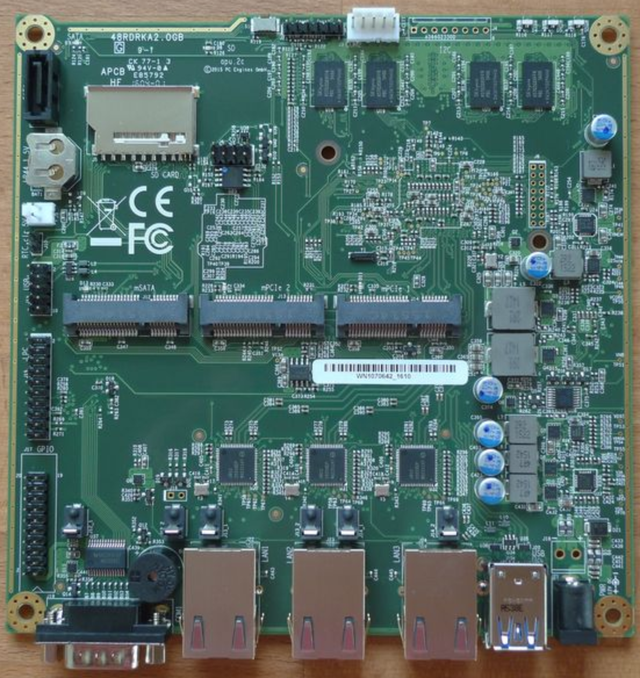 The APU2 system board from PC Engines (photo from PC Engines)
One specification not met was the requirement to be able to connect to 10G networks. After some deliberation on the matter, it became clear that we wouldn't be able to achieve this whilst keeping to the other constraints that were in place. So, since this goal was low on our list of priorities, we decided to skip this requirement in order to meet other, more critical ones.
Please note that we will continue to fully support the RIPE Atlas v2 anchors.  
Steady Supply
Now the devices have been selected, we're keen to get the new anchors to their hosts. Although we do not yet have a vendor who can provide the hardware fully assembled, given the high value of enthusiastic applicants, we will proceed with the option of allowing new hosts to assemble the components themselves.
A full list of hardware specifications for the RIPE Atlas v3 anchors can be found on our become a RIPE Atlas anchor host page. Those choosing to assemble the new anchors themselves should refer to the installation instructions for the RIPE Atlas v3 anchors. 
We are currently seeking vendors for the new devices. If any of our readers are willing and able to act as vendor for the APU2, please get in touch with us at atlas@ripe.net. 
Processing of new applications will start off slow for the time being as we've built up quite a backlog in terms of new requests. So, our plan going forward is to start working through applications at a steady pace, wrapping up the remaining logistical issues as we go, then gradually building up momentum again.
Our thanks once again to all who participated in helping us identify the best hardware solution. Remember, the RIPE NCC's campaign to sponsor 15 RIPE Atlas anchors is still going strong, with just 5 sponsored anchors remaining. As always, we encourage anyone who is interested in becoming an anchor host, to apply now! 
If you have any further comments or suggestions, please add them below, or contact us by email. 
Update: 31 October 2017
We have found a new vendor for the RIPE Atlas v3 anchors who can provide the devices fully assembled with 3 years warranty. The RIPE Atlas anchor from Meconet comes in a 19" chassis with integrated power supply.