RIPE NCC Day Moscow takes place on 9 April. In conjunction with the event, which has been organised to allow network engineers and other technical staff to share their knowledge and experiences, we'd like to share with you the second in our new series of country reports.
---

The Russia Country Report (Russian language version) gives an outlook on the current state of Internet development in Russia as seen from the perspective of the RIPE NCC. It focuses primarily on trends in Internet growth over the past five years in terms of Internet number resource holdings, routing, connectivity, IPv6 readiness and other useful metrics for Internet development.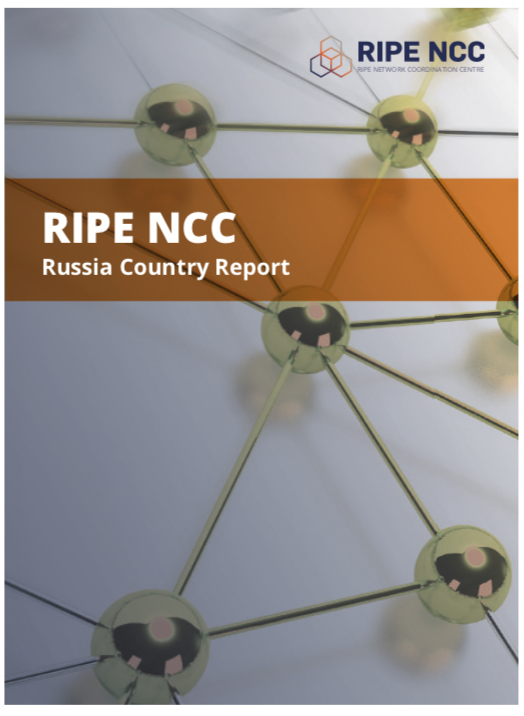 A key aim in this report is to draw on data available from the RIPE NCC's measurement tools and infrastructure to provide an analysis of the Russian Internet landscape at the level of Autonomous Systems, to assess how Internet traffic is being routed in the country and to provide informative observations on Russia's efficiency in accessing the global Domain Name System (DNS). 
The complete Russia Country Report along with other reports in this series is available to everyone on our website. You can also visit our website to find more information about RIPE NCC Day Moscow.  
Future Reports
The RIPE NCC's intention is to develop several of these country reports in the coming 12 months for some of the countries in our service region. All these reports are built on publicly accessible information. Although we may not be able to develop such a report for each of the 76 countries in our service region, the information that the reports contain can help guide or inspire others in the RIPE community, particularly in terms of the kind of information available or the type of analysis that they may wish to do themselves.
If this report inspires you to learn more about the RIPE NCC tools used to develop it, you can learn more here:
In the meantime, we would welcome any comments or feedback on our country reports.