After the success of the first RIPE NCC::Educa, we promised we'd arrange a second, one-day, online learning event aimed at training anyone who wished to be trained in a topic of paramount importance to the Internet community. And so we did!
---

On 10 April 2018, we conducted our second RIPE NCC::Educa. The topic this time was routing security - a vital issue for anyone who has any stake whatsoever in ensuring that the Internet remains as safe and dependable as possible.
What a Difference a Day Makes
A day might not sound like much, but we managed to pack our agenda full of 11 diverse talks and one discussion session covering a whole range of challenges in routing security. 
Kicking off with an introduction/refresher session on the fundamentals, we also took some time at the start of the day to get everyone up to speed on the tools the RIPE NCC offers to provide more secure routing; i.e. the Internet Routing Registry (IRR) and Resource Public Key Infrastructure (RPKI).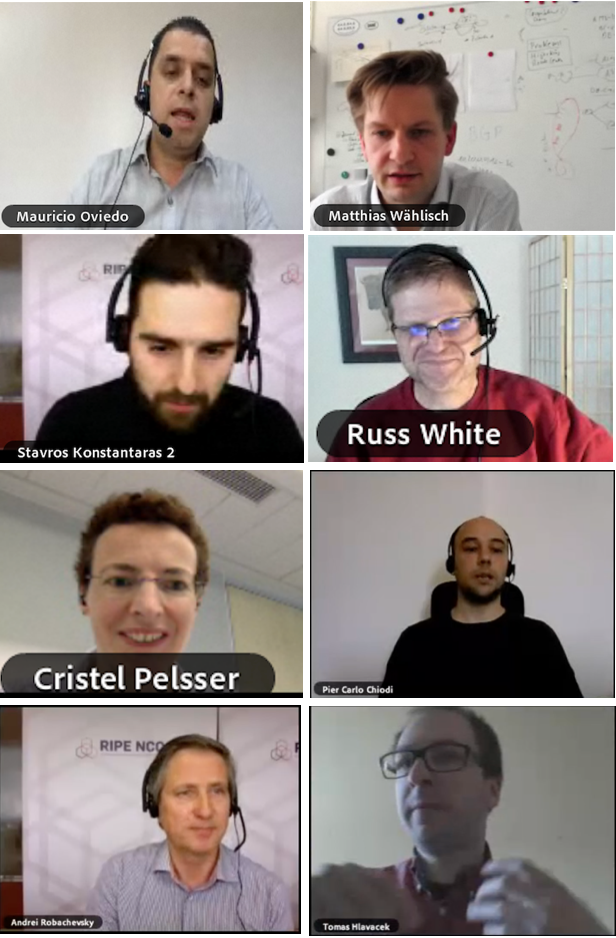 We then defined the problem statement by introducing the core issues and examining several examples through the lens of RIPEstat and RIS. In fact, we saw a lot of engagement with RIPEstat on the day, with a 12% rise over the average number of daily users. Two full sessions were then devoted to discussion of how those problems might be, or already are being, solved.
Last of all, in a departure from the format of the first event, we opened the floor to four presenters tasked with figuring out next steps and new proposals for the future of routing security.  
Of course, we weren't alone in all this. Along with backstage help from staff here at the RIPE NCC, from Training Services and beyond, and as well as those eight or so RIPE NCC'ers who appeared on screen, we also had nine highly skilled and experienced speakers from external organisations all over the world who very kindly agreed to give presentations on the day. A big thank you to all of you!
If you missed RIPE NCC::Educa this time around, go take a look at the agenda to get access to all the videos and presentations!
Attendance
At the first RIPE NCC::Educa, we were happy to see the number of attendees hitting around 60-80 per session.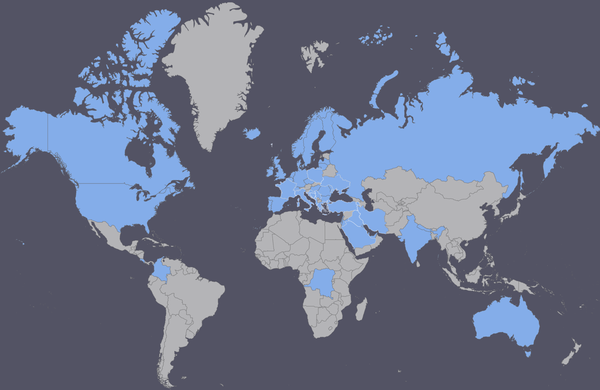 This time around, we saw the number of attendees more than double, with an average of 160 people attending each session. At peak, there were 173 people taking part at once. 
Looking at this in terms of registrations, 312 people from 57 countries registered for the event, 237 of whom showed up over the course of the event. 
This represents a very positive trend, and we're confident that as we continue to get better at accommodating bigger audiences, the audiences will keep growing. 
Feedback
We were able to gather a lot of feedback via the survey we sent out during the event. The results show that between 85-90% of people who took the survey gave us a score of 4 or 5 out of 5. This score reflected people's response to the event itself, the content, and the choice of speakers. Here's some of the feedback we got:
"Excellent initiative! Thanks to all the presenters for taking part in this event and sharing their knowledge, and thanks to RIPE for arranging this session."
"Thank you for today!"
"The debate part at the end with the open questions and answers from all the speakers was really interesting to hear. I think it should be done for each of the sections, though I recognize the event could become longer. On the other hand, I had some issues at the beginning to connect, but when it got solved, the streaming went perfectly well: good image and sound quality. Thank you for everything and see you in the next meeting."
Not all the feedback was good, of course, and there were a number of suggestions that we still need to put more effort into improving video and sound quality, and into speeding up transitions between individual talks. We'll be taking all of this into account for future RIPE NCC::Educa events. 
On the Future of Routing Security
The discussion session at the end of the day was an opportunity to reflect on what the future of routing security might look like. It was about getting as clear as we can right now on where future challenges are going to come from and clarifying where our current doubts about the future lie. Questions raised focussed on whether RPKI can scale going forward, how we can get better at detecting AS-path cheating in BGP, whether regulators are going to need to step in to help the situation, etc.  
Vesna Manojlovic, Tim Bruijnzeels, Cristel Pelsser and Russ White on the future of routing security
Part of what the session revealed is that there's no one vision of what the future will bring. Although there's certainly overlap on the key issues, different stakeholders see different problems from different angles. And that's to be expected. But it's vital that the relevant parties - e.g. network operators, researchers, the security community, standardisation bodies, etc. - keep coming together to talk about what the terrain looks like from where they're standing. That's going to be the best approach to dealing with whatever problems emerge in a coordinated, piecemeal fashion. And that's also something we hope to have contributed to with our second RIPE NCC::Educa.   
Future work
Online learning events have the potential to bring people together from all over the world, to set them in a shared context, and to present them with a clear focal point for discussion and collaboration. RIPE NCC::Educa does just this, and as awareness of the event grows, and our capacity to accommodate that growth improves, we have high hopes for future events. 
Our next RIPE NCC::Educa event will focus on IPv6. Tune in on World IPv6 day on 6 June to take part!