At the RIPE NCC, we are grateful for the contribution RIPE Atlas ambassadors make to the success of the RIPE Atlas measurements platform. In this article, we focus on a handy RIPEstat tool that can be used to visualise the results of their efforts. The tool provides a historical view of country-specific growth of RIPE Atlas probe numbers and allows for comparisons of up to four countries in the same graph.
---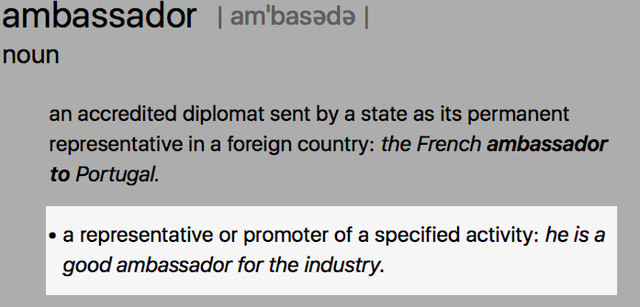 Currently, 333 active ambassadors are helping to spread awareness and knowledge about RIPE Atlas, and to distribute probes worldwide: they carry probes, pass them on to conference participants, or deploy them personally at remote locations. Ambassadors know their local communities, they understand the regional needs and the limitations of regulations, and they help to grow the RIPE Atlas network. 
In order to thank our ambassadors, and to facilitate their efforts further, we have developed a new RIPEstat widget to visualise growth of RIPE Atlas probe numbers per country:
https://stat.ripe.net/widget/atlas-probe-deployment
The zoom-in feature can be used to get details of a certain event - for example, when an ambassador has distributed many probes at a conference: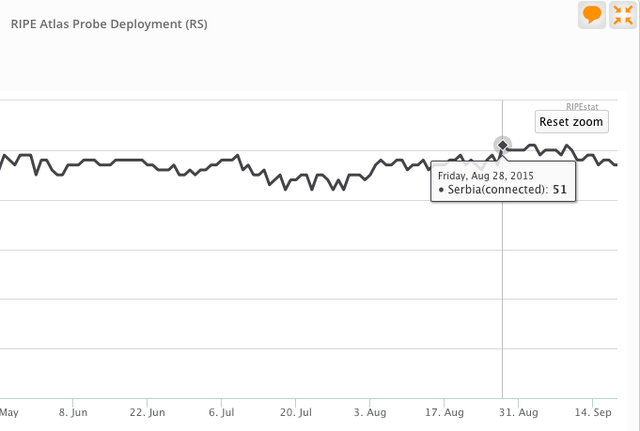 With the multi-resource feature, it is possible to compare up to four countries at the same time: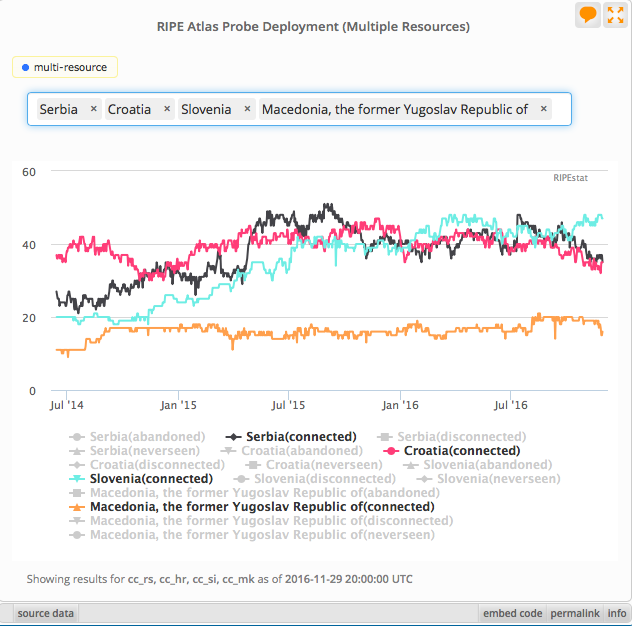 Using the multi-country comparison, ambassadors can see where there is a need for more RIPE Atlas probes in a certain region, so they can better focus their efforts on distributing probes and educating local communities. 
Get in Touch
If you are interested in getting a probe from your local ambassadors, or learning more about RIPE Atlas directly from them, you can find out which conferences RIPE Atlas ambassadors are going to be at on this web site: 
RIPE Atlas -> Get Involved -> Community -> Conferences   
There is a mailing list where all ambassadors can be reached at the same time, and/or engage in discussion with each other.
If you would also like to become a RIPE Atlas ambassador, please take a look at this page and contact atlas@ripe.net.
 
History
When we introduced the "RIPE Atlas ambassadors" programme in December 2012, it initially involved encouraging employees of the RIPE NCC, mostly expats going back home for the holiday season, to bring RIPE Atlas probes to their (geeky) friends and family at all corners of the world. 
The next phase was to invite ambassadors from the RIPE community - active members, probe hosts who were also "frequent flyers", and conference speakers - and to benefit from their willingness to distribute multiple RIPE Atlas probes during their travels. During 2013 and 2014, roughly half of all probes were distributed by ambassadors, and the other half through postal shipments. 
Since 2013, there has been a mailing list; we have developed an administrative interface to make the ambassadors' job easier; we have provided additional documentation to ambassadors, slide decks, and T-shirts - all in order to facilitate the hard work that these exemplary community members are doing in order to assist in the growth of the RIPE Atlas platform. 
From the RIPE NCC and RIPE Atlas team, we'd like to send out a heartfelt thank-you to all RIPE Atlas ambassadors! We are in this together!