The tenth RIPE NCC Hackathon takes on the Internet of Things (IoT)! Join us on 12-13 October 2019 in Rotterdam.
---
| | DATE AND TIME12-13 October 2019(Weekend before RIPE 79)09:00 - 22:00 CET | |
| --- | --- | --- |
| | LOCATIONPostillion Convention Centre WTC Rotterdam NetherlandsView map | |
We are excited to announce our tenth hackathon! This time, the event is aimed at developing IoT technologies and providing a platform for the community to collaborate, experiment and sample possible IoT solutions.
We have decided to combine the hackathon with the next RIPE Meeting that will take place from 14-18 October, also in Rotterdam. You can find more details on the RIPE 79 website.
Update
We have published one more article that lists "5 Reasons why the Internet of Things is for you – really!".
Why You Should Attend
Hackathons provide a great opportunity to develop new software or tools, meet others in your field, and exchange knowledge and experience with people other than your everyday colleagues.
We aim to develop utilities, ideas, sample code and possible solutions that will connect people from diverse communities: the RIPE IoT community, IoT enthusiasts, hardware hackers and security researchers, software developers and network operators.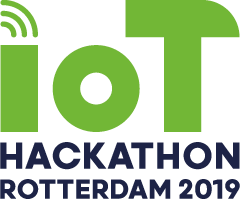 By joining us, you can gain hands-on experience and exposure in developing sustainable IoT products, apps and services.
Who Are We Looking For?
We are looking for participants that are passionate (or sceptical!) about IoT and want to work on real-life, practical projects. That means we're looking for people from a variety of backgrounds. Applications are open for back-end and front-end developers, product owners, product managers, UX experts, innovators, security experts, people who like to hack connected "things", and more.

Hackathon Information
Apply now to be part of the IoT Hackathon Rotterdam 2019