RIPE Atlas anchors are a more powerful version of a RIPE Atlas probe. They will act as targets to enable regional measurements towards them, and will allow more measurements to be performed from them. Together with the community, we are currently testing the capabilities and features of these RIPE Atlas anchors during a pilot phase. Production service will start in Q2 2013.
---
  UPDATE: RIPE Atlas anchors became a production service in October 2013. You can find the most up-to-date information on the RIPE Atlas website . Please email atlas@ripe.net for any feedback or questions about RIPE Atlas anchors.
As we have announced in Introducing RIPE Atlas Anchors - Pilot Phase and also during a presentation at RIPE65 , together with the community we are deploying RIPE Atlas anchors in two pilot phases, leading towards a full production membership service in Q2 2013.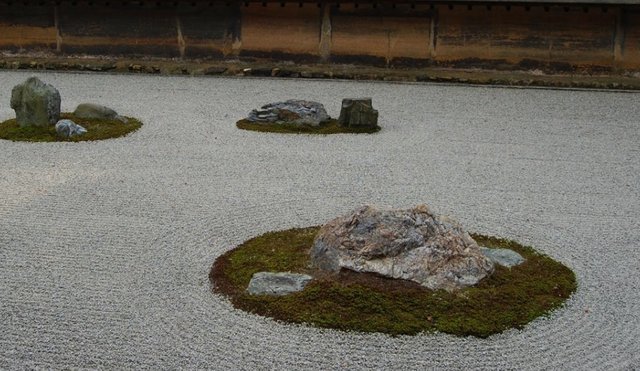 Figure 1: Zen garden as inspiration for RIPE Atlas anchors
Inspired by the zen garden: RIPE Atlas anchors are the rocks among the countless pebbles of RIPE Atlas probes.
Status
At the end of January 2013, we had ten RIPE Atlas anchors, spread across Europe as well as one in the U.S., as you can see in Figure 2 below.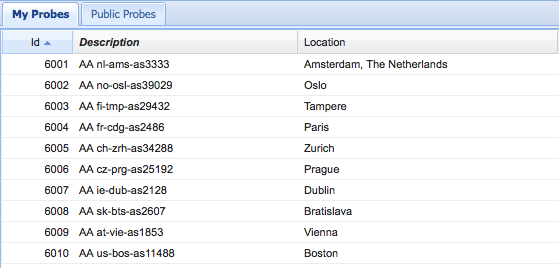 Figure 2: Location of RIPE Atlas anchors, listed as probes
Features
RIPE Atlas anchors are configured to be both probes and targets.
RIPE Atlas users can schedule measurements using anchors as probes: their probe-IDs have special values, starting from 6,000, as shown in Figure 2 above. These 'jumbo-probes' are more powerful, capable of performing more measurements than small probes while running the same software, so that the methodology and results syntax are the same.
Figure 3: RIPE Atlas anchors available as targets for customised measurements by any probe host
RIPE Atlas anchors are offered as targets for measurements in the user-defined measurements menu.
Any host of any probe can direct measurements towards one of these regional targets, as you can see in Figure 3 above. The anchor names are encoded in a way that they show country, city (airport code) and Autonomous System Number in which the anchor is situated. This way, RIPE Atlas users get to choose from available targets in many networks.
Each RIPE Atlas anchor is running several services that can be used for targeting  measurements: DNS server, HTTP & HTTPS server, and they have a SSL certificate which can be validated using DANE.
RIPE Atlas anchor hosts enjoy the addditional benefit of earning extra credits for being targets, and extra credits for having a powerful probe. These credits can be used to schedule customised measurements.
Next Steps
After analysing the calibration measurements that we performed towards RIPE Atlas anchors, we will schedule "regional" or baseline measurements towards these regional targets. These measurements will be performed by 100 to 200 probes from the region around each anchor, scheduled a number of times per day by the RIPE Atlas system, similar to measurements towards root name servers. This will provide a more detailed overview of traffic fluctuations.
We are reviewing the results of the virtualisation research project undertaken by an intern at the RIPE NCC (the results will be published separately).
We are meeting with SCC, reseller of Dell equipment, to discuss improvements of their service based on the feedback we received in phase one of the pilot. SCC is our preferred supplier of Dell servers, who guarantees international delivery and maintenance to all the RIPE Atlas anchor hosts.
We will announce phase two of the pilot project on the mailing list to the next group of volunteers, as agreed in October 2012.
We will meet with RIPE Atlas anchors hosts at RIPE 66 in Dublin from 13 - 17 May.
Feedback and participation
If you are interested in taking part in the pilot, please check out the discussions on the mailing list archives, and join the list:
https://www.ripe.net/ripe/mail/archives/atlas-anchors-pilot/
If you have any questions: atlas [at] ripe [dot] net or @RIPE_Atlas on Twitter
For direct feedback, please write to  becha [at] ripe [dot] net