While developing RIPE Atlas, we wish to keep the RIPE community involved and informed. We are maintaining a roadmap of the features we are working on, and with this update we are asking for feedback so that we can use it as guidance for making further plans.
---
The format of this RIPE Atlas roadmap update is short and sweet: a bulleted list, with pointers to more information, for the features already implemented. The further in the future the plans go, the less specific they become.The most important parts are: getting the plans across, so that you can tell us what you think about them, and the questions that we would like to get answers to.
For now, we are planning to publish these updates monthly in various formats and incorporate your answers and any other feedback manually and personally by Community Builder(s).
We are also looking into more interactive and direct ways to include the community input into the priorities of tasks of the developers. Your ideas and needs about the process are also welcome.

RIPE Atlas probe in Montana, USA; photo credit: Ann Barcomb
Current Status
1,750 RIPE Atlas probes are up and running
Waiting time for new probes is less than a week
Data collected about built-in measurements is available to everyone
In the form of maps, public probes data and API to download latest data
The application procedure for hosting the RIPE Atlas probe made easier
Current RIPE Atlas hosts can perform more User Defined Measurements ( UDM ) than few months ago
Next Month
Users can get more flavours of customised measurements: DNS and SSL
New wizard for two new types of measurements, currently beta-tested
Making it possible to download measurements results without having to be logged in
By deploying and enabling API Keys , since the "heavy" users asked for it
Making it easier to follow the rate of deployment of RIPE Atlas probes over time
By updating the graphs that show the distribution and status of probes
RIPE Atlas hosts and sponsors can meet developers during RIPE 65 in Amsterdam
Exchange experiences, give feedback and requirements
Help our developers adjust their priorities if necessary
Q4 2012 Plans
Installing RIPE Atlas Anchors as new targets for predefined measurements
This will offer greater topological diversity for built-in measurements
RIPE Atlas Anchors will also become powerful probes, capable of performing more measurements than small probes
In order to remind you if the probe is not plugged in or if it is down
We will add more automatic email notifications of events
We will create Internet traffic maps based on RIPE Atlas data
Maps will illustrate the health (e.g. reachability) of measured networks
2013 Plans
Migrating DNSmon functionality to RIPE Atlas and RIPE Atlas Anchors
Representing RIPE Atlas data in RIPEstat
Expanding RIPE Atlas with 4,000 more probes
... and many more features, based on your feedback!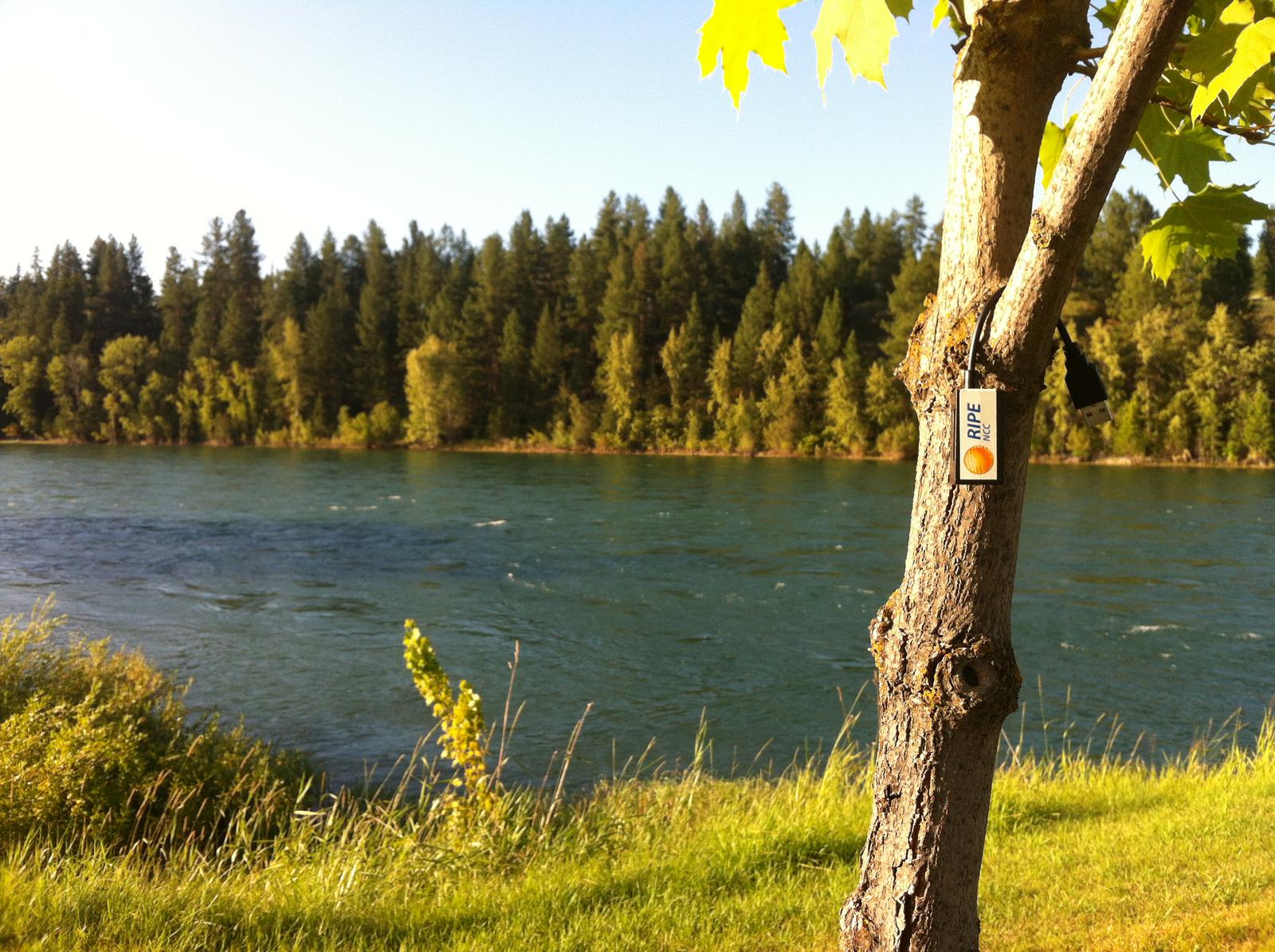 RIPE Atlas probe in Montana, USA; photo credit: Ann Barcomb
Questions For You
About the current functionality: what do you want us to improve?
About additions that we are working on for the next release ( within a month ): what are the most-wanted features for each one of them?
And finally, from the less-specific planned functionalities that we will work on three-to-six months from now:

What do you find most important?
Which one(s) should we give priority to?
Direct Feedback
If you'd like to give us any other input or if you want to talk with us, you can get in touch with us via:
The RIPE Atlas mailing list for active users: < ripe-atlas@ripe.net >
Measurement, Analysis and Tools Working Group mailing list: < mat-wg@ripe.net >
The RIPE NCC Services Working Group mailing list: < ncc-services-wg@ripe.net >
Our RIPE Atlas ticket queue: < atlas@ripe.net >
On Twitter: to @Ms_Measurements (use #RIPEAtlas)
In person at RIPE 65 (stop by the RIPE NCC Info Hub)
We also follow other network operators lists and events.

For more information: https://atlas.ripe.net