For World IPv6 Launch, the RIPE NCC offered a RIPEstat DNS widget. This article looks at the response to this offering.
---
Introduction
World IPv6 Launch , on 6 June 2012, encouraged companies to permanently enable IPv6 services.  The RIPE NCC participated in World IPv6 Launch in a number of ways, including through the creation of an embeddable RIPEstat DNS widget . This article examines how these this services were used. An upcoming article will examine what the RIPE NCC observed in terms of IPv6 participation.
RIPEstat Widget
The RIPEstat DNS widget was embedded on more than 50 distinct pages in the days leading up to World IPv6 Launch.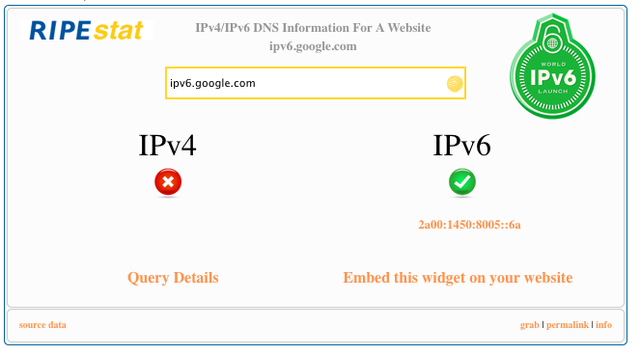 Figure 1: The RIPEstat IPv6 Launch DNS widget (showing a v6-only site)
Between 25 May and 10 June the widget was used a total of 4,225 times. Two sites maintained by RIPE NCC contributed about two-thirds of the traffic: the main RIPEstat page and the World IPv6 Launch measurements page . About 40% of the pages which embedded the widget saw it used 10 or more times. The graph in figure 2 shows the distribution of access among pages with 10 or more uses after the top two pages are excluded.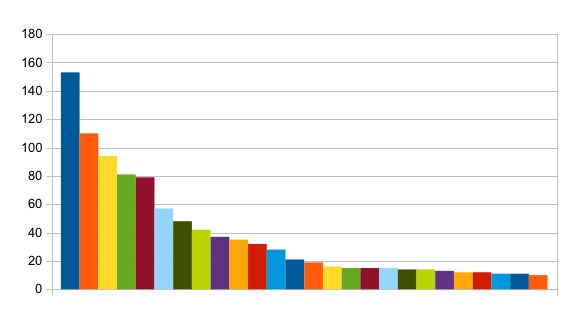 Figure 2: RIPEstat IPv6 Launch DNS widget usage, by URL (outliers excluded)
Some of the websites (and people) who embedded the widget were:
Figure 3: RIPEstat IPv6 Launch DNS widget embedded in The New PDTS Network Blog
As could be expected, access increased from when the widget was released before peaking on 6 June (see Figure 4).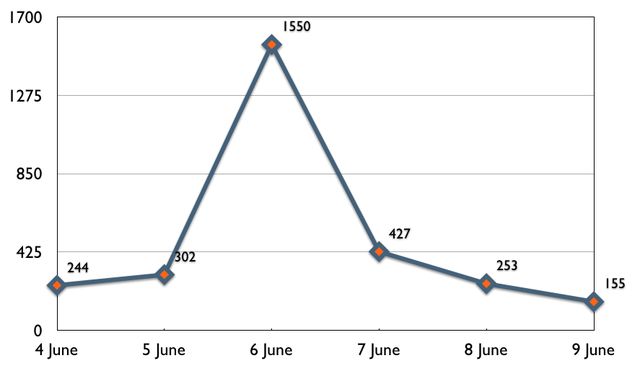 Figure 4: RIPEstat IPv6 Launch DNS widget usage by date
Do you want even more statistics beyond what can get from all the RIPEstat widgets? Try the RIPEstat access statistics for a dose of meta-statistics about the statistics and status tool that is RIPEstat.
Contact
We're always interested in hearing about how you're making use of RIPEstat, whether it's the website, widget embedding, or the raw data API...and of course we like to hear your comments on how to improve RIPEstat.
There are several ways in which you can get in touch about RIPEstat: