In the previous article we looked at membership growth over the years. In this article we will see how RIPE NCC Internet number resources are distributed among the membership, as of 1 January 2010.
---
First, let's look at the distribution of all members in terms of country and region (see the previous article for a definition of the regions). On 1 January 2010 there were 6583 members from 78 countries: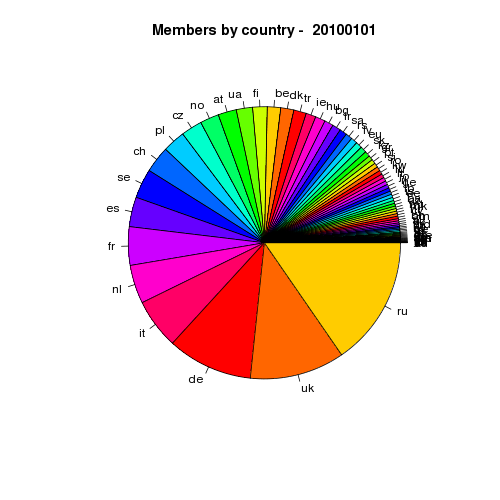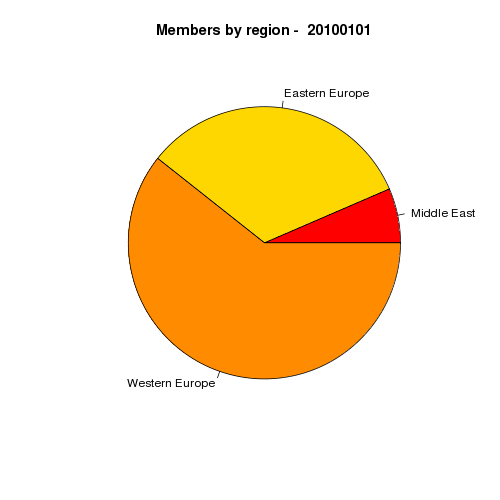 IPv4 Address Allocations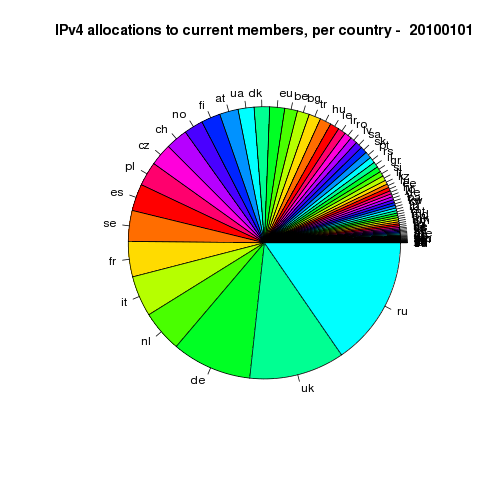 The distribution of IPv4 allocations among countries and regions is very similar to the distribution of the total membership. This is not surprising as most members have exactly one IPv4 allocation and only about 5% have none: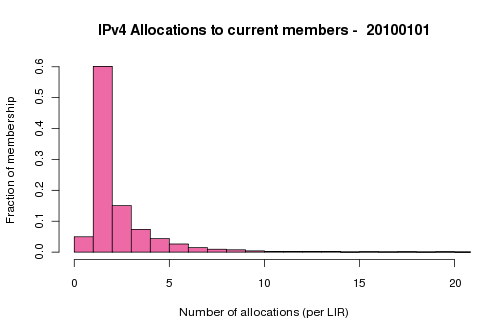 IPv4 Address Assignments 
Looking at direct assignments of IPv4 address space, we see that the "Eastern Europe" region has a relatively high percentage, in comparison to its allocations: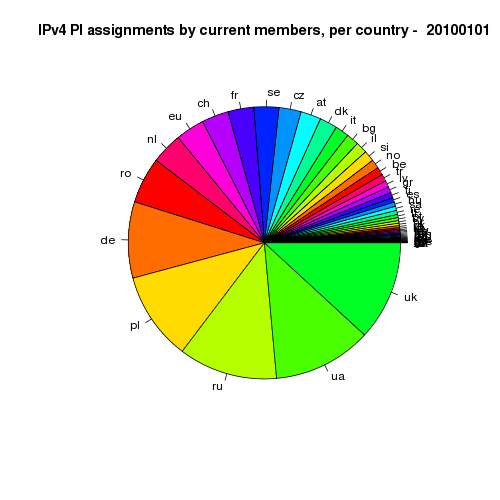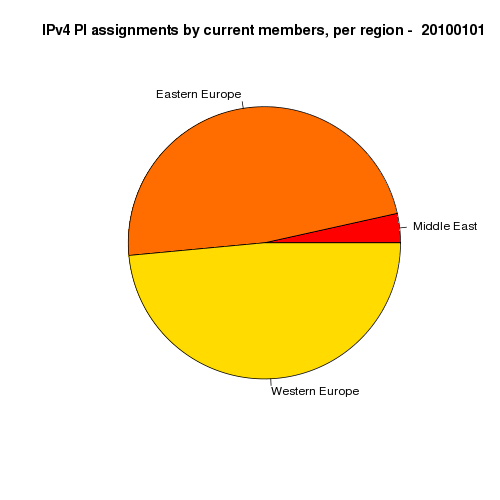 The number of members which hold direct assignments is relatively low, however, at about 20%: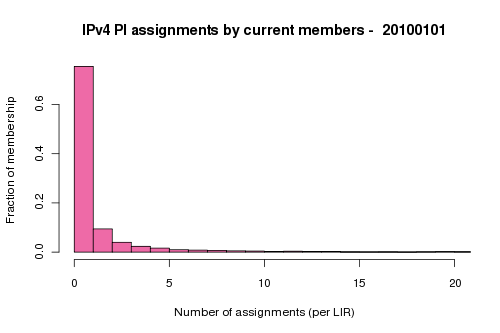 Autonomous System Numbers 
In terms of Autonomous System (AS) Numbers, the large relative number of assignments to LIRs in the "Eastern Europe" region is even more pronounced: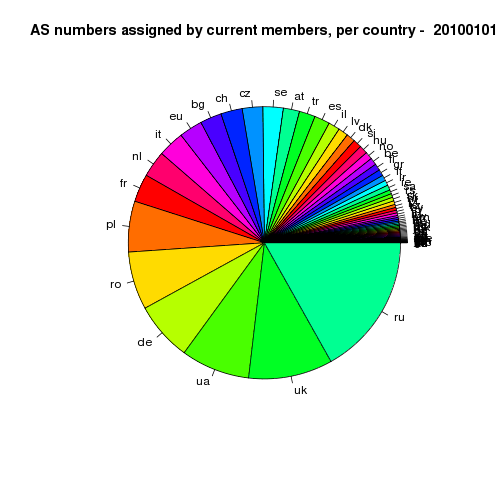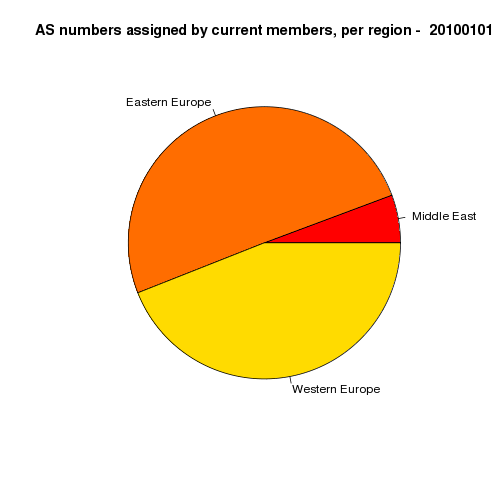 IPv6 Address Allocations 
In IPv6 allocations, LIRs from the "Western Europe" region lead the way, while the countries with the most allocations will come as no surprise to those who have followed IPv6 deployment: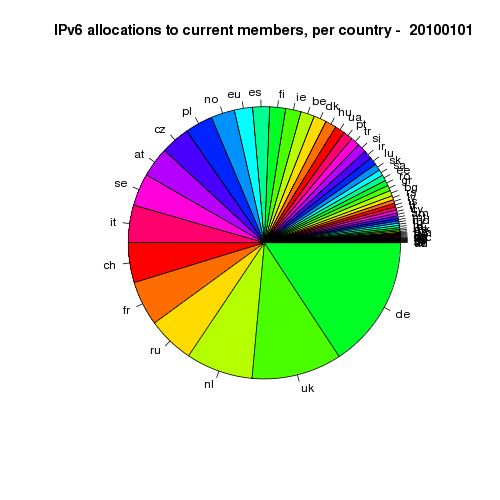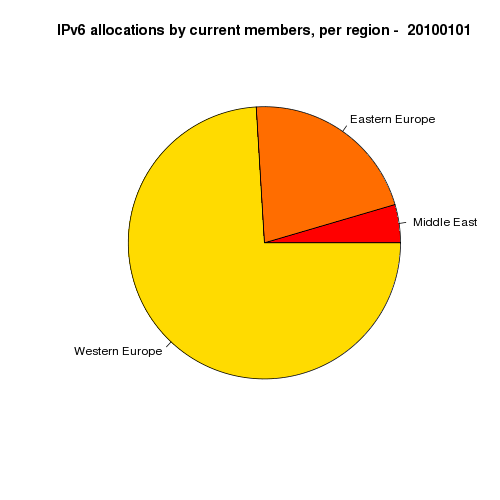 The vast majority of the members, however, still do not have an IPv6 address allocation: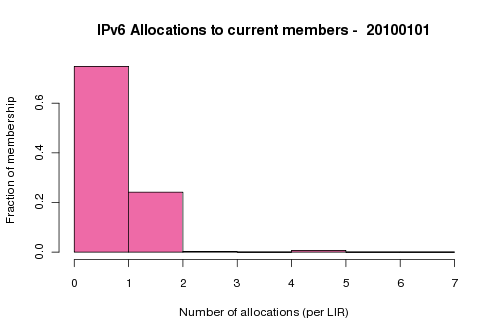 Allocation activities have picked up though, in the last couple of years: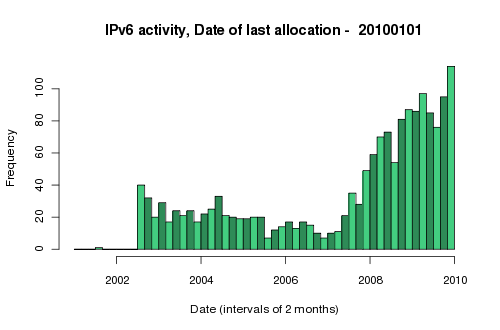 Questions ? 
This data publicly available, stretching back more than a decade. Any questions or ideas for analysis?