Hugo Salgado
Based in Santiago, CL
About the author
I'm a computer engineer at NIC Chile, the .CL ccTLD registry. I'm part of the Operations group since late 90s and now more involved in research and external projects. I'm interested in technologies like DNSSEC, Internet measurement, standarization (IETF), IPv6, whois and everything name/DNS related.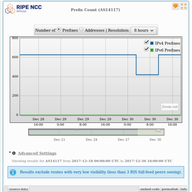 On 29 December 2017, one of the largest Internet access providers in the south of Chile suffered a massive Internet outage. We used RIPEstat to measure the effect.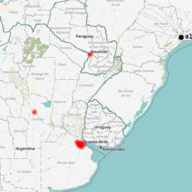 Despite the few RIPE Atlas probes available in Latin America, it is possible to obtain interesting measurements about changes in network architecture.