The RIPE NCC provides funding through sponsorship for local NOGs and has sent staff to speak or attend at a wide range of local community events in our service region. We believe that these efforts bring great value for the Internet community, as it helps the community in each country to develop in its own way while at the same time bringing a more regional or global viewpoint that can inform that local community.
---
In our role as a network coordination centre, we believe that we are ideally placed to actively support the creation of NOGs throughout our service region and to act as a resource centre for existing NOGs that want to further develop or draw on the experience and knowledge of the RIPE NCC. We can provide sponsorship, speakers, expertise and promotion for the NOGs in our service region.
NOGs in Our Service Region
A significant portion of the RIPE NCC's member and stakeholder engagement efforts are spent on helping local network operator groups (NOGs) to grow and develop.
NOGs are key component of the Internet community in the countries and regions that they serve. These operator groups range from the small to the very large and have many different set-ups, from the informal to the formal. NOGs provide an excellent opportunity for participants to come together, learn from each other's experience and establish useful business relationships. And, in most cases, they are a good way for operators to socialise and meet like-minded people in the community.
Some NOGs are set up informally and their main activity takes place on mailing lists. Most NOGs, however, meet at an organised event at least once a year and many have formal charters that set out the goals of the NOG and the scope of the meetings they hold. What all the NOGs have in common is that they are made up of people who want to see the Internet develop in their countries and who have the enthusiasm to create and maintain a forum where other people from home and abroad can come together to discuss technical issues.
Active NOGs in the RIPE NCC service region

How We Can Help Your NOG
Sponsorship
NOGs are usually free to take part in and are run by enthusiastic volunteers, so the RIPE NCC can provide a much-needed financial contribution that will help organisers to provide a better experience for participants. Examples of how the funding can be used include:
Venue hire
Allowing the NOG to have sponsored coffee breaks
Providing t-shirts or other promotional material for attendees
Paying for lanyards, badges, printed materials or other items
Funding speakers or special guests to attend
If your NOG could use sponsorship funding to help with an event you're organising, you can contact us at labs@ripe.net and we'll make the necessary arrangements.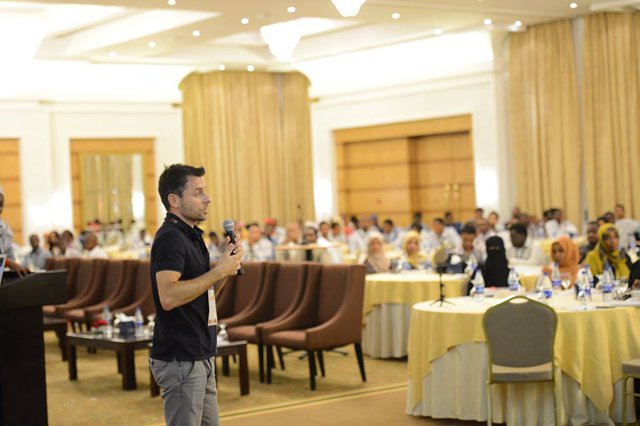 Christian Teuschel, RIPE NCC, presenting to a large NOG audience
Speakers
As a Regional Internet Registry (RIR), the RIPE NCC can provide NOGs with some excellent speakers and content that can be of great benefit to those putting together interesting agendas. The operators attending can also get insight into what an RIR can tell them about how their country is doing in terms of Internet development and what tools and services are available to them to help with their operations.
The RIPE NCC maintains an archive of presentations its staff has given at NOGs and other local and regional events. Perhaps there is something there that you think would be useful for your NOG participants to see in person?
We also have a list of RIPE NCC speakers who are available to present on a wide variety of subjects, both general and specific. Due to the work the RIPE NCC carries out, we have many people who are well-versed in subjects such as:
Internet number resources (IPv4, IPv6, ASNs)
IPv4 exhaustion
IPv6 deployment
Internet governance and the RIR system
RIPE Policy Development Process
DNS and DNSSEC
Resource Certification (RPKI)
BGP and routing
Internet tools, measurements and statistics

such as RIPE Atlas, RIPEstat and RIS

IXP tools
Community building
Internet of Things (IoT)
And most of our speakers can present on a range of these subjects, depending on what the organisers feel would be most suitable for their audience.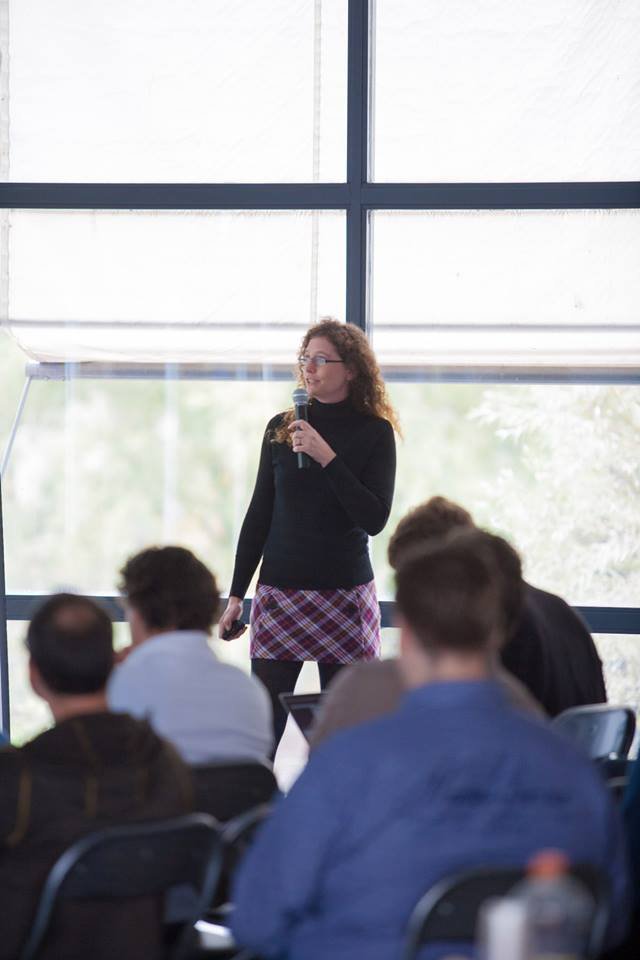 Nathalie Trenaman, IPv6 Programme Manager, RIPE NCC, presenting at NLNOG
If you would like someone from the RIPE NCC to attend and/or speak at your NOG event, please let us know and we can work together to determine who should go and what they should present to your audience. And if your NOG wants people to present in a local language, we have staff from over 50 countries and might well be able to send someone from your own country.
Expertise
The RIPE NCC itself acts as the secretariat for the RIPE community, and in that role it organises two RIPE Meetings as well as the Eurasia Network Operators Group (ENOG), Middle East Network Operators Group (MENOG) and the South-East Europe (SEE) meetings. Our experience in organising these large Internet community events, as well as our close connection with the NOGs and IXPs operating in our service region, means we have a wealth of knowledge and resources that we want to make available to NOGs.
We know that most of the people who take time to organise NOGs in their countries are volunteering their time and can benefit from the experience and expertise that the RIPE NCC has at hand. From help in building programs to tips on how to set up meetings, we are available to advise you or connect you with people in the community who can contribute to your event.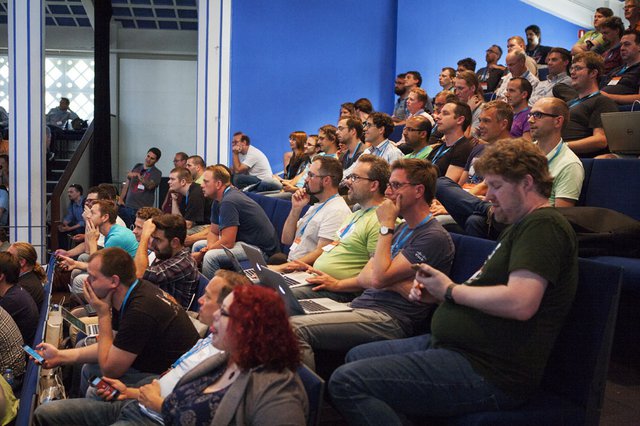 NOG meeting audience
Promotion
When starting a NOG, one of the most difficult aspects can be making sure that everyone in the local community knows about your NOG. All NOGs can benefit from promotion and letting people know that there is a local group close at hand where they can meet, learn, discuss and see entertaining talks from interesting people.
An excellent way we can help promote your NOG is through RIPE Labs – we already reach out to the technical community with blogs and articles about events we attend and interesting reports that emerge from them. We also produce country-specific articles focusing on data from a country that we can produce and publish in advance of your meetings to give useful background information to your attendees.
On RIPE Labs, we will publish stories from the NOGs in our service region so that other NOGs can benefit from their experiences and expertise, and see how other operator groups are developing and building local communities. Many of the issues they face will be very similar and many of them will address those issues in very different ways – in all cases, there will be useful information on ways to help you build and develop your own NOG.
If you would like to provide a piece for RIPE Labs on your experiences developing your NOG or even on a specific meeting you've organised, we are more than happy to help you do that and give your NOG some wider attention.
Conclusion
The RIPE NCC recognises the value that NOGs bring to local technical communities and to the wider Internet community, so supporting the creation and development of these operator groups is a key part of our engagement strategy.
Our next step is getting input from NOGs who have experience in building local communities, organising events tailored to those communities and who can provide advice to new NOGs to help them become established.
We hope these NOG pages on RIPE Labs with information on upcoming events, a map of NOGs in our service region and links to relevant articles will prove to be a useful resource. We also hope you will get in touch with us is you need support in any way to help build your NOG, whatever form it takes. If you think there is more we can do with the NOG pages on RIPE Labs, or there are any NOG-related issues you'd like to discuss with us, please let us know by email or in the comments below.