RIPE 87 is getting closer and preparations are already in full swing. In this update, the RIPE Chair Team reports on the various activities happening this month in the RIPE community ahead of the meeting, ongoing NRO NC elections, recent industry events, and more.
---
RIPE 87 Meeting
Registration for RIPE 87 is open and discounted room rates are still available until 31 October. You can see more details in this recent announcement. The programme committee received many good submissions and already selected a good number of talks for the Plenary (see the website). The call for presentations is still open until 23 October. If you want to present during a Working Group (WG) session, you can contact the WG chairs directly.
Please note that we made some changes to the meeting plan. This is to allow enough time for the RIPE NCC General Meeting (including the RIPE NCC Services WG) and at the same time reinstall 90 minutes slots for each working group.
RIPE 87 Community Plenary - call for topics
If there are any topics you would like to discuss during the RIPE 87 Community Plenary, please leave a comment below or send a mail to chair at ripe dot net.
Call for volunteers for RIPE Code of Conduct Team
We have a RIPE Code of Conduct team in place that is operational since the last RIPE meeting in May. We are always looking for volunteers to join this great team. Please contact us if you are interested or if you have any questions.
Selecting new RIPE WG chairs
Please note that a number of Working Groups (WG) are looking for new chairs:
Open Source WG (see announcement)
RIPE NCC Services WG (see announcement)
The Address Policy WG is not immediately looking for a new co-chair, but is encouraging anyone considering joining the team to contact the remaining WG co-chairs to discuss what is involved.
Selections will take place during RIPE 87. Please don't hesitate to contact the current WG chairs if you are interested or if you have any questions.
RIPE NCC Staff participation in RIPE
We declared consensus on the document describing the main principles for RIPE NCC staff participation in the RIPE community. This document will be published as a RIPE document shortly.
NRO NC elections
We issued a Last Call for the NRO NC Elections document with a deadline of 25 October.
Please note that the call for nominations to fill two seats on the NRO NC is currently open. You can still nominate candidates until 30 October (see announcement).
RIPE Policy discussions
Policy proposal 2023-03, "Voluntary Transfer Lock," is now in Last Call (Concluding Phase) in the RIPE NCC Services WG.
The Discussion Phase for proposal 2023-04, "Add AGGREGATED-BY-LIR status for IPv4 PA assignments" ended.
You can find more information about current policy proposals on the RIPE website.
Industry events
NLIGF
The NL IGF organised an event with the topic 'Future-Proof Internet Governance: The Power of Multistakeholder Collaboration'. Members of the Dutch government who represent the country in the ICANN Government Advisory Council and at the Internet Governance Forum were gathering input from various community groups in preparation of the Global IGF in Kyoto this month.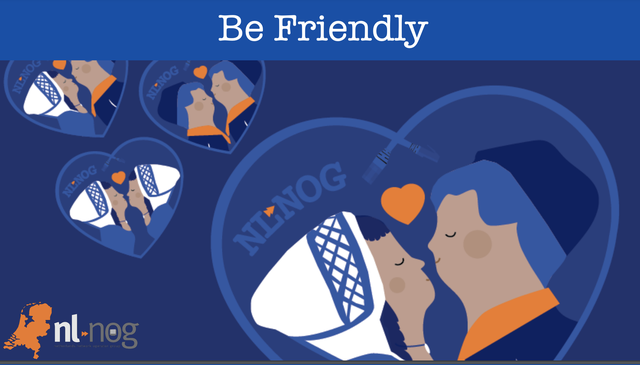 NLNOG
On 26 September I attended the NLNOG 2023 Day. The Dutch Network operators group is a vibrant group and put together an interesting programme with topics ranging from "BGP Error Handling" to "Autism and working in the IT Industry".
AF* Day at the AIS
I was honoured to receive an invitation to present a goodwill message as introduction for the AF* meeting on 27 September that took place during the African Internet Summit in South Africa. Unfortunately I could not participate in person, but luckily I was able to follow the discussions during the day remotely (you can watch the recording online). It was good to hear that many people called for increased collaboration, especially in the effort to re-install the governance of Afrinic.

Roundtable meeting Germany
I was also invited to speak at a Roundtable meeting in Germany that brought together representatives from the German Ministry for Digital and Transport (BMDV), members of the parliament and members of the Internet community such as ICANN, ISOC, Youth IGF, DENIC and many others. It was agreed to re-install a regular dialogue prior to ICANN and IGF events to discuss the best approach when addressing issues related to the Internet infrastructure.
RIPE NCC Executive Board Meeting
On 6 October, I participated in the RIPE NCC EB Meeting #168 and updated the Board members about ongoing activities in the RIPE community.
Upcoming events
Over the next few weeks and months, I am planning to attend the following events: