The RIPE Atlas Interface Hackathon is an opportunity to work together with RIPE Atlas developers and other enthusiastic coders and hackers. The hackathon will take place from 21-22 May in Copenhagen ahead of the RIPE 72 Meeting. Find out how you can take part!
---
Introduction
Hackathons are a great way to bring RIPE Atlas developers and users together to work on creative solutions that benefit the entire Internet community. You'll also have the chance to meet others in your field, and exchange knowledge and experience.
If you're a front-end developer, UI designer, hacker, network operator or otherwise enthusiastic coder , we're looking for you!
Join us from 21-22 May in Copenhagen for the RIPE Atlas Interface Hackathon!
The hackathon will take place the weekend before the RIPE 72 Meeting, which makes it the perfect opportunity to get together before the meeting starts for some coding fun - and provides a chance to talk about your results with others throughout the week. 
Focus on Different Interfaces
Together, we want to use RIPE Atlas data to develop creative new interfaces that make it easier and more interesting for RIPE Atlas users to interact with the system.
This could include any of the following:
Dashboards
Alerts and plug-ins for existing monitoring systems
Novel graphical user interfaces (GUIs)
Improvements to the command-line interface (CLI) toolset
Better algorithmic analysis of data patterns
Something only you can think of!

Example of an alternative interface to query RIPE Atlas data, developed at the RIPE Atlas Tools Hackathon
Details
Date: 21-22 May 2016
Time: Saturday: 9:00-19:00, Sunday: 9:00-21:00 (including social event)
Location: Tivoli Hotel & Congress Center, Copenhagen, Denmark
At the end of the two-day event, we aim to have completed interfaces or advanced prototypes. All this work will culminate in short presentations to the jury on Sunday afternoon. Food and drinks will be provided throughout the weekend.
All source code developed during the hackathon will be publicly licensed and available on GitHub, and available for the entire community to use.
Participants will receive the usual swag: t-shirts, stickers and a few surprises. The winning team's work will be presented at the MAT (Measurements, Analysis and Tools) Working Group session during the RIPE 72 Meeting.
Some funding is available to help cover the cost of travel and accommodation for successful applicants. The eligibility criteria and all other information is available on the RIPE Atlas website .
For any questions, please contact us at mcb@ripe.net  
Apply
Interested in participating? Apply today! It only takes a few minutes.
The deadline for applications is  23 March 2016 . A jury will review the applications and will make final selections about successful participants. All applicants will be informed about their application status by  30 March . 
Please help us spread the word to anyone else you know who might be interested.
Previous Hackathon Results
This will be the third RIPE Atlas hackathon and will focus specifically on interfaces. You can check out what the previous participating teams came up with in these RIPE Labs articles: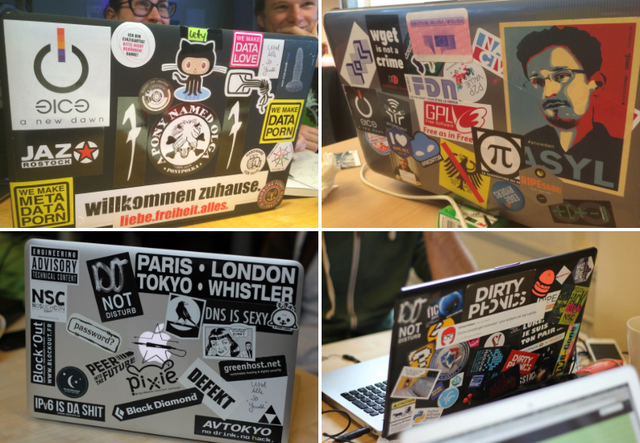 About RIPE Atlas
RIPE Atlas is a global network of thousands of volunteers around the globe who host probes that measure Internet connectivity and reachability, providing an unprecedented understanding of the state of the Internet in real time. The entire Internet community can access the data collected by the network, as well as Internet maps, tools and visualisations based on the aggregated results. Network operators can also use RIPE Atlas data to monitor their own servers or troubleshoot issues within their own networks. Tools for analysing measurement data is shared on GitHub , and the measurement source code is open and available to everyone. RIPE Atlas is coordinated by the RIPE NCC.
Sponsor
Comcast  Cable , our hackathon sponsor,  is one of the U.S.'s largest high-speed Internet, video, and phone providers to residential customers under the Xfinity brand. Comcast's Innovation Fund provides grants for novel technical research as well as development of open source software, and in 2016 is focusing more investment in Internet measurement. Comcast has supported the distribution of hundreds of RIPE Atlas probes in a wide range of networks in North America and hosts two U.S.-based RIPE Atlas anchors. Comcast also sponsors other events that are run "for the good of the Internet", such as IETF meetings and the North America Operators' Group (NANOG). The RIPE NCC is grateful for their generous support of the RIPE Atlas hackathon.
About the Organisers
The RIPE NCC is one of five Regional Internet Registries (RIRs) that support the global operation of the Internet. The RIPE NCC is an independent, not-for-profit organisation responsible for distributing and administering Internet number resources for more than 13,000 members in Europe, the Middle East, and parts of Central Asia. We support the global Internet community by providing data, expertise and a neutral platform for the exchange of ideas.