The Global NOG Alliance is actively working to help keep the Ukrainian Internet connected. On 13 April, they delivered their first shipment of vital hardware into the country. I caught up with the team to talk about how the first delivery went, how this got started, and what's coming next.
---
On 16 March, the Global NOG Alliance put out a call to the RIPE mailing list asking people to help Keep Ukraine Connected by donating hardware that could be used to rebuild the country's Internet infrastructure. Just a few weeks later, having collected close to two tonnes of equipment, they personally delivered the first van-load of goods into the country.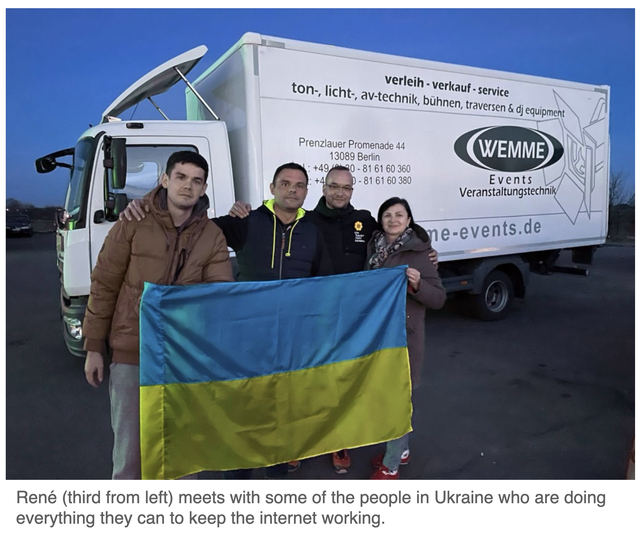 A few days ago, René Fichtmüller, Sander Steffann, and Jan Žorž - the core team behind the project - kindly took some time out of their busy schedule to talk to me about how all this has been going so far and what they have planned for the coming weeks and months. You can listen along to our conversation on the RIPE Labs podcast (above), or watch the video (below).
I should note that, as well as those talking in the interview, there are also others who have played an important role in making all this happen. In particular, as you'll hear, there are a number of shout-outs to Corinne Prichard, also a member of the Global NOG Alliance, who has been helping to drive the initiative. And the 'Nathalie' you hear the guys refer to, who helped the team overcome some of the massive organisational hurdles they faced, is our very own Nathalie Trenaman from the RIPE NCC.
---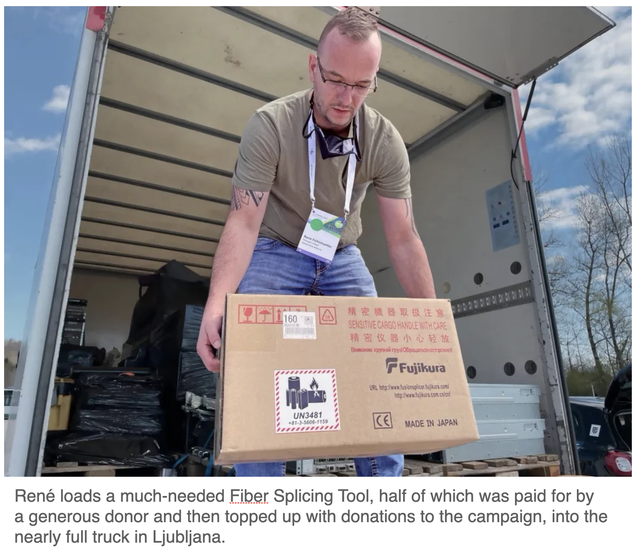 How you can help
You can get all the information you need on how to donate to the Keep Ukraine Connected initiative on their website. At the bottom of that page you'll see a full list of the equipment currently being requested by people and organisations in Ukraine.
You'll also find a link there to the Keep Ukraine Connected backend which can be lets people add requests, see what's been donated so far, or claim needed equipment.
---
The RIPE NCC is not liable for the views and perspectives expressed by speakers in the RIPE Labs podcast. This podcast is brought to you via third party hosting platform Acast. Check out acast.com/privacy for privacy and opt-out information.