The RIPE Labs Article competition panel met early this week to choose a winner. Read on to find out who'll be joining us this May at RIPE 84 in Berlin.
---
The first RIPE Labs Article Competition was a bit of an experiment. The idea was to give experts who have interesting things to say about the state of the Internet, but who might not have thought to publish on RIPE Labs in the past, a good reason to send us their articles. As a reward, we decided to offer the author of our favourite article a free trip to join us at RIPE 84 in Berlin.
The competition launched on 15 February and, by end of day on 25 March, ten articles had been submitted by a mix of new and veteran RIPE Labs authors on a range of interesting topics. You can see all those entries on the RIPE Labs Article Competition page.
So who won?!
Before I announce the winner, I want to say a big thank you to Mirjam Kühne (RIPE Chair) and George Michaelson (APNIC) who kindly agreed to join me on the competition panel. After taking a week to read everything through, the three of us met early Monday morning to pick a winner and two runners up.
First prize
It gives me great pleasure to announce that we have awarded Pavlos Sermpezis first prize for his article on Bias in Internet Measurement Infrastructure.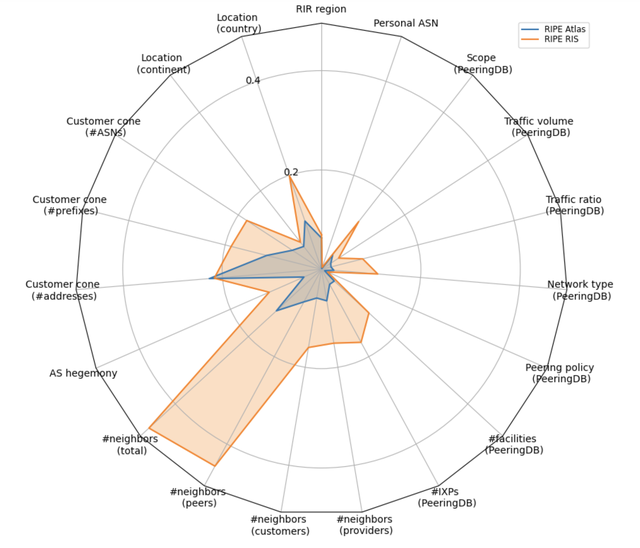 The piece gives an engaging explanation of what bias amounts to in the context of Internet measurement infrastructure. It shows how such bias can be quantified, gives an analysis based on several existing measurement platforms, and finishes by introducing the AI4NetMon project aimed at further analysing and mitigating worst effects.
The article as a whole really hit the criteria we had in place for selecting a winner. Not only was the treatment of the main topic very clear and well delivered, but we also felt that providing this kind of clarity on this particular topic has real value for wider Internet-related research. Indeed, the work being done here touches on a lot of the work that we cover on RIPE Labs, and it's going to be very interesting to see how the research project proceeds.
Congratulations again to Pavlos - we're very much looking forward to welcoming you to RIPE 84 next month!
Runners up
Two runner up prizes went to Stéphane Bortzmeyer for his article about Internet Network Shutdowns in Russia and Christer Weinigel who wrote on Implementing Network Time Security at the Hardware Level.
Stéphane's was one of three articles submitted that touched on questions the Internet community has been struggling since the start of the war in Ukraine. While the other two of these articles (from Farzaneh Badiei and Alexander Isavnin) were also both excellent, we felt that the analysis Stéphane offered here was particularly valuable, providing a much needed technical perspective on the feasibility of calls to shut down networks in Russia. An insightful, important piece of work.
Christer's article was about securing time on the Internet. More fully, it looked at the work Netnod has been doing to add a vital layer of security to Network Time Protocol (NTP) services. Christer had already sold us on the importance of following best practices for connecting to NTP servers in a brilliant article from last year. But here he gets into the interesting technical challenges of securing a protocol that was designed without any thought for security issues way back in 1985. The panel really enjoyed this and we also liked that the source code for the hardware implementation is openly shared here.
Last Thoughts
I reckon our first go at holding a RIPE Labs competition has been a success and, personally, I've really enjoyed the whole process. I'm particularly glad to have been able to connect with five new RIPE Labs authors, especially since getting new people to engage with the rest of the community via RIPE Labs was a big part of what I'd hoped to achieve here.
What's more, I'm proud to have each and every one of the articles you see on the competition page published on RIPE Labs. Even among those that were not picked for prizes, there are a few in particular that I'd rank up there with the best work we've published to date. Thank you to everyone who took part!
If you didn't get chance to enter the competition this time, don't worry, you haven't missed out. Our plan is to run the competition again ahead of RIPE 85. Look out for more news on this in the summer!