Looking back at 2021, we can see a lot of much-welcome focus on Environmental Sustainability in RIPE-adjacent communities. Here we cover a select set of relevant publications along with recommendations on how to bring these topics closer to the RIPE community in 2022.
---
Environmental sustainability has been a prominent topic in the Internet industry in 2021. With energy consumption, e-waste, and the overall carbon footprint of the ICT sector growing, regulators are demanding greater transparency on the impact of ICT on the environment, and Green Tech is becoming more popular as a business proposition.
Since commercial, ecological and legislative issues can impact the operations of RIPE community members and the how the RIPE NCC is run, I am interested in brining these topics to the attention of the RIPE community.
In this article, I look back at 2021 to highlight events and publications focused on Green Technology in the adjacent communities.
GreenTech Events Every Month!
2021 started with a January review of the Chaos Computer Club (CCC) Congress that had taken place in December 2020. You can find the links to multiple talks about climate and tech in this RIPE Labs article.
In February, I took part in a webinar "Urban Environmental Justice & Green Gentrification" with Dr. Panagiota Kotsila and Prof. Dr. Isabelle Anguelovski. These researchers focused on the academic topics and multidisciplinary approach, and I am hoping to connect them to the RIPE Community through the RACI programme.
SCION, one of the new groups joining RIPE community, presented their suggestions to curb fossil fuels emissions at WeForum in March.
In April, Mirjam Kühne participated in the SDIA event "On the Road to Sustainable Digital Infrastructure", which she talks about more in her RIPE Chair Team report from that same month
Gergana Petrova covered these two events in June: EuroDIG & RightsCon! On the first day of EuroDIG, "How to Green ICT?" was a hot topic. During RightsCon, sustainability reporting and environmental impact topics have been combined with other social factors of the tech industry.
Mirjam Kühne took part in the seminar "Towards Climate-Friendly Internet Research" in July, a two-day event exploring questions around how to make Internet research and Internet-related events more climate friendly.
Michael Oghia published multiple articles on RIPE Labs about Sustainable Digital Infrastructure Alliance (SDIA). Open Data Hub was announced in August collecting and sharing data about:
"...emissions, energy consumption, electronic waste, resource consumption, pollution, the embedded carbon of server hardware, server/data center idle (SIC/DIC) coefficients and carbon dioxide equivalent (CO2eq) calculations for data center operators, IXP managers, IT hardware providers, fibre- and network operators, consumers, regulators, researchers..."
The topic of a South Eastern Europe Dialogues for Internet Governance (SEEDIG 7) in September was "Sustainable Future" where panelists were talking about "Twinning Green and Digital". This was the most interesting event of the year - but I might be biased here, since I was a moderator.
In October, I was reading about the "Gathering for a Sustainable Internet, by Fieke Jansen. The event, organised by the Green Web Foundation, "convened around digital rights, climate justice, and open/green technology practitioners thinking at a 'network level' about these challenges, over two half-day sessions". In 2022, they are taking part in many interesting projects, for example, in "Digital Sustainability Forum" by the Institute for European Environmental Policy.
Many papers dealt with sustainability at this top-tier academic event: the ACM's Workshop on Hot Topics in Networks, that happened online in November; for example: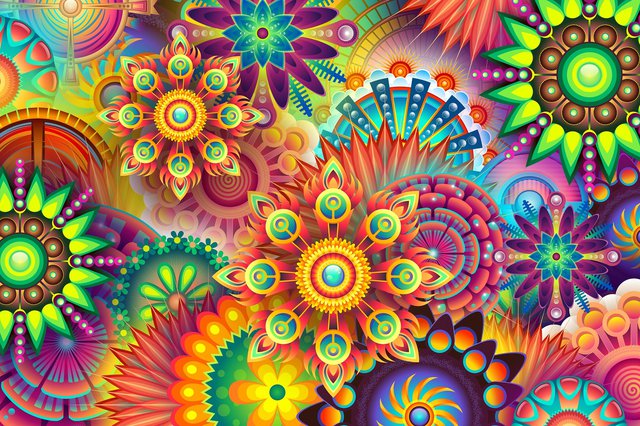 "Redesigning Data Centers for Renewable Energy", "TerraWatt: Sustaining Sustainable Computing of Containers in Containers", "Enabling Sustainable Clouds: The Case for Virtualizing the Energy System", etc
In December, two important Internet Governance events covered the topics of this article: ITU's Green Standards Week and the IGF. Again, Gergana talked about it in her live-blog. Environmental sustainability was one of the six topic categories. You can find the notes about sessions within this topic here.
Conclusions
The need for greater focus on the topic of environmental sustainability has been thrown into stark relief by such events as COP26 and proposals embodied in the European Green Deal.
We are calling for cooperation between academic researchers, equipment manufacturers, network operators and others who are in a position to provide verifiable insights into the Internet's environmental impact. We need your input to inform research and development trajectories so as to reduce the environmental impact of Internet infrastructure. It is vital that the RIPE community see this as an opportunity – to provide greener services and to be more sustainable overall (for the sake of customers and the planet).
If you are new to RIPE community - join us at RIPE84 (May, Berlin and online); if you are an experienced network engineer with passion for teaching and outreach - join the other communities listed in this article and share your knowledge. The world needs our combined strengths if we are to come up with creative solutions on time!