The eighth RIPE NCC hackathon takes on the Quantum Internet! The hackathon will be held during the weekend before RIPE 77 in Amsterdam, and is co-organised by QuTech and TU Delft, along with the RIPE NCC. We're bringing together network operators, quantum networking researchers, students, hackers, software developers and artists, to imagine and build the tools for the future Internet.
---
Update, July 2019: 
We are organising a new event: Pan-European Quantum Internet Hackathon, 5-6. November 2019: apply here!
UPDATE, November 2018 :
A report from this event  is available to read here.
Summary: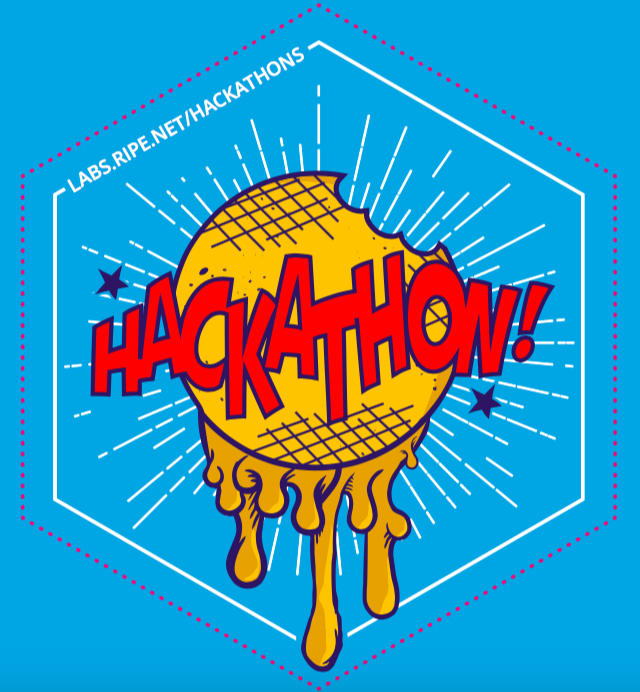 Introduction
Hackathons provide great opportunities for participants: you can contribute to developing new software or tools, meet others in your field, and exchange knowledge and experience with people other than your everyday colleagues. 
Quantum Internet and the RIPE Community 
For this hackathon, the RIPE NCC is cooperating with QuTech, in order to bring together those working on future technologies like quantum networking and those from the traditional networking or RIPE communities.   
Introduction to the Quantum Internet 
How can networking protocols be adjusted, or which tools need to be re-written, in order to enable Quantum Internet? This question is particularly interesting for the RIPE community in general.
The goal of the quantum Internet is to enable transmission of quantum bits (qubits) between any two points on earth in order to solve problems that are classically intractable. Qubits are very different from classical bits in that they can be "0" and "1" at the same time, and cannot be copied.
Currently, it is possible to make a transmission over 100 km, and run a single application known as 'quantum key distribution'. The next challenge is to go long distance, and to connect small quantum processors to enable a larger range of applications.
The long-term ambition of the European Quantum Internet Alliance is to build a Quantum Internet that enables quantum communication applications between any two points on Earth.
Like the Internet we know today, the future Quantum Internet will consist of the following subsystems: quantum repeaters, end nodes, infrastructure technology, control and applications. 
If you want to learn more about Quantum Internet, you can start by reading this RIPE Labs article.  
Combine the hackathon with participating in the RIPE Meeting    
For those who are interested, do consider staying on after the hackathon to join in the RIPE meeting. RIPE 77 takes place from 15-19 October, in Hotel Okura in Amsterdam. For more details, take a look at:
A RIPE Meeting is a five-day event where Internet Service Providers (ISPs), network operators and other interested parties gather to discuss issues of interest to the Internet community. The topics discussed include BGP routing, IPv6, DNS, security, IoT, Internet Governance, measurements, FLOSS tools and more. There are multiple ticket options including week tickets (€ 350), day tickets (€ 125) and student tickets (€ 50). Remote participation is also possible. You can watch the live webcast, ask questions over IRC and web-chat, read live  transcripts, and also present via video-conferencing.
The RIPE Community is dedicated to inclusion and diversity, and we offer various levels of funding and other support to attend RIPE Meetings including:
RACI funding for academics and researchers to present their Internet-related research
RIPE fellowships for those working in relevant fields from the RIPE NCC service region
On-site childcare for parents to have the opportunity to fully participate in the RIPE Meeting
Potential Projects 
During this hackathon we will design and develop tools to monitor and visualise behaviour of a quantum network: think, for example, about a "quantum ping"!
Quantum networks are still in development, with the a demo network planned to connect quantum processors in four cities in the Netherlands - and a bit earlier in the lab! Nevertheless, you can already explore, develop and gain insights into quantum networking by using QuTech's freely available Quantum Internet simulator: SimulaQron .
SimulaQron can turn a network of classical computers into a simulated network of quantum computers that can exchange qubits and create quantum entanglement, a special feature of two qubits, amongst them:
Develop libraries to simplify the execution of common tasks such as teleporting a qubit.
Develop visualisation and/or monitoring tools for the communication in a quantum network.
No previous knowledge of quantum networking is needed. We will make basic code snippets available to you, and part of QuTech's team will be there to guide you along: we bring the quantum, you bring your programming and networking expertise! 
However, the following resources may be useful to you to prepare for the hackathon:
Participants
We are specifically looking for:
Network operators who can give feedback about networking essentials to be reused for Quantum Internet 
Developers familiar with Python, JavaScript, Rust, Go, etc.
UX and UI experts, graphic designers
Researchers in the field of Internet measurements or networking in general 
Students, hackers, and science-fiction lovers who want to help make their fantasies come true! 
Code of Conduct
Since 2014, RIPE NCC has organised hackathons to share the breadth of experience, diversity of views, and have an open, respectful exchange of ideas – values that we want all of our event attendees to uphold.
Please treat each other with tolerance and respect. Free speech and an open exchange of ideas are encouraged and celebrated. Demeaning, intimidating or harming anyone at the meeting is wrong. We are especially sensitive to behaviour that offends based on gender, sexual orientation, religion, race or ethnic origin, or other perceived social, cultural, or personal differences.
If you experience or witness behaviour that violates this Code of Conduct, please report this to 
hackathon organisers/facilitators. All reports will be handled confidentially.
Please be aware that attendees violating the Code of Conduct may be asked to leave the event and other actions may be taken as deemed necessary.
Please see more details about RIPE Meetings Code of Conduct.
Apply to participate in the Quantum Internet Hackathon
Interested in participating? Apply today! It will only take you a few minutes.
Apply now for the Quantum Internet Hackathon
Please also help us spread the word to other developers and network operators who might be interested in participating.
(Partial) Travel Grants
Travel funding of up to € 500 per person will be available to two participants to ensure that the hackathon is accessible to a diverse range of participants.
In order to be eligible for the travel grant, please make sure your application is submitted before 20 August, and that your request for travel funding is justified. The jury will make the final decision regarding awarding the travel grants, and preference will be given to applicants from 'least developed countries', those working for not-for-profit organisations and those who have previously contributed to free and open-source software projects.
Applicants will be told whether they qualify for funding when they are informed of their application status on 24 August 2018. 
Venue and Travel
The organisers are NOT going to book any travel or accommodation for the participants. However, food and drinks will be provided throughout the event.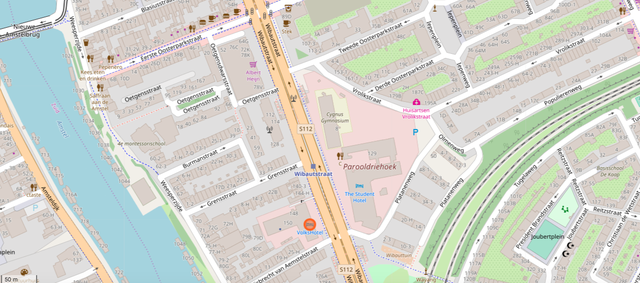 Please be aware that Amsterdam is a popular tourist destination, so accommodation might be difficult to find.
Public transport is very efficient, though, so staying further away from the city centre can be a good option. Hackathon venue - Volkshotel - is directly accessible by three metro lines (51, 53, 54).  
If you need help in getting visa, we might be able to offer assistance and an invitation letter - please state this in your application. 
Important Dates and Deadlines
20 August 2018: Application deadline for participants requesting a travel grant
24 August 2018: Funding results announced
11 September 2018: Final deadline for applications
15 September 2018: Final list of participants published
1 October 2018: Introductory webinar for hackathon participants
13-14 October 2018: Quantum Internet Hackathon in Amsterdam
15-19 October 2018: RIPE 77 Meeting in Amsterdam
11 November 2018: Results published as an article on RIPE Labs

Hackathon Format
Before the event
Applicants can use the discussion mailing list, EtherPad and IRC to help plan collaborations. The RIPE NCC will also organise an introductory webinar to the available data sets, tools and proposed projects, for the participants a week or two before the event.
To find out more about previous RIPE NCC hackathons, you can read about the first six awesome hackathons, or check our repository of all relevant articles at labs.ripe.net/hackathons.  
During the event
Participants will be grouped into small teams, with each team focusing on a chosen project. All source code developed during the hackathon will be publicly licensed and available on GitHub, and accessible for the entire community to use. A variety of goodies will be provided for participating, including credits for RIPE Atlas, and the most interesting results will be promoted during RIPE 77. And of course, food and drinks will be provided throughout the event.
At the end of the Hackathon
Since we want to focus on collaboration and not on competition, there will be no winner and no single prize. We will celebrate all achievements during the closing party on Sunday evening.  
Organising Committee
Stephanie Wehner, Professor in Quantum Software and Theory, QuTech
Axel Dahlberg, TU Delft 
Melchior Aelmans, Juniper Networks 
Vesna Manojlovic, Community Builder, RIPE NCC  
About the Organisers
The RIPE NCC is one of five Regional Internet Registries (RIRs) that support the global operation of the Internet. The RIPE NCC is an independent, not-for-profit organisation responsible for distributing and administering Internet number resources for members in Europe, the Middle East and parts of Central Asia. We support the global Internet community by providing data, expertise and a neutral platform for the exchange of ideas.
The goal of Quantum Internet Alliance  is to develop a Blueprint for a pan-European entanglement-based Quantum Internet, by developing, integrating and demonstrating all the functional hardware and software subsystems.
QuTech is an advanced research center for quantum computing and quantum internet, a collaboration founded by Delft University of Technology and research institute TNO. 
 Sponsors 

 Juniper Networks simplifies the complexities of networking with products, solutions and services in the cloud era to transform the way we connect, work and live. We remove the traditional constraints of networking to enable our customers and partners to deliver automated, scalable and secure networks that connect the world. 
Looking for additional sponsors 
Each of the previous RIPE NCC hackathons has been supported by one or more sponsors. Sponsors help financially, logistically, and by demonstrating their support for Free and Open Source Software (FLOSS) tools development. As a sponsor, you will be promoted during the event, and in all of our communications (announcements, blogs posts, social media); and you will have that warm, fuzzy glow of supporting a community effort! 
We are looking for financial support ranging from € 2,000 to € 20,000. We will spend your funds on hiring the location, providing food and drinks to the participants, providing partial travel grants to encourage participant diversity, T-shirts, good coffee, and a closing celebration (dinner and drinks). We prefer to NOT give material or financial prizes to participants, since this event focuses on collaboration, and not competition. 

Previous hackathon sponsors include Comcast, Facebook, Akamai, ISOC, Euro-IX, DENIC, Afilias, ThousandEyes and Farsight Security.
Please contact labs@ripe.net if you are interested in sponsoring the hackathon.