The tenth RIPE NCC hackathon took on the Internet of Things (IoT). Over two days, community members experimented with possible IoT solutions.
---
How it all started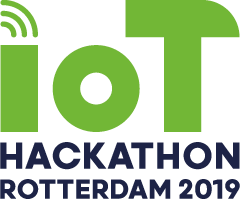 At RIPE 78, we sent out a survey on RIPE Labs, asking what topics people would like to have a hackathon on. IoT was one of the favourites and coupled with the support of an enthusiastic organising committee, made it an easy choice.
The topic itself is admittedly very broad and we deliberately didn't narrow the scope further, leaving participants free to come up with their own projects. We wanted to bring community members together and build useful IoT solutions that will benefit the wider Internet community.
We had several IoT experts who volunteered to help us organise the event:
Constanze Dietrich, Lexta Consultants Group
Sandoche Balakrichenan, IoT-WG co-chair
Jim Reid, IoT-WG co-chair
Matthias Wählisch, Freie Universität Berlin and RIOT
And people from the RIPE NCC:
Mirjam Kühne
Vesna Manojlovic
Participants of the IoT Hackathon Rotterdam 2019
And so, we picked a date and met remotely for four months to make it happen! We thought it would be a good opportunity to combine the hackathon with RIPE 79 and present the results at the next IoT Working Group.
We opened the applications to front-end developers, back-end developers, UX designers and everyone who is passionate (or skeptical) about IoT. To inspire people to attend, Constanze, one of the jury members, even wrote a poem.
We received many applications and shortlisted applicants based on their motivation - ensuring we have a good mix of people from varied backgrounds.
What happened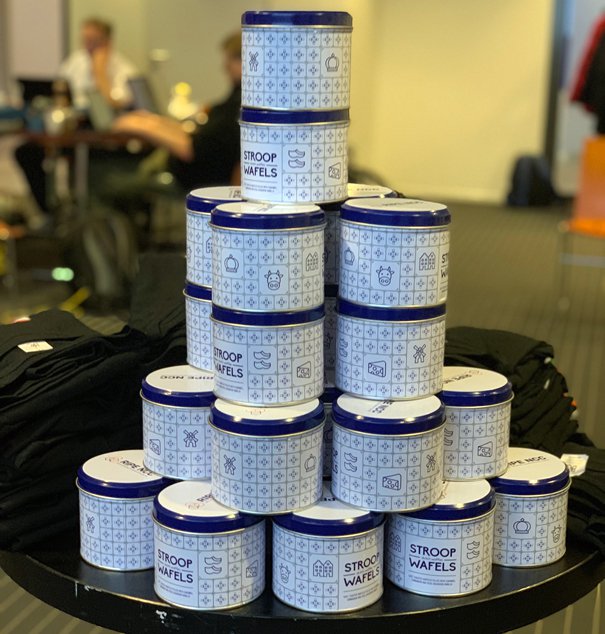 On the rainy weekend of 12-13 October, we kicked off the IoT hackathon at the Postillion Convention Centre WTC in Rotterdam. Both days kicked off with strong coffee, hackathon t-shirts and many tins of Dutch 'stroopwafels', which have become a part of the RIPE NCC hackathon tradition.
Before the hackathon, we asked participants to suggest projects that they would like to work on. We received 22 proposals (!) ranging from merging RIPE Atlas with Klimerko, a monitoring air quality device, to creating a tool that easily monitors malicious traffic inside a local network (behind the NAT).
We discussed all the ideas on the first morning. It was great to see how quickly the participants and the individual ideas ended being grouped naturally into four projects. Each project was later assessed by our jury. The projects were (click on the names to see more details):
Conclusion and Next Steps
At the end of the hackathon the projects were awarded based on their efforts and contribution.
The jury decided not to select one winning team but to award each team for their specific skills and effort:
Best Interdisciplancy Work - Team PRAVAG
Most Technology Layers - Aethernauts
Most Post-Apocalyptic Project - Survival Layer
Most Complete Project - Maria
The winning teams were awarded with RIPE Atlas credits, free tickets to the The Things Conference and the opportunity to attend RIPE 80 for free and present their follow-up work. Most importantly, they were awarded with chocolates!
To celebrate two successful days of IoT hacking, we took a water taxi to the local Hackerspace, PixelBar. In case you haven't heard of them, hackerspaces are places around the world that allow people to tinker in technology and to work on projects, connect with communities and learn from each other.
We want to thank all our participants for attending, as well as the organising team and jury. The materials used during the IoT Hackathon can be found on GitHub.
If you would like to take part in one of our next hackathons, keep an eye on RIPE Labs.
Additional Resources
Documentary – "Smart City. In search of the Smart Citizen"