Since RIPE 68 in Warsaw, the RIPE NCC has developed and released new features for RIPE Atlas. We would like to inform the community of what we've been working on and how you can benefit from the RIPE Atlas service.
---
Current Status
Over 6,400 RIPE Atlas probes are up and running!
More than 6,200 active RIPE Atlas probe hosts logged into RIPE Atlas in the last month
There are 69 RIPE Atlas anchors online, with 12 added since RIPE 68
Over 5,400 measurements are performed daily
New Features and Improvements
We've implemented a number of new features to RIPE Atlas to better benefit our users:
You can now create and apply custom tags to probes. While these can't be used in terms of measurements yet (i.e. you can't perform measurements on a group of probes with the same tag), this opens a number of possibilities for the future.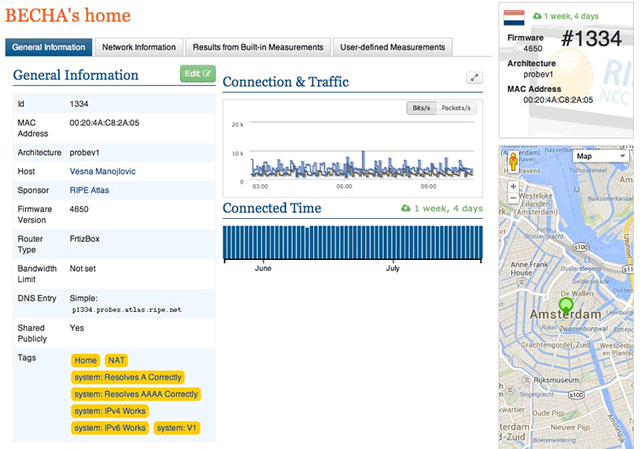 Figure 1: You can see the tags at the bottom left of the image, highlighted in yellow
In May, we introduced Sagan to RIPE Atlas . This is a Python module that enables you to parse RIPE Atlas measurement results.
In April, the updated DNS Monitoring Service (DNSMON), which is integrated within RIPE Atlas, was made publicly available .
When RIPE Atlas credits are transferred from one user to another, an email confirming the transfer is now sent to both parties.
The graphs on the network coverage page now show the number of probes and number of users separately so that the information is displayed in a clearer manner.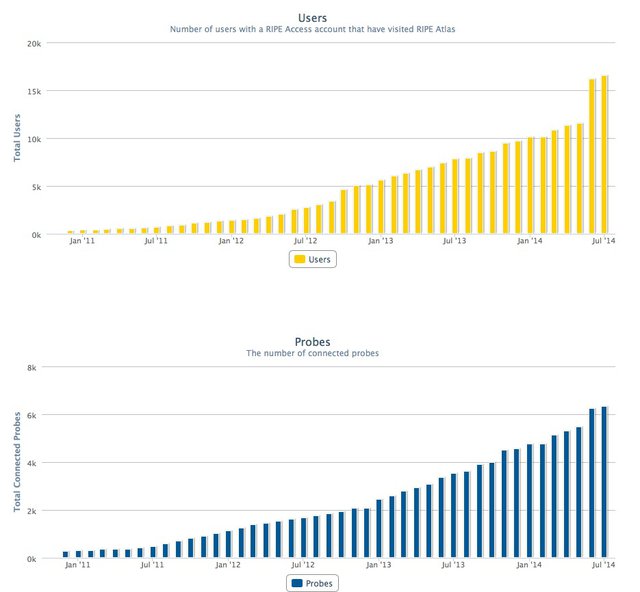 Figure 2: The number of RIPE Atlas probes and number of RIPE Atlas users are now displayed in two separate graphs
To help make your RIPE NCC Access account secure, we've also implemented s ingle-sign-on two-factor-authentication . This feature can easily be enabled using the yellow box that is displayed on your left when you log into RIPE NCC Access.
We introduced changes to distribution model for RIPE Atlas probes and we are still counting on the help of ambassadors to increase the topological coverage of probes
The statistics of deployed probes displayed on the country maps have been updated. The maps are now consistent, more detailed, and synchronise with the " Percentage of probes per country " map and RIPEstat.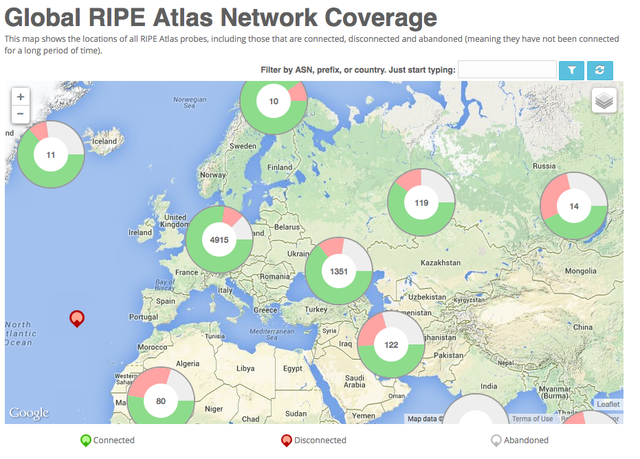 Figure 3: Improved visualisation on the RIPE Atlas global map of probe coverage
Visualisation of groups of probes has also been improved and you can see probe statistics per specific country: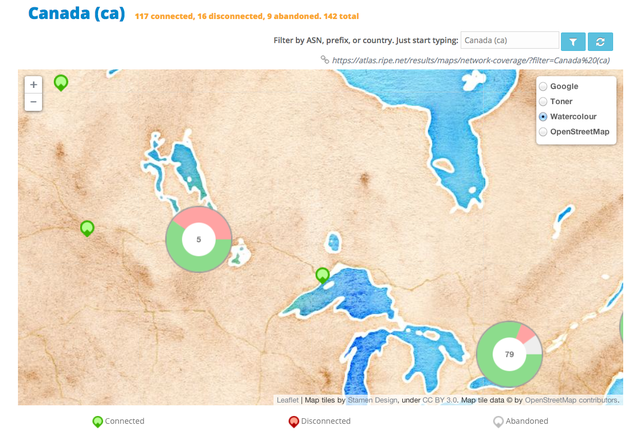 Figure 4: Here, you can see the probe statistics for Canada.
We added the "welcome credits" feature. When a new probe host activates (plugs in and registers) their probe, they receive 50.000 bonus credits, provided the probe is public. This enables them to start with customised measurements immediately, instead of having to wait for a few days until their probe has "earned" credits.
Community Update
During RIPE 68 , there were five talks/tutorials by RIPE NCC staff
 about RIPE Atlas and six talks from external parties that referenced RIPE Atlas. We were delighted to see so much support from the community throughout the meeting, with six new applications for RIPE Atlas anchors and fifteen new RIPE Atlas ambassadors.
RIPE NCC employees made many presentations about RIPE Atlas:
Willen Toorop, NLnet Labs, presented " Measuring DNSSEC Validation Deployment with RIPE Atlas ", research conducted by himself and Nicolas Canceill, OS3 at the University of Amsterdam, at ICANN 50.
RIPE Atlas was also featured in a number of publications and articles:
There was a lot of new software contributed to RIPE Atlas analyses.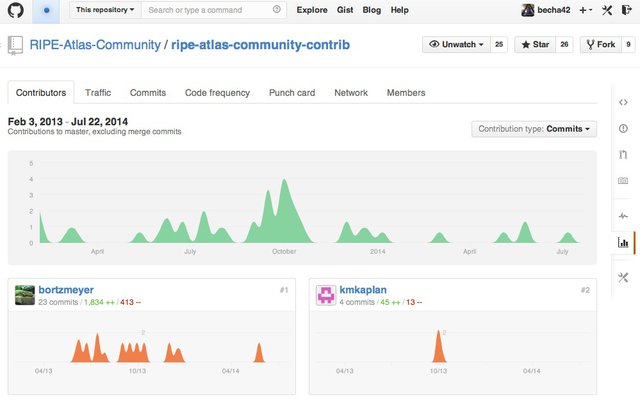 Figure 5: RIPE Atlas software contributions

Outreach
You can find RIPE Atlas ambassadors at: IETF, APAN 38, LINX 86, AfPIF, ICANN, BalCCon 2k14, ENOG 8, APNIC 38, MENOG 15, European Peering Forum, NANOG 62, UKNOF 29, RIPE 69, IMC, 31C3 and all other major international Internet networking conferences.
Get Involved with RIPE Atlas!

Feedback
We welcome input and questions via:
The Measurement, Analysis and Tools (MAT) Working Group mailing list
Twitter: @ripe_atlas
Commenting on this RIPE Labs article