IRNOG is one of the youngest network operators groups. We organised our first meeting earlier this year and we are looking forward to work with other NOGs worldwide.
---
The technical landscape in Iran
Iran has 17 fixed network operators, three mobile operators and six Internet Exchanges Points (IXPs) with more than 800 Gbps of international traffic, which is distributed through various services.

Iran is reported to have around 31.2 percent Internet penetration, with over 400 AS Numbers that announce 5.8K IPv4 and 48 IPv6 prefixes respectively. See below a RIPEstat widget showing the number of resources in Iran.
RIPEstat widget will be rendered here


The 12.4 million IPv4 addresses obtained by Iranian Local Internet Registries (LIRs) from the RIPE NCC were not enough for the 33 million Iranian Internet users and its continuous growth. Therefore, Iranian LIRs have started importing up to 5 million IPv4 addresses, meaning Iran ranks number one on the IPv4 transfer list.
The Internet community in Iran
The local technical community in Iran was not organised in the form of a network operators forum or similar group before 2014. To provide a neutral platform for the community to come together, the RIPE NCC organised a RIPE NCC Regional Meeting in Iran which was held on 18 November 2014 with sponsorship from local companies Asiatech and the Institute for Research Fundamental Sciences.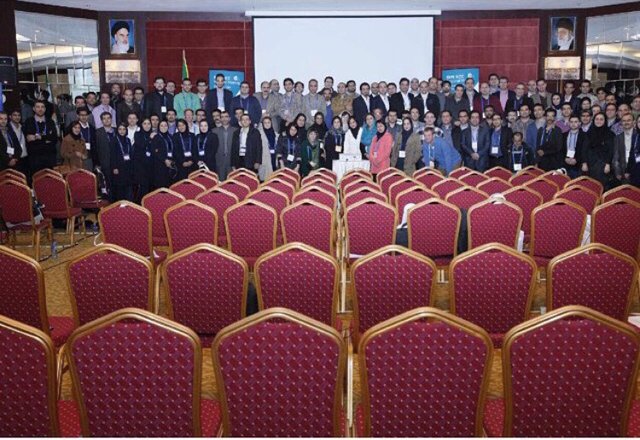 Figure 1: RIPE NCC Regional Meeting on 18 November 2014
This event brought a large part of the Iranian technical community together with 270 participants from all over Iran and some foreign countries. This was a great opportunity for Iranians to have face-to-face discussions with each other and with the RIPE NCC staff.

Some time after the regional meeting in Tehran, the RIPE NCC arranged a member lunch with Iranian LIRs as a follow up. During this meeting, many participants asked the RIPE NCC to help them self-organise and to support building a local technical community. This led to the creation of a Persian-LIR mailing list. The RIPE NCC offered to host this list temporarily until the Iranian community could create its own.

Following this successful meeting in Iran, the local community was keen to have more regional and International events, so two local sponsors (Asiatech and the Institute for Research in Fundamental Sciences) put together a proposal to host the Middle East Network Operators Group (MENOG). Unfortunately, before the meeting was scheduled to be held in Tehran, an article was published on a local news site that spoke against hosting international meetings in Iran for political reasons. So it was decided that it would be best not to hold the event as scheduled that year.
 
Nevertheless, Iranians took this canceled meeting as an opportunity to organise another event for the local technical community. The meeting was held under the title "Independent Event of Iranian LIRs" and was attended by 60 RIPE NCC members. This one-day meeting dealt with issues associated with IP networking and the Internet in Iran and the world. At the end, some active members got together to create a team, composed of 20 members, to set up a local Network Operators Group called IRNOG.



Figure 2: Participants at the independent event of Iranian LIRs
During the last year, the IRNOG programme committee members were busy with periodic calls, local community gathering and also participated in many regional and International events.

MENOG and the RIPE NCC actively promoted the use of IPv6 in the Middle East. During the member lunch mentioned above, the local Iranian community had identified the need for more workshops and having trainers and material available in Farsi as key success factors for the deployment of IPv6 in Iran. So it was decided to hold the third train the trainer (TTT) workshop in Tehran with participation of 11 Iranian IT professionals which was a good motivation to switch to IPv6 faster than expected.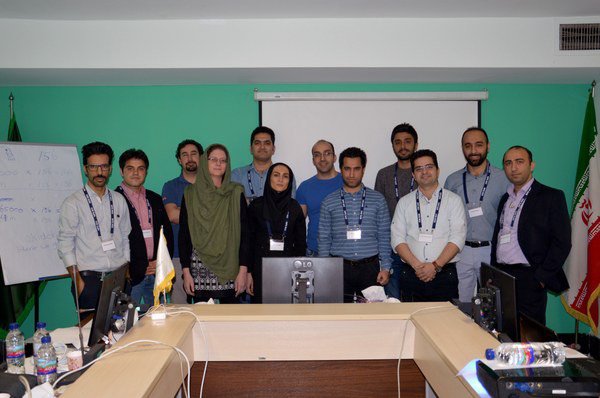 Figure 3: IPv6 train-the-trainer session in Tehran
MENOG17 was held in Muscat, Oman on 18 and 19 April 2017, with the largest ever Iranian participation at a MENOG event. Moreover, two of the TTT trainers were present in Muscat as co-trainers. MENOG17 provided a great chance for the Iranian participants attending to gain experience on how to organise a successful NOG.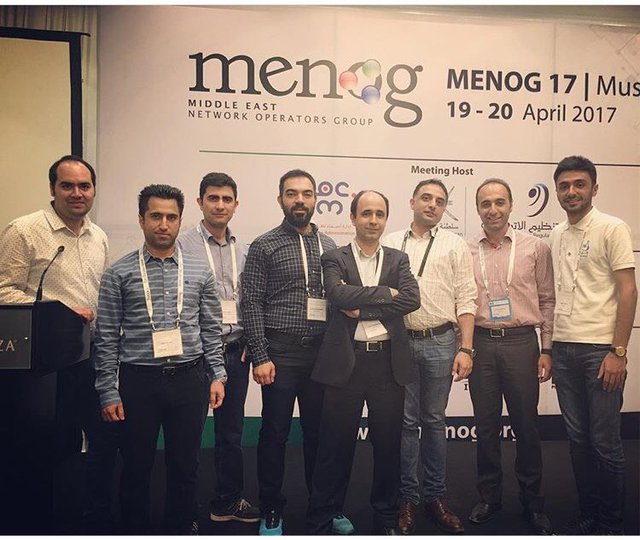 Figure 4: Participants from Iran at MENOG 17 in Muscat in April 2017
IRNOG1
After many calls during the last year, the IRNOG programme committee decided to organise an event on 3 June 2017, with about 130 local participants. Many good talks were given on topics related to IPv6, IXP operations, DDoS mitigation, PCEF software and network monitoring tools. Followed by many positive news articles, tweets, reports and emails, IRNOG1 proved to be a very successful event in Iran.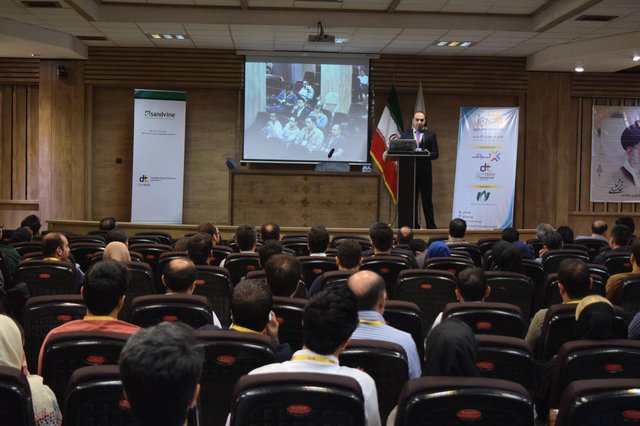 Figure 5: Shahin Gharghi presenting at the IRNOG1 meeting
After IRNOG1, a considerable number of computer engineers, software companies as well as Internet service providers started to communicate with each other on social media networks and the IRNOG mailing list. Today, this community is fully developed and is getting stronger every day. IRNOG resulted in many positive outputs and we only expect it to get better as we continue to grow. We are aiming to attract more local and international expertise at our next events.
Conclusion
We hope this success story will encourage others to come together and create local operators groups. All it really takes are a number of active and passionate individuals and the support from the local community. We are also happy to see the continued support of NOGs by the RIPE NCC. If you would like to find out more about IRNOG, please refer to the IRNOG web site.