I was about to publish another RIPE Labs article when someone pointed out that this would be RIPE Labs article #1,000. So, I decided to take the opportunity to look back to when it all began.
---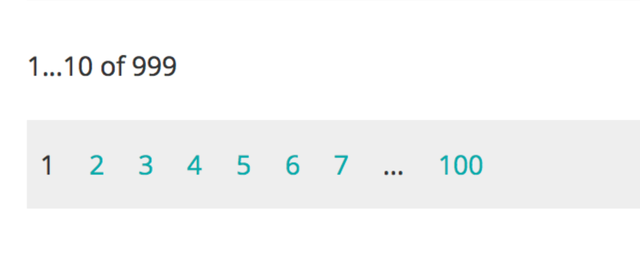 When in 2009, Daniel Karrenberg and Robert Kisteleki set up RIPE Labs as a more informal communication channel for RIPE NCC tools and prototypes, they hadn't predicted that this would become such a vibrant community platform with articles contributed in almost equal numbers by RIPE NCC staff and the community.
RIPE Labs was officially launched on 6 October 2009 and presented at the Regional Meeting in Moscow. The first few Labs articles were, in fact, articles about RIPE Labs, and how exciting it was to get RIPE Labs going.
We set the scope intentionally broad to "anything relevant to the network operators community". The most popular Labs topics have naturally been IPv6, DNS, BGP, and security. The statistics dashboard that is at the top of the RIPE Labs front page is now also one of the most popular pages.
In order to encourage community participation, we set up a number of forums (the thing to do at the time ;-)) on various topics. However, they ended up being too clunky to use and we moved to a pure blog format with an easy way to leave comments under each article.
RIPE Labs was initially developed in Drupal and later migrated to Plone, which it is still running on today. For a glimpse back into the past, take a look at the first layout of RIPE Labs.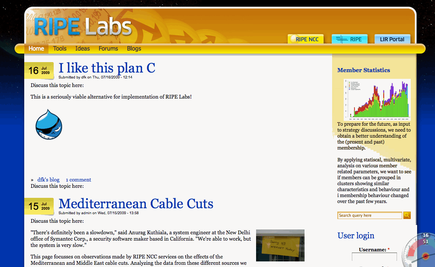 Once upon a time on RIPE Labs...
My initial goal, when I was hired as the RIPE Labs Community Builder, was to have roughly four to five articles published each month and reach a couple of thousand readers. Even my being hired was published as a short RIPE Labs article at the time. 
That was 990-something RIPE Labs blogs ago.
In July 2018 alone, we published 25 articles and had over 10,000 unique visitors. We would love to have more members of the community sharing their research, hacks and solutions on RIPE Labs, so do reach out to me with your ideas. 
And as we go forward, let us know what you would like to see on RIPE Labs over the next 999 blog posts!