In our final report for 2022, here's an update on various RIPE activities that are still very much in full swing as we come to the end of the year. And as RIPE Chair, I report back on several of the diverse and interesting events I participated in over the past month.
---
Ongoing RIPE activities
RIPE policies
Since my last update, the policy proposal 2022-02 (discussed in the Address Policy WG) has been withdrawn. There are currently no active policy proposals. However, there are a number of ideas related to temporary assignments and IPv4 assignments to IXPs. We will also need to discuss a possible update to the transfer policy (ripe-682) to address concerns raised by LIRs in Ukraine during RIPE 85.
RIPE NCC service criticality
Please note that the RIPE NCC has published a number of forms defining the criticality ratings of eight important RIPE NCC services. This is a follow-up from an earlier RIPE Labs article describing the Service Criticality Framework and emerged from the discussions about the RIPE NCC's cloud strategy. The RIPE NCC would like to receive feedback from the community to determine if the level of critically is what you expect from these services. The services and the emails where staff ask for people to fill out criticality rating templates are:
RIPE Nominating Committee recommendations
After discussing the proposed changes to the The RIPE Chair Selection Process (ripe-727) and The RIPE Nominating Committee (ripe-728) at the RIPE 85 Community Plenary, we have now published the new draft documents for your review. Please find more details in my mail to the RIPE List from 7 December 2022.
New RIPE DNS BCP Task Force
As discussed at RIPE 85, there will be a Task Force to gather best current practices for the operation of DNS resolvers. An announcement including a call for volunteers has been sent to the RIPE List on 20 December.
Onboarding for new staff
Many new people started working at the RIPE NCC over the last few months. So, Niall and I gave another presentation for new RIPE NCC staff. It's always a pleasure to meet new staff and to be able to address questions about RIPE and the relationship between RIPE and the RIPE NCC.
Industry events
There were a few interesting sessions I participated in over the last few weeks. Please find below a short summary for some of them.
eco webinar on "sender pays"
The German Association for the Internet Industry eco organised an event called "Network Access Fees – Is It Fair to Share?" which focused on the "sender pays" proposal which was also discussed during a panel discussion in the Cooperation WG at RIPE 84.
The first speaker was Michiel van Dijk, Senior enforcement official at ACM, the Authority for Consumers & Markets in the Netherlands. ACM is this year's chair of BEREC, the Body of European Regulators for Electronic Communications. Michiel said that we have a healthy IP interconnection market in Europe. At this point, BEREC doesn't see any issues that need to be solved. This is reflected in a preliminary report BEREC published.
The other two speakers are long-standing experts in the Internet industry: Karl-Heinz Neumann, advisor at WIK, the German Research Institute for Infrastructure and Communication Services, and Klaus Landefeld, Vice Chair of the Board of eco. They both agreed that the current Internet ecosystem that has been developed over the last three decades is working well. Interfering now through regulation would upset the entire system.
NOG organisers meeting
End of November, the RIPE NCC organised another online session for organisers of Network Operator Groups. Many NOGs have started to hold physical meetings again after the pandemic. But they are also increased remote participation opportunities. I was pleased to see that new NOGs were formed recently such as the Croatian NOG. Welcome to the RIPE family! It is great to see that the RIPE NCC continues to support local NOGs and I am also happy to help in whatever way to strengthen the relationship between RIPE and local NOGs.
Some NOG organisers asked what they can do when a RIPE meeting comes to their country - or what they can do for RIPE in general. NOGs are close to the local communities and play an important role to bring new people, but also relevant content to RIPE. On the other hands, topics discussed at RIPE can be continued at local NOG meetings.
Quantum hackathon
The RIPE NCC organised another Quantum Internet Hackathon. While I did not join any of the teams, it was very inspiring to see so many active and creative students, researchers and hackers at work. The results after these two days were impressive and I looking forward to hear more about the continuation of some of the projects started during the hackathon.
ICANN webinar on IPv6
This time, the ICANN Nordics webinar had invited Suzanne Taylor, Senior Public Policy and Governance Advisor at the RIPE NCC, to give an overview of the IPv6 deployment in the Nordics. While some countries do better than others, overall the deployment is relatively low, mostly due to a high number of IPv4 addresses available. Most IPv6 connectivity is provided by Hurricane Electric. You can find more information in the RIPE NCC's latest country report.
RIPE NCC Executive Board meeting #163
On 14 and 15 December, I participated in the RIPE NCC Executive Board meeting and gave an update of the ongoing activities in the RIPE community, including the updated RIPE NomCom documents, the new DNS Task Force and a number of policy proposals that are being prepared.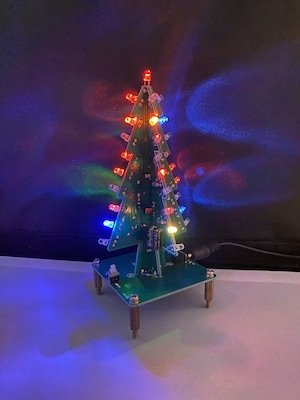 Happy Holidays!
This will be my last report for 2022. I would like to wish you all a wonderful holiday season and I hope we will all see each other again in good health and full of new energy in 2023!