We're changing our homepage so that you are in control of the content that you want to see. It is now cleaner and we have new features including a customisable dashboard with widgets, and the ability to bookmark RIPE NCC pages that are useful to you.
---
There are currently 112 links on the homepage of www.ripe.net. Our original logic was to try to satisfy all the users coming to the site. With over 250,000 different visitors per month coming to the www.ripe.net homepage, it's safe to say that this is pretty much impossible.
Instead, we are cleaning up the homepage to focus on sections of users and the actions they need to carry out.
A Cleaner Homepage
The top area of the site is focused on content that the vast majority of our users want to access quickly. We have made it easier to make an IP query, find information about becoming a member and reach the manage resources page.
User-Driven Content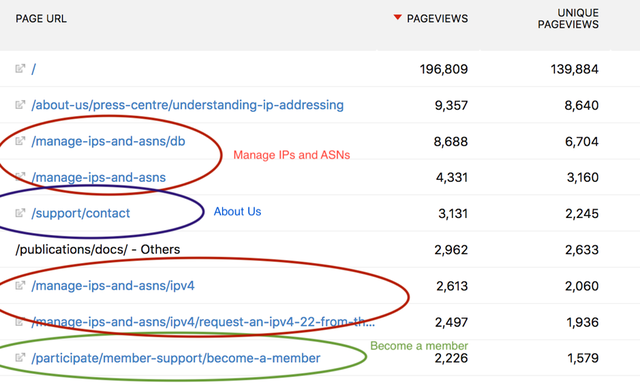 Most viewed pages on www.ripe.net
We noticed that the bulk of our users come to our website to look at four main areas. The first category are members who want to manage their database entries. Our analytics show that around one in nine users of ripe.net is a logged-in member. If users are not members then they are most likely to view content on becoming a member or requesting resources. We also have a lot of users who come to the site on a daily basis to read up about what an IP address is.
Thus, we have decided to pin these four main areas of user interest to the top of the site. The vast majority of our site visitors can get to the content that they want with just one click.

The four main areas - Manage Resources, Become a Member, Hacking/Spamming/Phishing  and What is an IP Address?
Another top-used feature is making IP queries, which you can still do from the top of the page.

We decided to categorise our content under the four main areas. You can now access all of our services via the Our Services listing. There is an A-Z option for users who like this standard setup and a new RIPE Community portal which will help users navigate directly to RIPE Policy discussions and RIPE Documents.
A New Feature: My Dashboard
A new feature which we've created is the My Dashboard view. Many of our users want to see the content they find relevant in one place, and our custom homepage is based on their feedback.
All you need is a RIPE NCC Access account and you can start to add content to customise the dashboard with information that you would like to see. The content is modular, and we will be adding to it as we go along. To start with, you can choose from over ten widgets to add to your dashboard. This includes Latest RIPE Policy Documents, your RIPE Atlas Credits, Upcoming RIPE NCC Webinars and your most recent submissions, for example, your application for a RIPE fellowship.
It is also pretty simple to remove content from your homepage. Just click the 'Delete Dashboard' button. You can also remove each individual widget by hovering over it and clicking the delete button.
If you have any improvements to suggest for the custom dashboard, then please click on the suggestions widget and tell us what we can do better!
New Feature: Bookmarks
You can now bookmark the RIPE NCC pages you find interesting. First, activate this widget on your homepage.

You can bookmark pages to this widget by clicking the bookmark icon.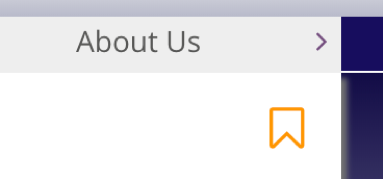 Alternatively, you can add links from ripe.net directly to the bookmark widget from the homepage. You can also add links including their anchors - https://www.ripe.net/publications/docs/ripe-709#memberchanges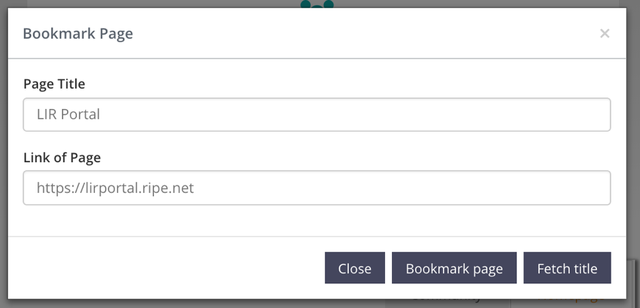 We are confident that these new features will help you get to the content you need quicker, and will make ripe.net easier for you to use thanks to the customisable homepage.
If you have any ideas or improvements or comments, then please let us know in the comments field below.