Andreas Strikos
Based in Amsterdam, NL
About the author
Andreas is a Senior Software Engineer at the RIPE Network Coordination Centre (RIPE NCC). He joined NCC to help start RIPE Atlas project and since then he mostly spends his time on making sure RIPE Atlas is better day by day and functioning. He holds a BSc and a MSc in Computer Engineering and another MSc in Internetworking.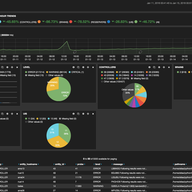 RIPE Atlas back-end applications run on more than 40 servers. Each day these machines can produce thousands of application logs of any kind of severity level. In order to be able to track down serious errors, warnings or even unusual behaviour, we decided some time ago to try Elasticsearch as a log…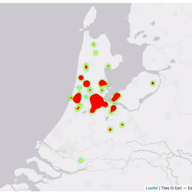 There was a power outage last week in the north of The Netherlands, a country with a very high density of RIPE Atlas probes. This density provides us with some interesting data and visualisation.