It is my first time at RightsCon in Brussels, and I will be sharing my impressions by updating this article several times today.
---
Webcast: RightsCon Brussels 2017 livestream is here: buff.ly/2og7kZR
Wednesday, 29th March 2017 - Day One at RightsCon

Introduction
From 29 to 31 March, RightsCon Brussels will "bring together 1,200+ attendees from 80 countries with 500+ organisations, tech companies, universities, startups, and governments represented." In order to keep the RIPE community informed, and to bring together some of the experiences from the operators, we will be taking an active part in this event and reporting back. See more details in this article: Live Blogging from RightsCon  
Conference Structure
There are 20 different tracks! It is impossible to follow them all... 
Here is the link to the PDF of the complete programme. 
Very important - it's a place and time to meet the community . 
My Goals For This Week
0) Report: tweet, live blog, collect feedback and bring it back to my colleagues 
1) Distribute RIPE Atlas probes
In order to measure reachability and health of Internet infrastructure
Meet new "ambassadors" 
To reach areas that are less covered with our outreach 
2) Share invitations to participate in RIPE community
3) Meet interesting people and learn a lot 
Missed Morning
Due to the train travel between Amsterdam and Brussels, I missed the opening ceremony, and the first session at 10:30. Out of twelve possible talks, I wished I saw "Beyond Dystopia: The Future of Human Rights Technology" by a speaker from Carnegie Mellon University. 
Big Plans for Today
At noon, I have to choose between: "Everything We Know About Internet Shutdowns" | The #KeepItOn Summit and "Newest Trends in Online Censorship, Surveillance, and Activism" | Freedom House. After lunch, There are five parallel sessions I want to attend. At 4PM it's an easy choice: "Feminists Taking Over the Web Using ICTs" by Hidden Pockets, and by tea time I will have to make a choice between three other interesting sessions. Stay tuned!  
Noon Session
During the session about Internet Shutdowns, I stood up to introduce RIPE Atlas. Afterwords, there was a lot of interest for probes - from Lebanon, India, Bulgaria... I met some of the previous collaborators: Measurements Lab, OONI... and the list goes on. Lunch was good too :)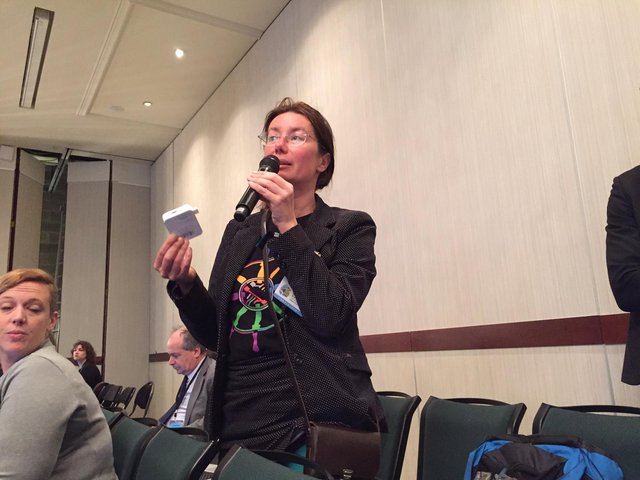 After Lunch: Hacking Crypto 
15:05 The Outer Boundaries of Hacking Crypto | Access Now; Wednesday, 14:30-15:45, Klimt, Ground Floor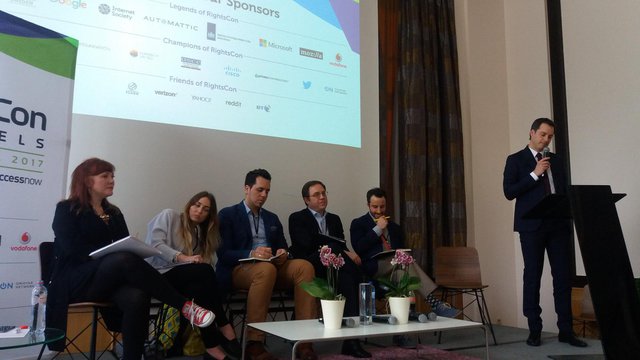 Deputy PM of Belgium Alexander De Croo talks about digital life and benchmark for citizen rights.

Document: A HUMAN RIGHTS RESPONSE TO GOVERNMENT HACKING
  
 Feminist Internet
4:00pm - 5:00pm Feminist Taking Over of the Web Using ICTs
Description
Session Organizer: Hidden Pockets

The beauty of technology is its usage. There is always a possibility of a better world and technology can pave a way for this. Some of us, the young feminists around the world, have been trying to create our own versions of technology and flooding the web with content that we would like to read, the content that we call of our own, and content that makes world a little more feminist.

We are 4 different feminist offering a possible alternative for the way we engage with technology in our own spheres. In our own capacity we are trying to create counter-narrative of how people engage with technology and at the same time challenge patriarchy and power. It is not easy creating a narrative which opposes the mainstream narrative. For some of us, it is the discourse of discussion and debate, for some it is the idea of digital and physical maps, for some we are trying to populate the online audio waves, and others are trying to engage with booming video space.

We want to build solidarity and help movement building with technology as a method to make the process more inclusive. It is extremely crucial for different facets of technology to be in constant conversations with each other. We the young feminists can create more online based networks and communities and help in creating more content in different forms, and make sure similar work is encouraged in our own respective countries.

It is also a way to share our experiences in a larger platform with people from the field and seek for sharing of knowledge,and also have country specific experience sharing and learning from different mistakes.

This is also a crucial step towards mapping of existing interesting initiatives that can be replicated in different set ups and help in building more sustainable method of usage of technology.

We also envision to take this conversation further in other feminist spaces, and create a transnational understanding of feminist technology and open these conversations to more actors from different social movements.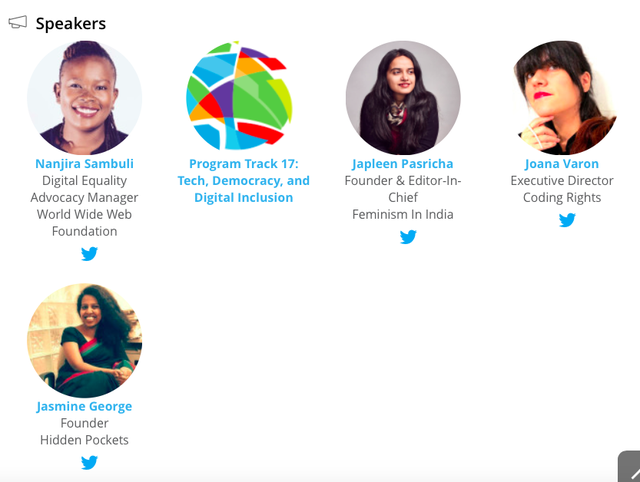 Measuring Internet Shutdowns
If you are at RightsCon and want to host a RIPE Atlas probe - find me and get one: ask @Ms_Multicolor on Twitter 
Session: Advances in Measuring Internet Shutdowns | The #KeepItOn Summit Wed, 17:15-18:15, Serenity, 2nd Floor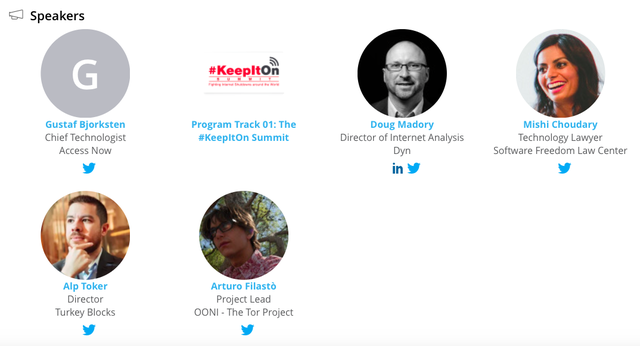 Related blog posts 
Conclusions
Exhausted but pleased with the first day - made many contacts, looking forward to the the future cooperation - and to the next two days!


I recommend RightsCon to anyone with the interest in impact of the Internet technology on the society. For the RIPE community, it is mostly relevant for the Cooperation Working Group and MAT (Measurements, Analysis and Tools) Working Group.