Thursday, 30 March 2017 - Live blogging from RightsCon in Brussels, Day Two.
---
Greetings from Brussels!
In order to keep the RIPE community informed, I will be reporting from the 
RightsCon
 - an event that "bring together 1,200+ attendees from 80 countries with 500+ organisations, tech companies, universities, startups, and governments represented." See more details in this article: 
Live Blogging from RightsCon
 , and also
the report from the Day One
. 
Free Expression, Technology, and Political Change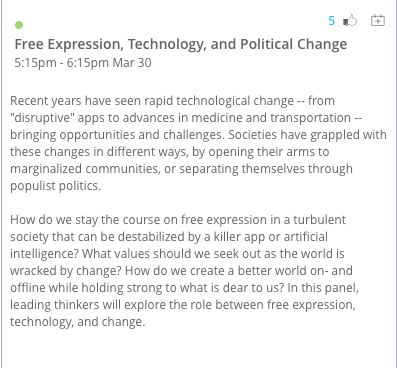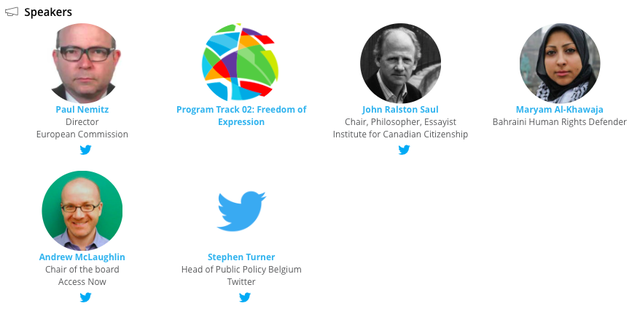 Questions to ask, if we are in a place / situation where we want to cooperate: 
How can we help?
How do we hold ourselves accountable?
Ask questions that were written locally
Corporate Sponsorship of Conferences: Ethics and Independence 
Very interesting session that brought around the table all actors: corporations and NGOs and conferences organisers and activists. Other important points came up: Code of Conduct, transparent Funding Policy for events and NGOs, independent Programme Committee for choosing talks based on their merit.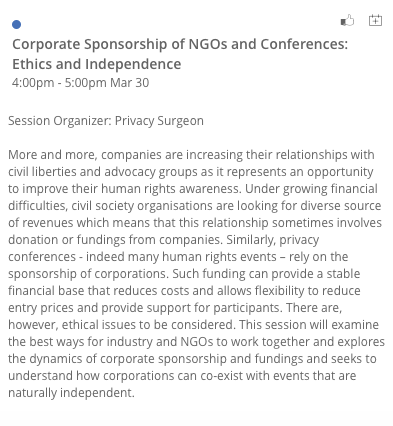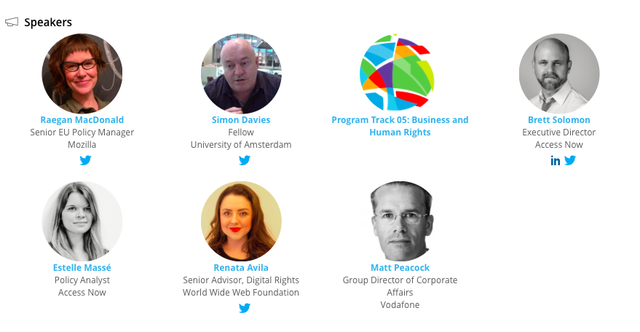 After Lunch
Morning: Costs of Internet Shutdowns 
First morning session of my choice is about #KeepItOn panel, moderated by
GNI: Global Network Initiative
- Protecting and Advancing Freedom of Expression and Privacy in Information and Communications Technologies.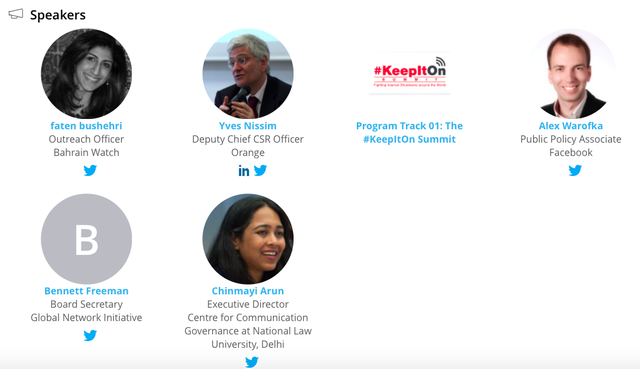 Promoting RIPE Atlas  
There is a lot of interest in how RIPE Atlas data can be used to measure Internet reachability or shutdowns. 
Here are some references to where to get more information: