In March 2017, the sixth instalment of RightsCon will be happening in Brussels. This large event is one of the places for conversation about how to keep the internet open, free, and secure. RIPE NCC staff will be present, with live-blogging throughout the three day event. Stay tuned!
---
From 29 to 31 March, RightsCon Brussels will "bring together 1,200+ attendees from 80 countries with 500+ organisations, tech companies, universities, startups, and governments represented." In order to keep the RIPE community informed, and to bring together some of the experiences from the operators, we will be taking an active part in this event and reporting back. 
Speakers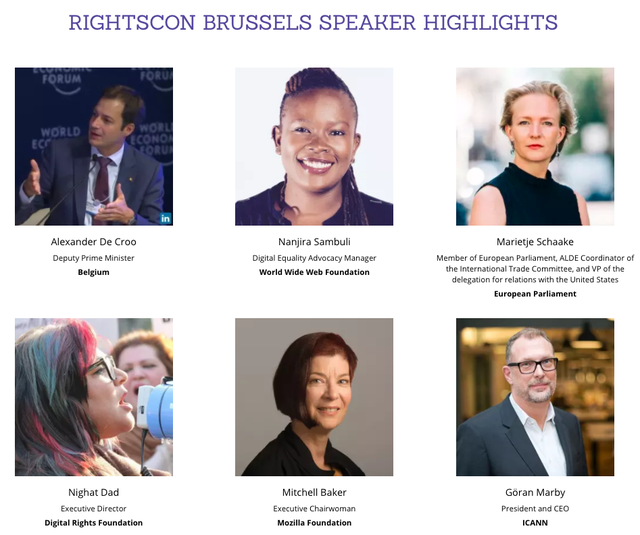 Small selection of speakers at RightsCon 2017
Tracks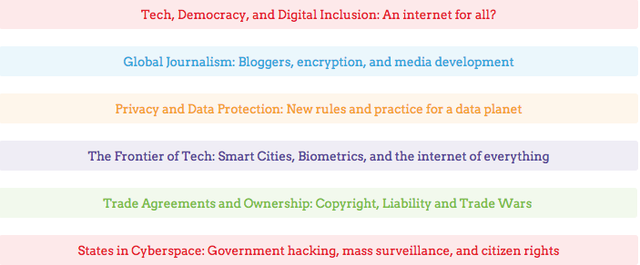 Small selection of tracks at RightsCon 2017
Updates
We will be publishing updates on RIPE Labs. These pages will go live on during each day: 
Follow @RIPE_NCC on Twitter for the announcements.