ClimateAction.tech invites you to join us for our #LetsGreenTheWeb campaign – a focused, 5-day Twitter campaign to measure the carbon emissions of websites, share tweets highlighting the results, and encourage developers to reduce website emissions. The campaign will run on Twitter from 15-19 February 2021.
---
One of my personal goals as a RIPE community member is to continue advocating for a more sustainable Internet. The momentum behind this topic only continues to grow – from Mozilla's climate commitments, to the incredible innovation happening within Europe's data centres such as Windcloud and the Sustainable Digital Infrastructure Alliance's (SDIA) roadmap to sustainable digital infrastructure by 2030.
In the past, I've made the case for why greening the Internet requires the RIPE community, as well as how critical this community is to enabling more sustainable procurement practices. I've sincerely tried to speak to the different groups – infrastructure operators, registry managers, administrative staff who handle procurement – and to emphasise some of the more practical elements to the private and technical sectors, such as the fact that sustainability is also good for business. One group I've yet to address directly, however, are the developers, designers, and techies responsible for building the websites that we interact with every day.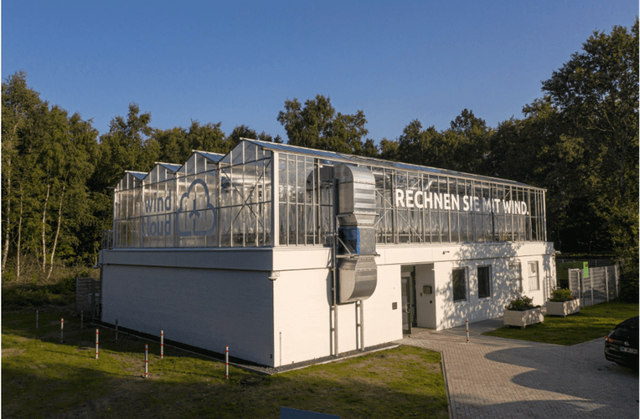 This Windcloud data centre features a greenhouse on the top heated with the warm air coming from the servers below. (source)
Sustainable web design is hardly a novel concept, but it too is gaining traction. Led by organisations like The Green Web Foundation, many designers and developers around the world are taking action to reduce the carbon emissions of the Internet and make the myriad layers of Internet technologies more sustainable.
Reducing the carbon emissions associated with a website boils down to reducing the amount of electricity being used to load, send, and view a web page as well as ensuring the resulting electricity needed is from clean, renewable resources; i.e., green hosting. The great thing about making a website and its underlying infrastructure more carbon friendly, as well as being better for the planet, is that it also:
Makes the website cheaper to run
Improves load times and performance
Provides a better content experience for users
One of the communities I'm involved with is one of the leading promoters of a sustainable web: ClimateAction.tech. It's a 3,500+ strong volunteer community of tech workers, developers, information and communications technology (ICT) sustainability advocates, and more working to provide support and guidance for systemic change in our organisations and industries in order to combat the climate crisis.
Introducing Our #LetsGreenTheWeb Campaign
We're gearing up to launch an online campaign this month that aims to address both developers and designers as well as your average Internet end user, and we need your help!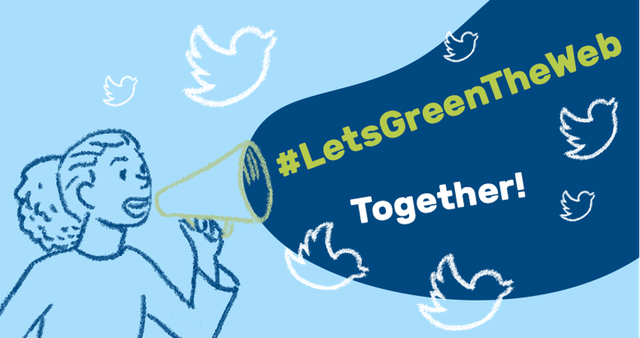 The #LetsGreenTheWeb campaign will run from 15-19 February 2021
While the carbon impact of websites may seem low, consider these three facts:
There are approximately more than 1.5 billion websites on the Internet
The authors of the Sustainable Web Manifesto estimate that if the Internet were a country, it would be the world's seventh-biggest polluter
The ICT industry contributes around 2-3% of total global carbon emissions – around the same as the aviation industry
In other words, when we're considering the sheer scale of the Internet, actions matter. That's why we've created the #LetsGreenTheWeb campaign.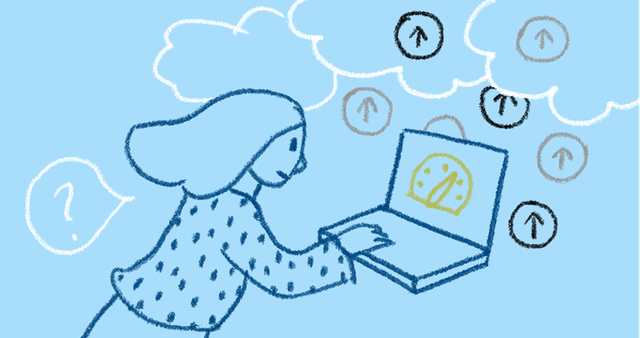 #LetsGreenTheWeb is a focused, 5-day Twitter campaign aiming to measure and ultimately reduce the carbon emissions of websites, and share tweets and posts highlighting the results with the goal of raising awareness across the Internet. The campaign will run on Twitter over the course of a week from 15-19 February, and there are two main actions you and your organisation can do to get involved. Don't use Twitter? No problem! Even if you don't use Twitter, you can still participate. You'll find graphics for Facebook, Instagram, and Twitter in our #LetsGreenTheWeb Media Package, which can be used for any social network.
Action #1: Sharing the carbon impact of a website
The first and easiest way to get involved is by sharing the carbon impact of a website. Anyone can help with this, primarily by following these steps:
Pick a page you would like to measure – A site's homepage usually gets the most traffic, so that's a good choice if you aren't sure. Some ideas on how to choose include a site you use frequently, a favourite brand or company, or your own workplace's site.
Use the Website Carbon Calculator to measure the page's carbon emissions – Save the URL of the page that shows the results as the results can be viewed again, at any time, on the same URL, and is sharable.
Use one of our templates (located here), or write your own and begin a conversation with the website owners – Let them know the result of your check, and what you think about the result. We encourage you to keep your comments positive, respectful, and considerate, as not everyone will be aware of the issue or have the budget and time to make the website they want. Don't forget to include our hashtag #LetsGreenTheWeb as well.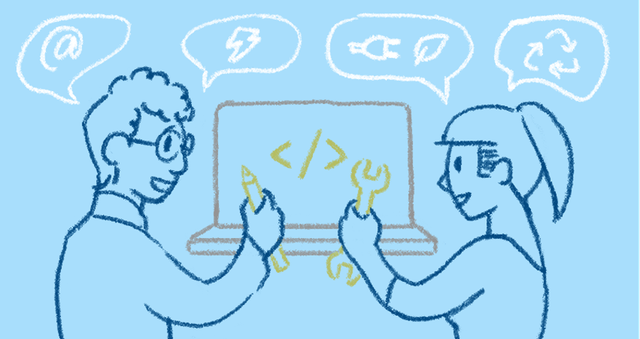 Even if you're not a website developer, graphic design, UX, and content choices affect the emissions from a site, so anyone involved in creating a website has a role to play. 
Action #2: Reduce the carbon emissions of your website
The second action is especially relevant to all the techies here, and constitutes a proactive way you can catalyse change: reducing the carbon emissions of your website. You can use your own influence at your company to facilitate this action because, as an employee, you have power! Organisations are vast and widespread, but they are all made up of individual people. We're calling on anyone involved with designing or hosting websites to do the following:
Estimate the carbon emissions of your website – The Website Carbon Calculator is a great tool if you are new to the subject. If you are looking for something more in-depth, you can find multiple resources including tools, articles, and book recommendations here.
Review the estimate and identify ways you can change your site – Alternatively, you can identify which of your colleagues is involved with designing, building, and/or creating content for the website, and reach out to them over a (virtual) tea or coffee to discuss ways to improve.
Make changes – Update and optimise your code, content, or internal processes, as well as switch to a green hosting provider.
Re-estimate your carbon emissions – Find out what impact your changes have made, and share with us what you have done.
In case you're interested in seeing a case study of how a website can significantly decrease its carbon footprint, look no further than ClimateAction.tech's own site.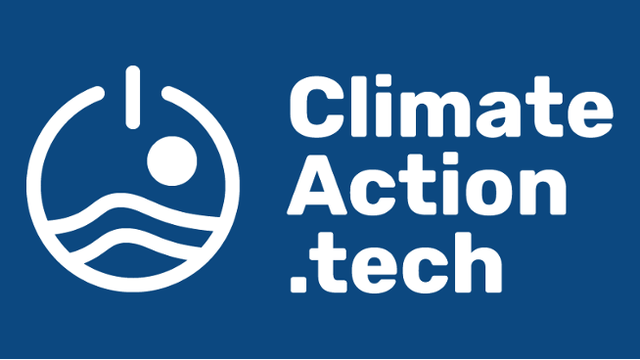 Changes to hosting infrastructure, choosing a better WordPress theme, optimising media hosted on the site, minifying and combining JS and CSS, and clearing out unnecessary plugins are all ways to make a website leaner and cleaner.
You can find more case studies and examples here, along with some frequently asked questions – ranging from "Is this still an issue if I cache my pages efficiently?" to "How do I sell a carbon friendly website to my client as a web designer/developer?"
What Else Can I Do?
In addition to sharing the carbon impact of a website and reducing the carbon emissions of your own website and/or company' website, you can also help amplify our campaign (many thanks to Alun and RIPE Labs for assisting with this!). All you need to do is:
Share the campaign on your personal social media accounts
Share the campaign with communities you're a part of
Collaborate with your company's social media coordinator to have them share it
You'll find everything you'd need in the #LetsGreenTheWeb Media Package such as graphics and templates.
Lastly, reach out to us at ClimateAction.tech, or even consider joining. It's an open community, and anyone can join and get involved. And if you're interested, check out other communities focusing on sustainability and climate action within the technology sector that you can get involved in as well.
Ultimately, creating a greener Internet is something we can all do. Considering the skills and expertise that the RIPE community has at its disposal, we have an even bigger chance to make a difference. If you have questions, ideas or resources to share please use the comments section at the end of this post. 
And remember: together we can green the Web!