With hardware cycles slowing and calls for greater sustainability growing, switching to a circular business model is a must. For operators and other RIPE community members, one way to do that is to prioritise refurbished hardware. I teamed up with Lisa Berendse from the Amsterdam-based refurbisher EmXcore to help explain the refurbishing process, dispel myths, and shed light on how to make refurbished hardware a core part of your operations.
---
For years now, I've written about the RIPE community's role in realising a more sustainable Internet. From procurement to the cloud, there are so many ways that data centre operators, network and cloud providers, Internet Exchange Point (IXP) managers, software developers, and everyone in-between can contribute to this endeavour. Yet, one of the most impactful ways may well be one of the most challenging to adopt. This involves changing the prominent business model for IT hardware, exemplified by a three-to-five-year service cycle before needing to be replaced – a notable feature of the linear model of production and consumption that is applicable to goods ranging from clothing to servers.
As I recently outlined at the Open Computer Project (OCP) Future Technologies Symposium, if we truly want to create a sustainable digital economy, circularity has to become the dominant model given the high resource consumption of information and communications technologies (ICTs). Beyond this consideration, performance increments between hardware cycles aren't as noteworthy as they once were, and customers are demanding more sustainable solutions.
The Need for Circularity
IT hardware that is more modular, repairable, and long-lasting can also be serviced better. It can also better incorporate environmental externalities when factoring in the overall footprint of a product, such as carbon dioxide emissions or resource use. This isn't only important for helping customers make more sustainable choices, but it goes hand-in-hand with new policy and regulation concerning repairability, longer support for firmware, greater transparency, and making sustainability a key part of a product's life cycle as demonstrated by the European Commission's ​​Circular Economy Action Plan and Ecodesign Directive for repairability.
Beyond customer demands and the changing regulatory environment, there are other reasons the time is ripe for a switch to a circular model. Global supply chains are facing massive, unprecedented shortages that won't likely subside anytime soon. This is placing significant pressure on chip and hardware manufacturing in particular. Thus, in the face of supply shocks despite sky-high demand, our relationship with our planet's finite resources – ranging from copper in Zambia to water in Taiwan – is already leading toward a circular north star. For instance, according to ITRenew President Ali Fenn, the global chip shortage is driving more companies to source second-hand hardware for their data centres – so much so that hyperscalers' decommissioned gear "flies off the shelves as soon as it's available."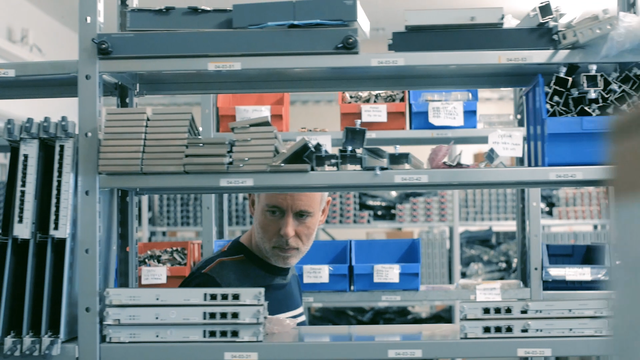 The Rise of Refurbishment
With the drop in performance improvements between hardware cycles in recent years, upgrading to the latest hardware is becoming less relevant. For customers seeking to look out for both the planet and their pocketbooks, an alternative already exists: refurbishment. This refers to taking older or used equipment, updating its components, then reselling it via a third-party vendor. With tools like those offered by Interact, it is becoming even easier to identify old and inefficient servers and replace them with refurbished or reused ones. And given what has already been said about the existing business model, if it doesn't follow the headwinds, it may well likely be forced to change due to the changing nature of supply and demand.
EmXcore – an Amsterdam-based refurbisher specialising in Juniper and Arista hardware, and a member of my organisation, the Sustainable Digital Infrastructure Alliance (SDIA) – is already witnessing this change in action. Ever since the start of the COVID-19 pandemic, they have seen an uptick in demand for the refurbished and reused enterprise hardware they offer. Yet they fully understand the hesitancy to adopt refurbished equipment, despite the cost savings and sustainability benefits. EmXcore's marketing director, Lisa Berendse, addresses some of the common questions and misconceptions below.
What Does Hardware Refurbishing Entail?
When used hardware becomes destined for refurbishment, first it has to arrive at the warehouse. They clean it, test it, fix any potential issues, and if needed, the hardware gets a fresh coat of paint. They always test the hardware when it comes in and again before they ship it out.
How Does Refurbishing Address Security Concerns?
At least when it comes to routers and switches, there is no data stored on them, so security concerns are not as prevalent. Only configurations may be stored, but those are wiped when the equipment is restored back to factory default. Customers are also encouraged to wipe all data from equipment before it's sold to a refurbisher.
What are the Benefits of Refurbishing Hardware?
Using refurbished hardware means prioritising reuse and recycling instead of producing new equipment. This saves raw materials, prevents the creation of electronic waste (e-waste), decreases transportation emissions, and saves significant carbon emissions, especially since the vast majority of emissions are created during the production phase, not the operational one. The used product then gets a second, third, or even fourth life since it doesn't end up in a landfill or worse, shipped to e-waste dumps in the Global South – a process known as dumping. Moreover, instead of catching dust on a shelf, such hardware also creates additional value via second-hard markets and its further use.
Many other benefits exist as well, including:
Cost – Refurbishing is usually cheaper than buying new equipment.
Lead time – The lead time is a lot shorter, especially in times such as now when large IT vendors are coping with chip shortages and supply chain issues. This is causing delivery times to significantly increase, delaying network upgrades. Many customers may not have the ability to accommodate since they don't want (or simply can't) wait mains to receive new equipment. According to Lisa, they ordered new routers from one of their suppliers over the summer that was supposed to arrive in September or October, but have been delayed until Q1 2022.
Catalyses growth – Refurbishing allows companies to grow, particularly when selecting more advanced equipment that is already more future-proof than what they could buy new for the same price.
Fewer bugs – Initial bugs or issues with the equipment have already been identified and addressed. For example, if a specific revision of a line card is known to pose many issues, a customer can avoid that specific revision when looking to buy it refurbished. Even NASA uses "older" technologies since they have already been tried, tested, and used so most (if not all) of the bugs have been squashed, leading to far greater reliability compared to newer technologies or models.
A market for existing technology – When the company is standardised on a specific product and the manufacturer stops making these you can still buy them refurbished. Moreover, vendors such as EmXcore also help their customers find alternative options when a specific switch or router isn't (yet) available so that the customer can reach their goals whilst using refurbished equipment.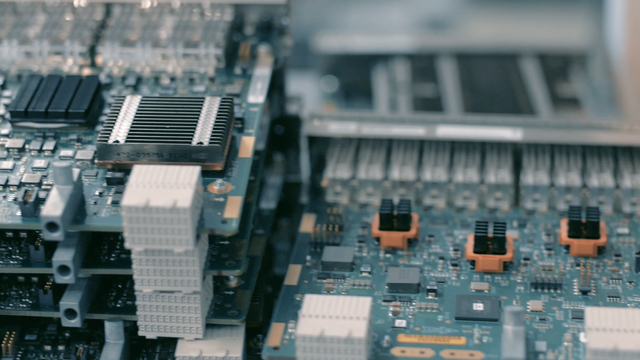 Dispelling Myths About Refurbished Network Hardware
According to Lisa, some of the most common myths they encounter pertain to how the hardware is perceived, both in terms of its performance and its overall quality.
Myth #1: Refurbished hardware is "old junk" or always "broken hardware that is fixed"
Many times, a hardware refurbisher doesn't have to fix many of the used hardware's components because it is already working well. Lisa confirmed that when EmXcore receives used hardware, the customers they bought it from had often been using it up to that point but are only offloading it because they need or want to upgrade. Sometimes the hardware hasn't even been used at all, but their customer had been keeping it as a backup or a spare unit.
Myth #2: Refurbished is the same as used
While the refurbishment process is typically done with used hardware, a key difference between the two is reliability. With used hardware, a customer can only confirm that it is second-hand, but they don't necessarily know if it works or if all components are operating properly. Refurbished hardware is tested properly before being sold, any issues encountered are fixed, and a one-year warranty (with the option to extend) is included, ensuring customers get the same experience as when buying new. Furthermore, specialised vendors such as EmXcore have the knowledge to properly test the equipment so there are fewer return merchandise authorizations (RMA's) that prevent unnecessary transport back and forth.
Myth #3: Refurbished hardware is outdated hardware
On the contrary, sometimes hardware becomes available on the refurbished market soon after its release. Many companies also don't need the newest of the newest functionalities or throughput speeds, nor do they necessarily have the patience to deal with the bugs that newer hardware may have. And given the meager performance increases between hardware refresh cycles of recent years, it may largely be unnecessary as well.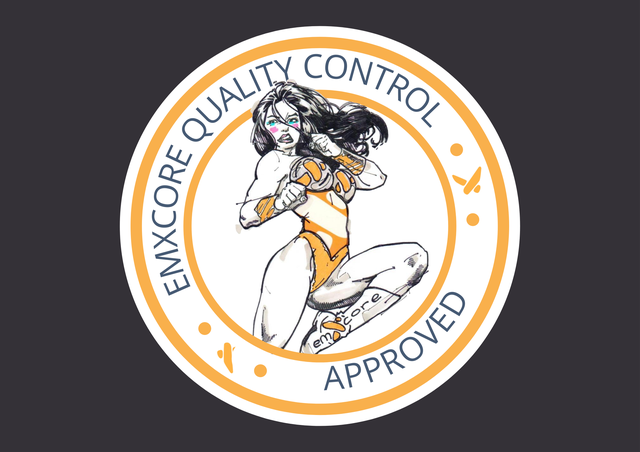 How SDIA's Roadmap is Supporting Hardware Refurbishment Vendors
At SDIA, we view circularity as a critical pillar of a sustainable digital economy. Moreover, circular hardware design is a key component of our Roadmap to Sustainable Digital Infrastructure by 2030. This means it is important that there are vendors like EmXcore and Almere, Netherlands-based Aliter Networks that maintain refurbishment markets and ensure they can meet the needs of customers who are interested in such hardware. Ultimately, using refurbished hardware is a good way to grow your company in a sustainable way. So, the next time you need to purchase new technology, consider choosing refurbished IT hardware, a choice that can help both your wallet and the environment.
To learn more about EmXcore, check out their website, their blog, or their LinkedIn page. You can also contact them here.