On the 5 October 2017 we launched our very first RIPE NCC::Educa event. It turned out to be quite a success. Here's a summary and some plans for next year.
---
Introduction
On the 5 October 2017 we launched our very first RIPE NCC::Educa event. Given the success of the weekly RIPE NCC webinars, we decided to organise a full-day online learning event that brought industry experts together to share their expertise and experience on RIPE Atlas. You can read more about the motivation behind it in this earlier RIPE Labs article.
On the day itself we focused on four main topics:
RIPE Atlas and Internet Exchange Points

RIPE Atlas and DNS

Tools and Software using RIPE Atlas

RIPE Atlas and Security
We would like to thank all presenters again. All presentations and recordings can be found on the
RIPE NCC website
.
We were very happy to see so much interest and so many participants. Throughout the day we had between 60 and 80 participants in each session.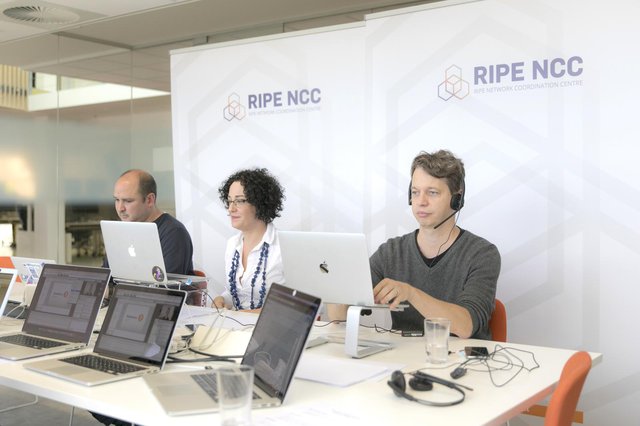 RIPE NCC::Educa in action
Feedback and results
It was great to get so much active participation during the event itself. People asked questions and made specific recommendations. For instance, Vesna's presentation about one of the latest features -
Measuring Reachability of the Web Server
 with TCP Ping instead of HTTP - was very well received. The call to the community to contribute to the Command Line Interface tools received a quick response: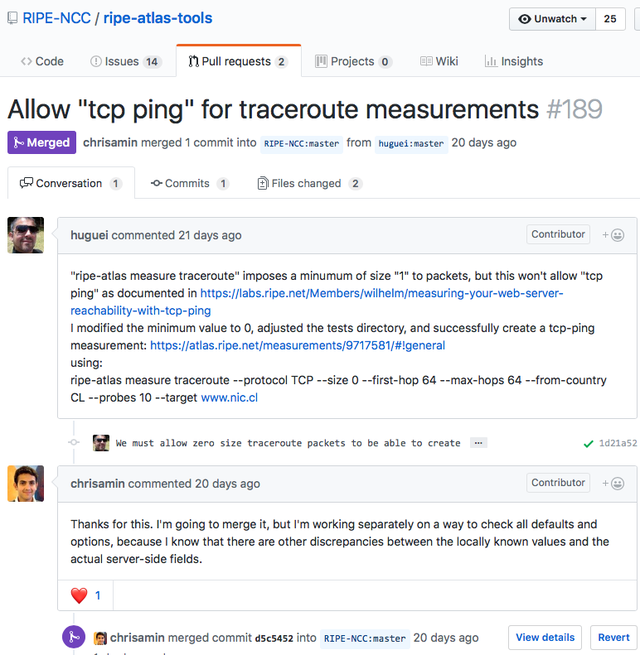 For the IXP-Country-Jedi tool, we received feedback that it would be useful to show AS names as well as AS numbers, which is a feature we plan to deploy in November.
In addition to these immediate reactions, we also gathered a lot of feedback via the survey we sent out at the event. We will definitely take all the feedback into account for future RIPE NCC::Educa events and for the future development of RIPE Atlas. Below you can find some quotes we received:
It would be good to have some examples of how the various tools and utilities could be applied.

It is easier to follow the presentations when the speaker shows slides.

The RIPE NCC is awesome! :-)
Please keep doing this! it was really interesting.
Good job, despite some technical problems.

I came as a relative novice to the work of RIPE. It was a helpful intro. I did get lost with some of the terms and acronyms used. I think fewer sessions in one day would be of benefit and a slide indicating where to pick up the recording would help; perhaps a link is yet to come over email? Otherwise thank you!

I think to be able to augment the RIPE Atlas coverage you'd need to reach oout to other regions and do the same webinar in other languages.

Content was great, very diverse. The speakers were all involved in what they were talking about, which makes the presentations very enjoyable. The sound quality was sometimes pretty bad, sometimes really good; probably due to different microphone quality.

RIPE Atlas related data and tools are little bit scattered around. One has to spend a lot of time digging into the blog, website, different RIPE Atlas repositories, etc. to find stuff. Suggest to create an RIPE Atlas center, put all tools, links, everything in one location.
Future work
After the success of this pilot event, we are planning to continue these online training sessions. The next RIPE NCC::Educa session is planned for Q1 next year, probably related to routing security and RPKI. Please let us know what other topics you are interested in.
For future events we will run all presentations on of a local presentation laptop in order to avoid delays and to make it easier for both the presenters and the audience.