Vahan Hovsepyan
Based in Armenia
About the author
Vahan Hovsepyan is an External Relations Officer (Caucasus and Central Asia) with the RIPE NCC. Based in Yerevan, Vahan is in charge of developing cooperation and engaging stakeholders from the respective regions, including RIPE NCC members, Governmental Agencies, Academic institutions, and industry development organisations. Among his other responsibilities, Razvan also interacts with international and intergovernmental organisations, such as the Eurasian Economic Commission, the European Commission, the OECD, ITU, APEC, the World Bank, and so on. Vahan graduated from the Armenian-Russian (Slavic) State University and completed courses in the Maastricht School of Management and the John F. Kennedy School of Government. Vahan has extensive experience in working in and with industry development organisations, IXPs, and international organisations. He also has around 12 years of Financial Management background, 7 years experience in managing IXPs, over 5 in Association management and more than 10 in event management.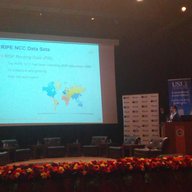 The RIPE NCC is coming to Georgia and Armenia to carry out academic engagement, LEA training, seminars and member lunches in Armenia and Georgia.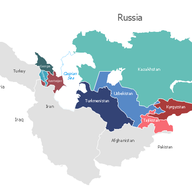 The RIPE NCC is involved in various activities in Central Asia and the Caucasus region to improve engagement, service delivery and outreach. Read here about the first outcomes, where we were in 2017 and where are we going in 2018.