The RIPE Fellowship will fund up to five attendees from the RIPE NCC service region to participate in a RIPE Meeting.
---
There's a lot to love about RIPE Meetings. It's a place where you can talk shop face-to-face with like-minded folk in the Internet industry, discuss current issues, debate policies that affect the way the Internet functions, get cool swag (everyone loves t-shirts!), network with peers, meet new friends and hopefully leave the hotel to see a bit of a new city. RIPE Meetings now have upwards of 700 attendees from all over the world and the attendee list gets longer every year.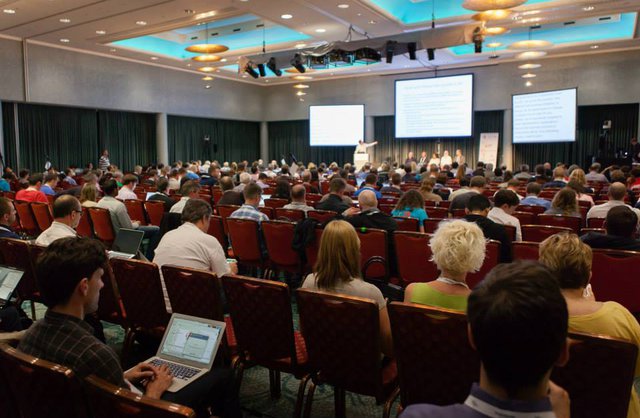 RIPE Meetings are a great place to share knowledge, best practices and meet new people in your industry
Removing the cost barrier
But the cost of a meeting ticket, travel and accommodation can be a barrier for some and we want to provide a way for keen community members to experience a RIPE Meeting without having to worry about the bill at the end of the week. So, the RIPE NCC is pleased to announce the launch of the RIPE Fellowship.
We will provide funding for up to five attendees to participate in a RIPE Meeting, covering the cost of the meeting ticket, economy travel, accommodation and a visa (when applicable).
Increasing diversity
We are especially keen to attract new community members from countries that are under-represented on our attendee list as part of our ongoing efforts to increase diversity at the RIPE Meetings.
Expectations
What do we expect from RIPE Fellows? Successful candidates must agree to attend the full meeting week and then share their experience with their local Internet community and, ideally, write a post for RIPE Labs.
How to Apply
Applications are now being accepted for RIPE 74, taking place 8-12 May 2017 in Budapest, Hungary.
We'll close the application form on Friday, 3 March and inform applicants whether they were accepted or not the week of 13 March.