You can now fund tickets to send someone from an underrepresented group in tech to attend a RIPE Meeting.
---
Diversity is strength and the same goes for the RIPE community. We all benefit from a diversity of opinions, perspectives and ideas. If you have experienced the benefits of taking part in RIPE Meetings and would like to embrace a more diverse RIPE community, we have an easy way for you or your organisation to do this!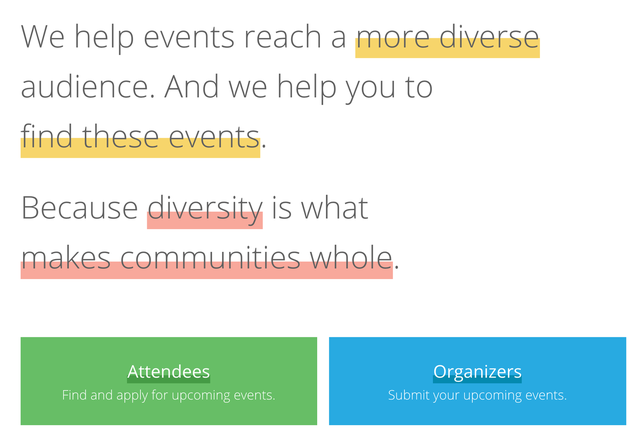 The Diversity Tickets approach, one we agree with! 
We have partnered with Diversity Tickets (part of the Travis Foundation) to facilitate the sponsoring of tickets (and funding) to help bring in attendees from underrepresented groups in tech, including but not limited to: people of colour, LGBTQIA+ people, women, disabled people and those from lower GDP countries in the RIPE NCC service region. The selection is handled by diversitytickets.org. 
Sponsorship ranges from EUR 1,500 (one attendee) to EUR 4,500 (three attendees). Your organisation will be listed as a Diversity Sponsor on the RIPE 78 website and included on the intermission slides throughout the meeting. A recipient of a diversity ticket will receive a full-week meeting ticket and EUR 650 towards travel and accommodation. Extra money received will go towards a pool of diversity tickets and other initiatives aimed at increasing diversity and inclusion at RIPE Meetings (such as on-site childcare). 
Sounds great, right?
Become a Diversity Tickets Sponsor for RIPE 78! 
If you'd like to sponsor tickets, please email our RIPE Meeting Team or read more about RIPE 78 Sponsorship. We will add tickets to our event on diversitytickets.org as soon as sponsorship comes in.