In this article, I would like to encourage a diverse set of RIPE-adjacent communities to take part in RIPE 85. Please share and enjoy the grants, education, and inclusivity support provided and make use of opportunities to cross-connect your community to RIPE.
---
RIPE 85 takes place this autumn from 24-28 October. Registration is open and so is the call for presentations.
This is the first time a RIPE Meeting has taken place in my birth town, Belgrade. I moved away from Belgrade 23 years ago, but I still have a deep attachment to this city. I also see symbolic significance in its history and its geographical location for the present-moment Internet:
Belgrade is an ancient crossroad of diverse cultures, where East and West meet
It is situated on the confluence of two important rivers, the Danube (connecting the Alps with the Black Sea) and the Sava (connecting three South-Eastern Europe countries)
The bridges across these rivers are practical and symbolic connections between regions, religions, and communities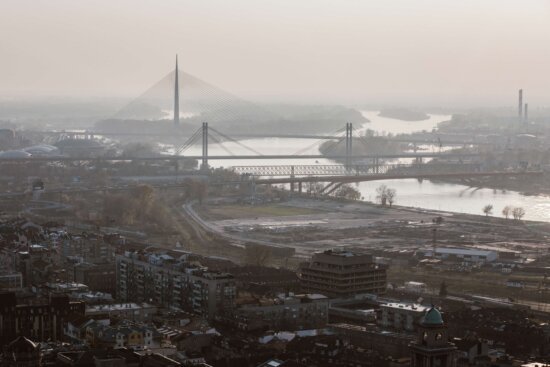 Green Tech, Low Tech, JEDI
While RIPE topics are mainly technical (BGP, DNS, IPv6, IXPs, Internet Governance, RPKI, measurements, IoT, etc.), they also include other highly relevant and fundamental topics that are much more of a main focus for adjacent communities.
In the spirit of greater cross-connection, and to build bridges, I want to flag these topics and help raise RIPE awareness of the communities dealing with them:
Green Tech: the impact of Climate Change on the Internet and vice-versa
Low Tech: how to build/use the Internet while respecting planetary limits?
Justice, Equity, Diversity and Inclusion in tech - Internet issues intersecting with the war, poverty, censorship, race/gender/age inequalities, (mental) health, centralisation, the local political situation
An Invitation to RIPE 85
The topics listed here are all of vital importance to the RIPE community and the more input and interaction we have with members of the above communities, the more we'll be able to learn and contribute. For that reason, I urge members of these communities to come and talk to us, to give presentations, and to really take part in ongoing activities and dialogues at the upcoming RIPE Meeting in Belgrade.
To help make this happen, here I list a set of RIPE and RIPE NCC initiatives that are all aimed at making RIPE Meeting attendance more accessible. While some of these deadlines are close now, it's important to keep in mind that all the programs listed here are available for all RIPE Meetings. I hope you find something here that helps you get involved:
Financial Accessibility
The RIPE Fellowship provides funding for under-represented contributors (deadline: 6 September)
There is a substantial student discount on RIPE Meeting tickets
Some speakers qualify for free day tickets
Or, you can enter the RIPE Labs Competition for a chance to win a free ticket to RIPE 85 (deadline: 4 September)
Accommodation and food in Belgrade are relatively cheap in comparison to countries in Western Europe, so this could make it easier for participants to afford the travel for work.
Inclusion and Equity
Apply to be a speaker: the RIPE 85 Call for Presentations is open (deadline: 11 September, and you can present remotely, of course!)
Volunteer to be a Working-Group co-Chair (several are selected at each meeting)
Nominate yourself to serve on the RIPE Programme Committee (again, new PC members are selected at each meeting)
Due to Serbia's socialist past, gender equality of education and jobs has resulted in relatively larger numbers of female engineers and greater gender diversity in technical industry — and I am hoping that this will lead to more diverse meeting!
Speaking of diversity matters, there will also be a Diversity in Tech session taking place on the Thursday evening of RIPE 85.
Emotional Safety
As a newcomer, young person, student we offer a free online introduction to RIPE Meetings on 4 October
As a parent: we offer free child care!
For everyone: RIPE Code of Conduct and Trusted Contacts
On the topic of safety at RIPE Meetings, valid concerns have been raised about the acceptance of LGBTQ* community in Serbia. For international visitors, here are some pointers for additional travel safety, and here's a useful blogpost on the personal experiences of a blogger who visited Serbia four years ago.
For the local community, the RIPE community strives to contribute by being role models, educators, and allies. We are also looking for more ways to enhance the contributions of the local communities to RIPE, so please let us know what we can do together.
One last important thing I would like to add is how grateful we are for the support from the local hosts for RIPE 85 - RNIDS and SOX. The local community's enthusiasm makes RIPE Meetings possible. And remember, if you would like to see future RIPE Meetings to happen in your city/country/region, do look out for the call for hosts and send us your proposals.
RIPE85: 24-28. October 2022 , Belgrade: https://ripe85.ripe.net/