As another year draws to a close, we take a look back over some of the many articles and podcast episodes we're proud to have shared with our readers in 2022!
---
2022 has been an eventful and also turbulent year for many across the RIPE NCC service region. On RIPE Labs, the articles we've published over the past twelve months help tell the story of how the community has kept supporting and developing the Internet in the face of significant technical and political challenges.
With that in mind, I want to highlight some of the articles that really stood out for me this year. Don't worry, I'm not going to go through everything, but I thought it would be a nice idea to pick an article or two from every month that really stood out. This isn't a competition - the RIPE Labs article competition (which also launched in 2022) is a competition - but rather it's a look back at those articles that really caught the tone of the year and reminded us, in lots of ways, why it's good to keep talking and writing about the work we do.
But first, thank you...
Before we jump back to January, a few thank yous are definitely in order. Thank you to all our authors old and new who contributed to RIPE Labs this year! Thank you to our competition entrants! Thank you to all fourteen of the guests who joined us on the RIPE Labs podcast (which also launched in 2022, by the way) so far! And thank you to our readers for liking and sharing and discussing the stuff we do on RIPE Labs!
2022
January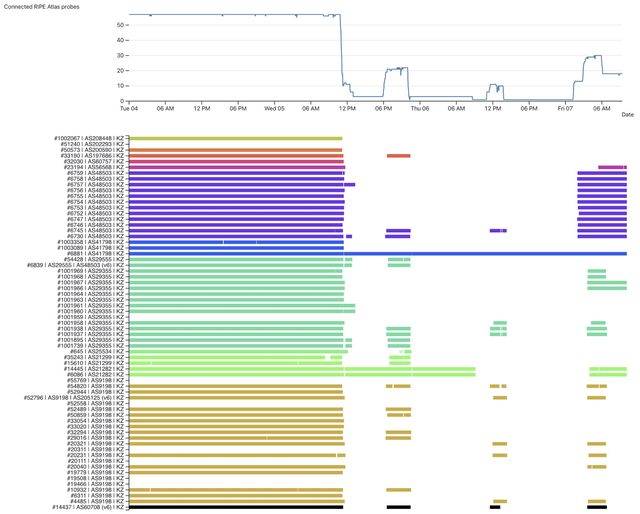 Our first piece of the year went live on 7 January two days after a large-scale Internet outage hit Kazakhstan. Emile Aben looked to RIPE Atlas to share initial insights into the event in his article on The Kazakhstan Outage - As Seen from RIPE Atlas. Using RIPE NCC tools and data to get a view of these kinds of events has always been a focus for us on RIPE Labs, and as you'll see, 2022 was no exception.
Another piece that really caught my eye as I looked back to the start of the year was Giovane Moura's article - DNS Vulnerability, Configuration Errors That Can Cause DDoS - on the tsuNAME vulnerability that threatened to cause massive DNS traffic surges. Having researched the event (also with the help of RIPE Atlas), Giovane and his colleagues were on their way to helping fix the tsuNAME problem, having already submitted an Internet draft to the IETF DNS working group on how to fix it.
February
In February, my colleagues at the RIPE NCC were publishing some genuinely useful and interesting articles on Internet number resources and the policies and practices around them. I'm thinking in particular of Ewan Mackie's One Bit to the Left - An IPv6 Success Story and Angela Dall'Ara's piece on IPv4 Allocations - Is Fairness Still the Goal? Both worth a read if you're at all interested in IP!
At the end of February, as war broke out in Ukraine, Emile Aben again turned to the data to examine what kind of impact the invasion was having on The Ukrainian Internet.
March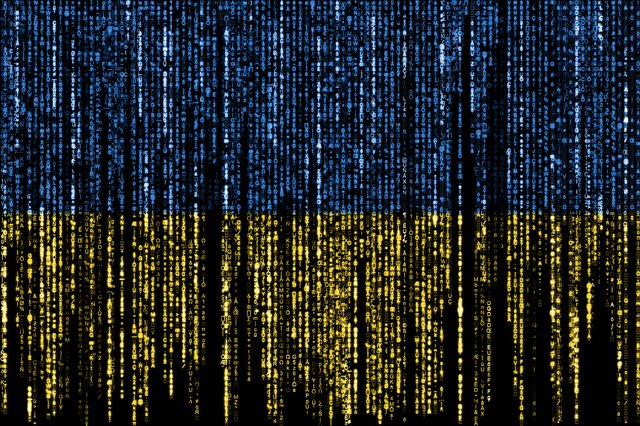 Emile and other colleagues continued their analysis into March. In the article on The Resilience of the Internet in Ukraine, they provide an explanation of how the country's Internet was remaining stable despite the damage being done.
While there were a number of other articles through the month looking at the devastating events unfolding in Ukraine, we also started to receive a range of technically interesting pieces among the entries for our first RIPE Labs competition, including this excellent piece from Christer Weinigel on Implementing Network Time Security at the Hardware Level that went on to become one of our runners up.
April
My memory of April is completely dominated by all the work we put into launching the RIPE Labs podcast and that first episode on why the development of good tools and techniques for Measuring Damage on the Internet is so important. As RIPE Labs Editor, I really enjoyed getting this off the ground and I was very happy indeed to have Emile Aben as my first guest!
And soon after the first, there was the second! During the SEE 10 meeting in Ljubljana, I met René Fichtmüller, Sander Steffann, and Jan Žorž who were then in the process of loading a truck full of equipment that René would shortly drive to Ukraine to help rebuild damaged infrastructure there. Shortly after he made that trip, I caught up with the three of them on the RIPE Labs podcast to talk more about Keep Ukraine Connected.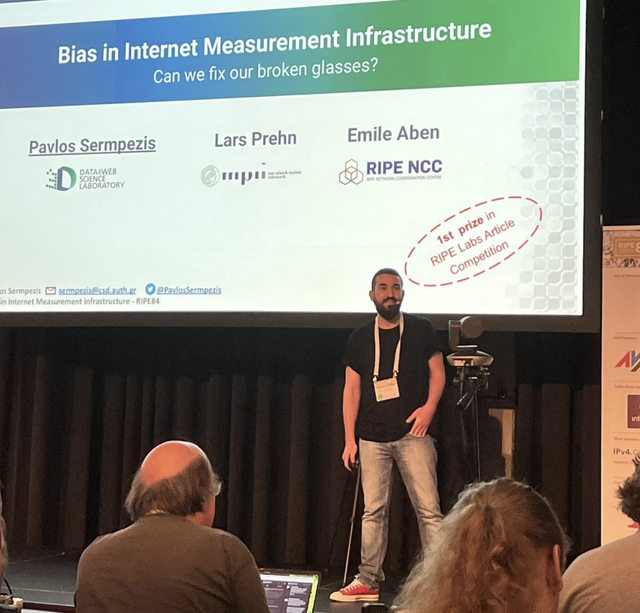 May
Ok, so this article actually came out in March, but it wasn't announced as winner of the first RIPE Labs Article competition till May. Pavlos Sermpezis very deservedly won a free trip to RIPE 84 in Belgrade with his brilliant article on Bias in Internet Measurement Infrastructure. There was also a follow up podcast episode on this, which also didn't come out in May.
As for what did get published in May, Robert Kisteleki's piece on The Curious Case of Packets From :: is definitely among my personal favourites.
June
In June 2012, the Internet Society organised the World IPv6 Launch.Ten years later, veteran RIPE Labs author Rene Wilhelm took a close look into how IPv6 adoption and deployment has progressed in his article, IPv6 10 Years Out: An Analysis in Users, Tables, and Traffic. And I can't mention the article without throwing in that bar chart race Rene put together to mark the occasion:
July
Summer saw loads of Internet governance events taking place, a number of which were covered on RIPE Labs - e.g. read Chafic Chaya's WTDC-22 - The Crossroad, Gergana Petrvoa's RightsCon - Join the Discussion on Digital Rights, and Mirjam Kühne's A Retrospective on Re:publica.
In the midst of all this, I got the chance to go join my good colleague Chris Buckridge at the ICANN 74 meeting in the Hague where we met up with Kieren McCarthy to talk about his views on why the I* organisations are failing to meet new challenges in Internet governance. The resulting podcast episode - The Case for Revitalising Internet Governance - is one of my favourites for sure and I'm very grateful to both Kieren and Chris for making time to record it!
September
Heading into the autumn, Chris Buckridge was writing about the ongoing work the RIPE NCC has been doing around sanctions compliance. The article Towards a Sanctions Solution Space introduced an independent research project that is currently being carried out by Dr Farzaneh Badiei over at Digital Medusa to investigate the complicated impact of sanctions on the Internet.
That same month, Lars-Johan Liman shared a guest post on quirks in DNS record sets and how to avoid TTL problems: Staying Alive - What Is TTL and Why Is It Important for Your DNS Setup?
December
At the start of the month, the RIPE NCC published its third country report for 2022 - the eleventh RIPE NCC country report to date - this time focusing on the Nordic Region. I know how much the community appreciates the work being done by Suzanne Taylor and the team here and I look forward to more of these next year!
This month also saw the release of two new podcast episodes, both of which I deeply enjoyed working on with two excellent guests - my good friend, Chris Amin in RIPE IPmap - Geolocating Routes Across the Internet, and the brilliant Dr Farzaneh Badiei in How Sanctions Obstruct Access to the Internet.
Spoiler alert: in 2022, I also got chance to record the next podcast in our series during MENOG 22. The episode, due to air in January 2023, features Lefteris Manassakis on the importance of BGP alerting.
---
That's a wrap!
That's my run through of 2022 on RIPE Labs. In 2023, expect more podcasts, more competitions, and many more articles! All that remains is for me to wish all our contributors and readers a Happy New Year and success in the year ahead!